It's that time of year again! As thoughts turn to shopping for the holidays, we encourage you to buy local when possible and have included choices in our Holiday Wish List for him, her, them, the kids, the person who has everything and so much more! We even have local charities and volunteer opportunities that can help you give back, right here at home!
From our Prince William Living family to yours, have a safe and Happy Holiday!
Rebecca Barnes, Publisher, Prince William Living
Gifts for Her
Holistic Beauty Products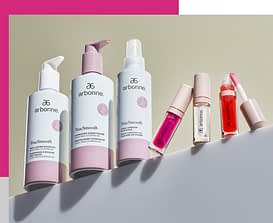 Improve your mind, body, and skin with nutritional and skincare products as well as make-up by Arbonne. The holistic beauty products help clients thrive on the inside as well as the outside. Arbonne beauty products use plant-based ingredients and are vegan, cruelty-free, and gluten-free. They are also based on high scientific standards keeping research and safety in mind.  Available from Cheryl Fischer of Arbonne arbonne.com/us/en/arb/cherylfischer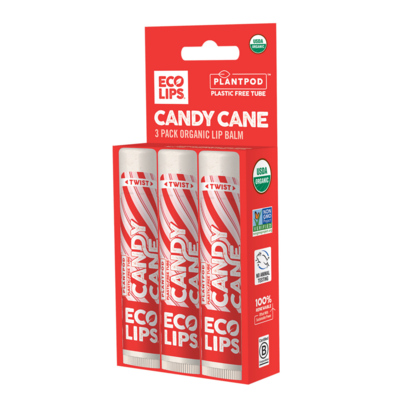 Pamper your lips with Plant Pod® plant-based, plastic-free, environmentally-friendly lip balm. Enjoy the refreshingly sweet minty flavor which leaves a tingling feeling. Made of peppermint and vanilla, it makes an excellent stocking stuffer or gift. This classic holiday lip balm will comfort and soothe dry lips.
Available at Ecolips ecolips.com
Native Plant Gardening for Birds, Bees & Butterflies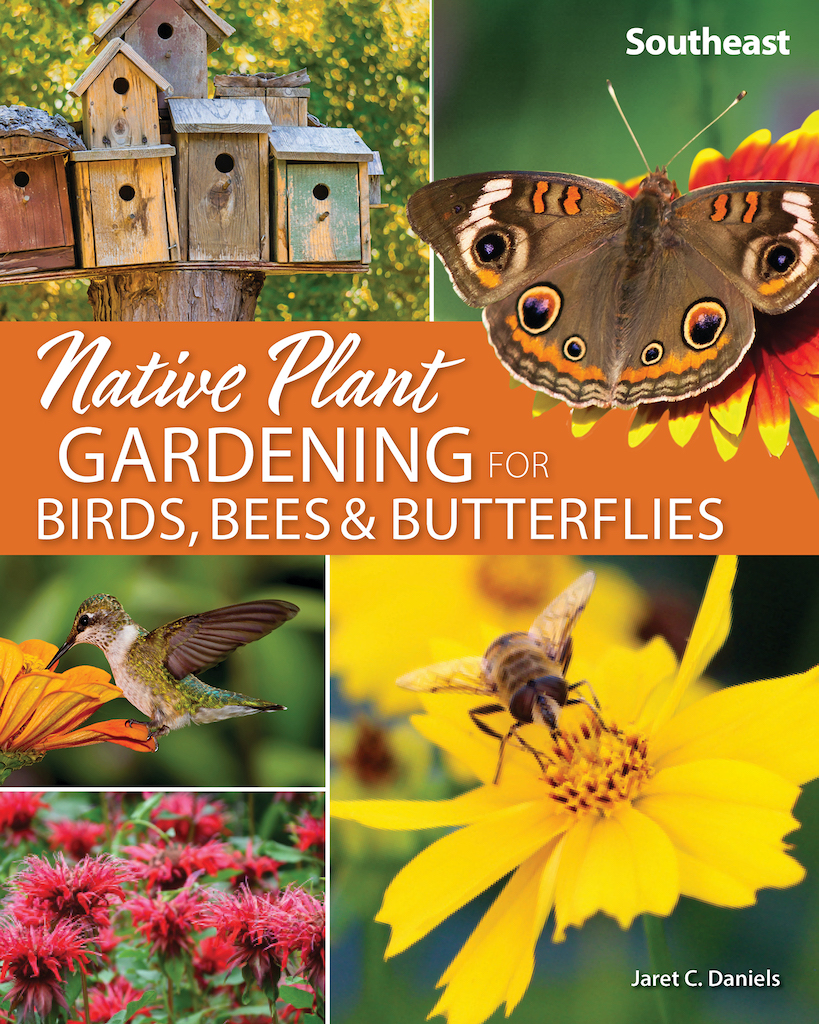 Birds, bees, and butterflies in your garden indicates a healthy, environmentally-friendly place. These most appreciated visitors also provide enjoyment to those who appreciate them. Transform your yard into a perfect home that attracts them and, most importantly, helps them thrive. Jaret C. Daniels offers all the information you need in this must-have guide for Virginia, West Virginia, Florida, Georgia, Kentucky, North Carolina, South Carolina, and Tennessee.   Available at gardenforwildlife.org/collections/all
Membership to Pure Barre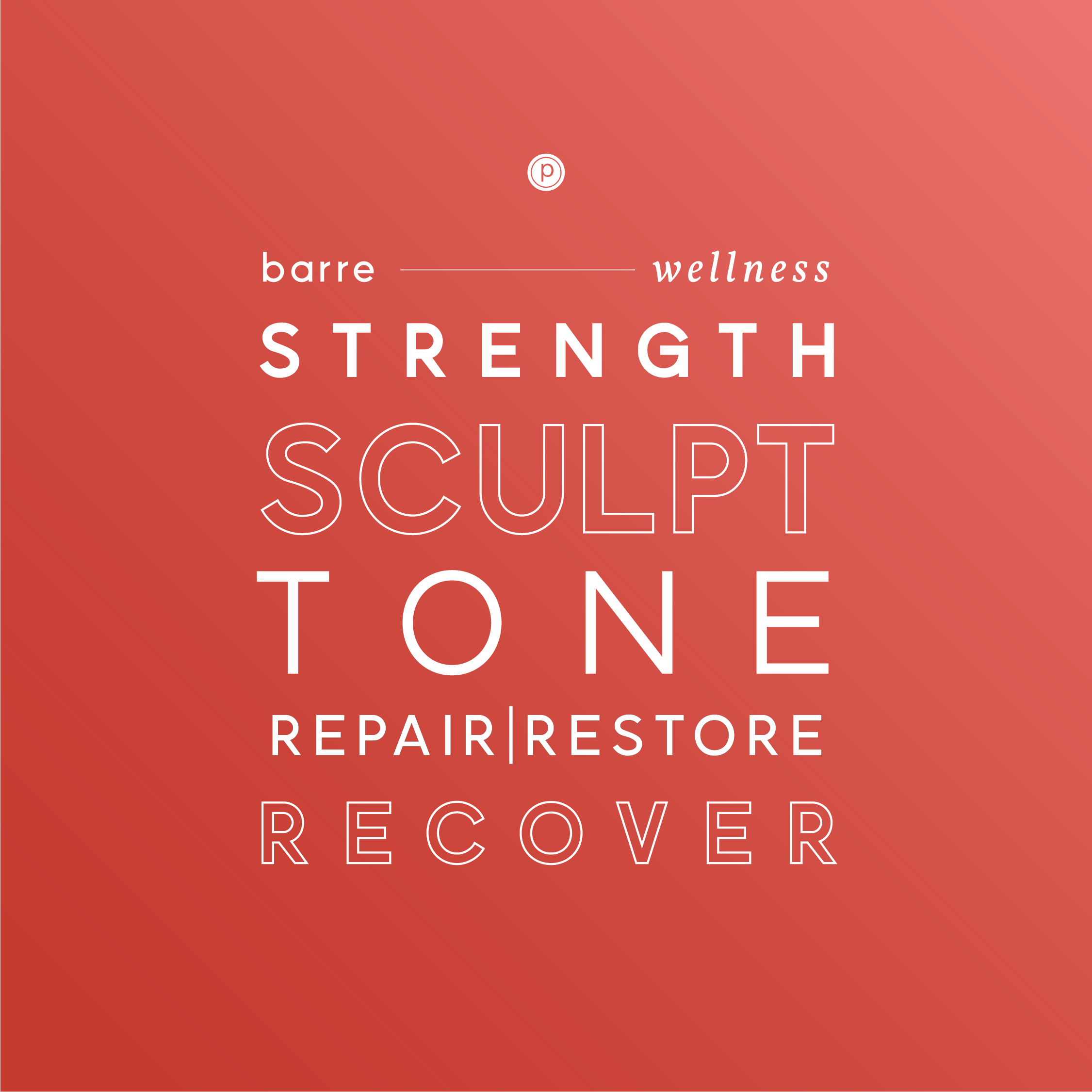 A combination of Pilates, yoga, and ballet, Pure Barre works the whole body as well as the mind. Pure Barre offers four group class formats that work out the whole body. Classes focus on low-impact, high-intensity movements which tone muscles, improve strength, agility, and flexibility.
Available at Pure Barre: purebarre.com/location/woodbridge-va
Easy to use Hair Curler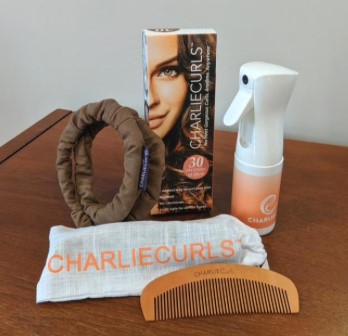 CharlieCurls is an easy-to-use hair curler that can be worn whenever and anywhere. The quick-to-install 1-piece heatless hair curler takes less than a minute to place in your hair. CharlieCurls won't damage hair and can be used to create tight curls, loose waves, soft curves, and volume. CharlieCurls also looks great while you wear it. Be careful with unhealthy heat and complicated, prolonged hairstyling habits—enjoy the simplicity and ease with CharlieCurls holistic hair products!
Available at CharlieCurls:  charliecurls.com/
Gifts for Him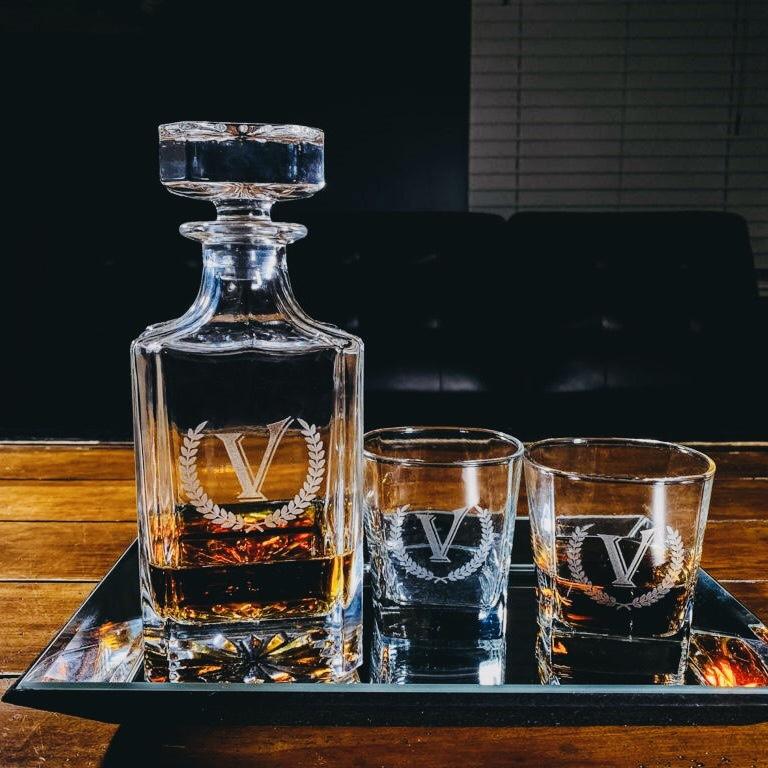 This crystal-clear glass decanter holds 26 ounces of a favorite whiskey or bourbon, and the pair of individual rocks glasses will help them enjoy! No matter if they select a bottle of whiskey from the well or boast about the top-quality liquor, every time they make a toast, they'll lovingly remember this unique gift that you gave. The selection includes four different designs that you can customize. Ladies will enjoy this gift for their drinks as much as the gentlemen despite the name.
Available at GroovyGuyGifts: groovyguygifts.com/products/quality-piece-of-glass
Camping Gear
REI at Stonebridge Potomac Town Center in Woodbridge has a great selection of gear to fit all your camping needs. Why pitch a tent, when you can pitch a cabin? With the spacious, sturdy REI Co-op Grand Hut 4 tent, you can stand and stretch inside, thanks to the ample headroom provided by its near-vertical walls.
Visit https://www.rei.com/stores/woodbridge.html or shop in-store.
YETI Premium Coolers & Drinkware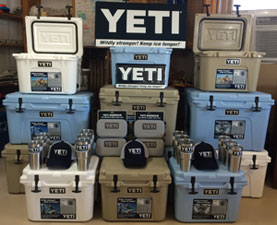 Pitkins Dale City Hardware offers a wide selection of Yeti products. You'll find coolers, hoppers, ramblers, and much more.  They make fantastic gifts and are the ultimate in design, performance, and durability. Visit https://pitkinsdalecityhardware.com/
Gifts for Kids
A Crane Named Steve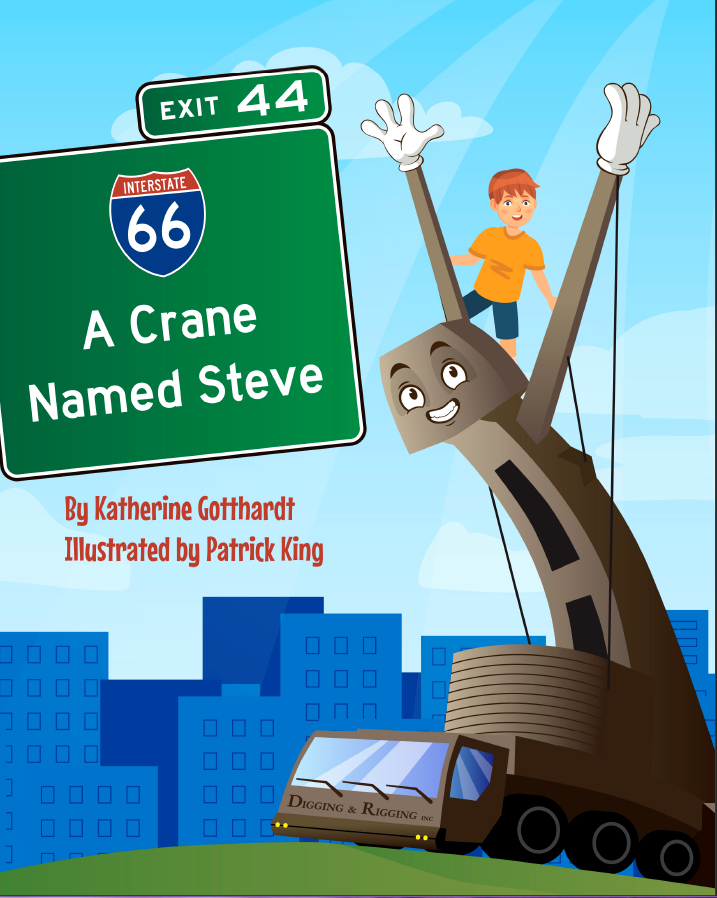 This charming children's story will delight your little one(s). Written by Katherine Gotthardt and illustrated by Patrick King, the story tells of a reluctant child whose parents are getting new jobs and moving. Fortunately, the kid meets an unexpected hero – a unique crane named Steve on I-66 in Manassas. Read how these two become fast friends and how Steve handles new jobs and relocating.
Available at acranenamedsteve.com/
Norman: A Veteran's Best Friend
In this wonderful story, kids learn how service dogs help people. This beautifully illustrated book follows the life of rescue pup, Norman. Find out how he got a name and how he helps his handler train service dogs for disabled veterans. Written by Semper K9 co-founder Amanda Baity, the book helps children become aware about service dogs and how they help veterans with invisible wounds of war and other disabilities. The book also touches on adoption and blended families.
Available at semperk9.shop/products/norman-book
My Fabulous Storyteller Audiostory Creation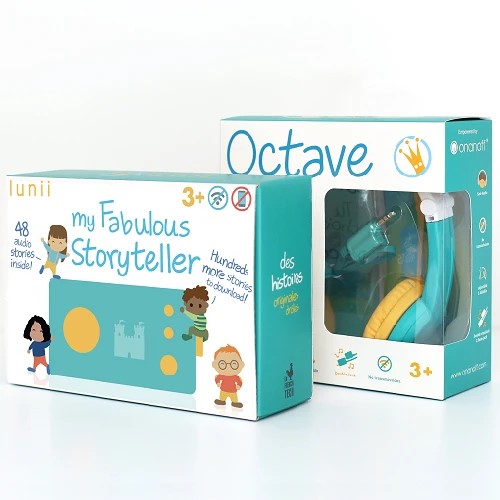 With this Fabulous Storyteller, children make their own audio stories by choosing a hero, an object, a location, and more. Then a fun and enchanting adventure begins! This magical tiny box is a great substitute for screens and tablets. It empowers children to become storytellers, cultivates their creativity, helps them learn new languages, develop social-emotional skills, and more.
Available at amazon.com
Gifts for Grandparents
Photo Scanning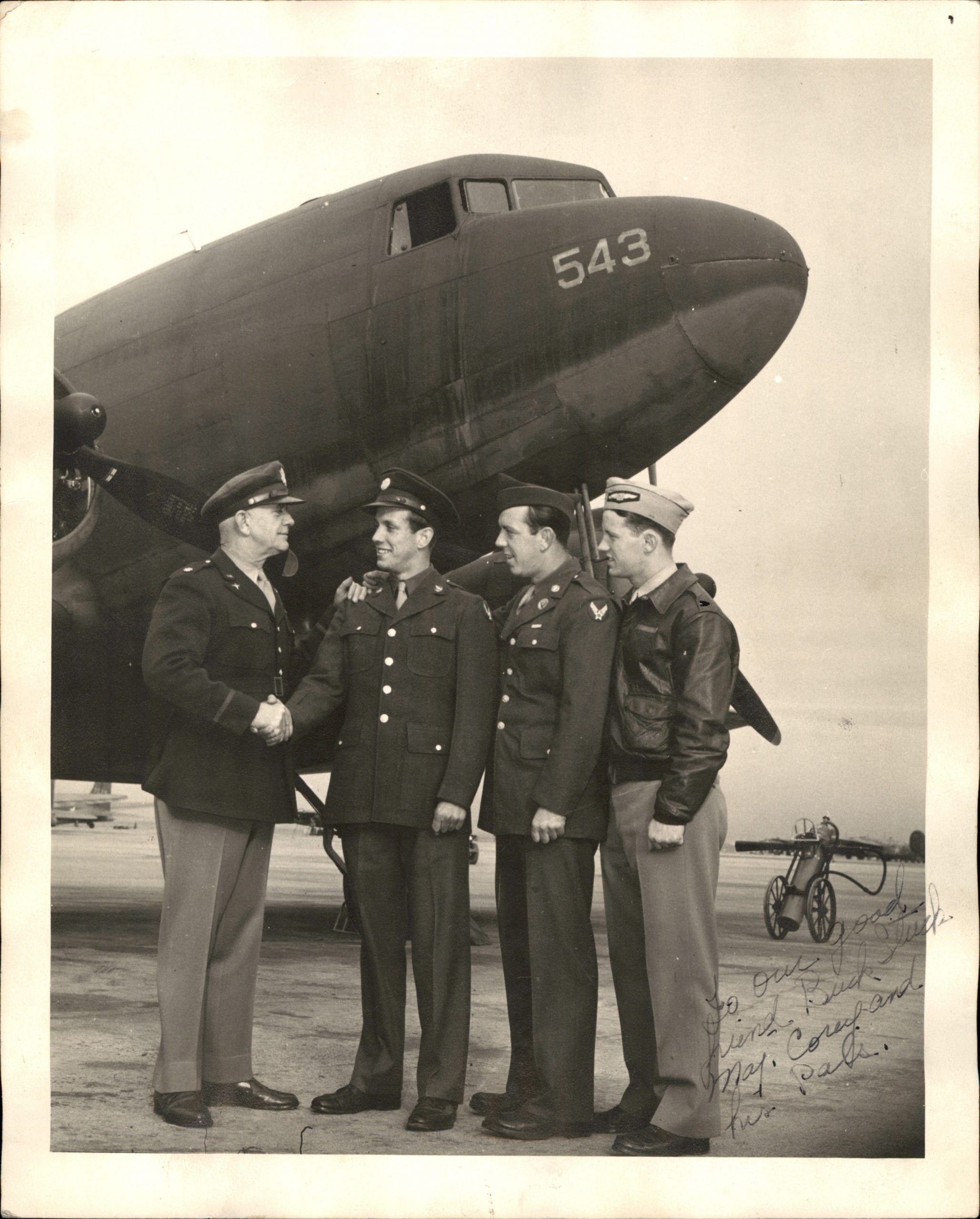 Scan your photos to digital format to preserve your precious memories for generations. Old pictures can fade away, or get damaged. Protect your memories by scanning photos into digital files stored on a secure server or having them put on a DVD or thumb drive. Once your photos are digitized, you'll have easy access so you can enjoy them or share them with your family and friends. Contactless drop-off and pick-up at our office in Manassas, Virginia, and shipping is available.
Available at Didlake Photo Imaging                                              didlakeimaging.com/photo-scanning/
Document Shredding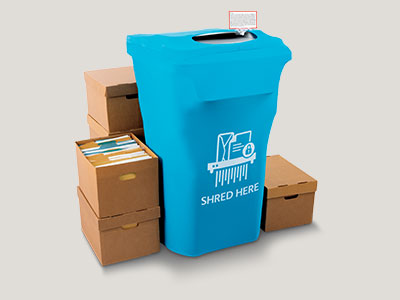 UPS stores nationwide, offer easy disposal of documents with shredding services available. Get rid of sensitive documents to protect yourself and your business from identity theft. At a UPS store, an employee will weigh your documents and then you'll place them into the secured, locked shredding bin. Appointments and pricing are available at the two Didlake owned UPS stores: Manassas and Woodbridge
Family Portraits
Invest in your family's legacy with family photos by Portraits with Rob Jinks. Create family portraits that will last for generations, enjoy a family adventure or experience a memorable event without worrying about taking photos frequently and missing precious moments. Wall art and photo albums are available.
Rob Jinks Photography robertjinksphotography.com/family-photograph 
Pet Services from Fetch! Petcare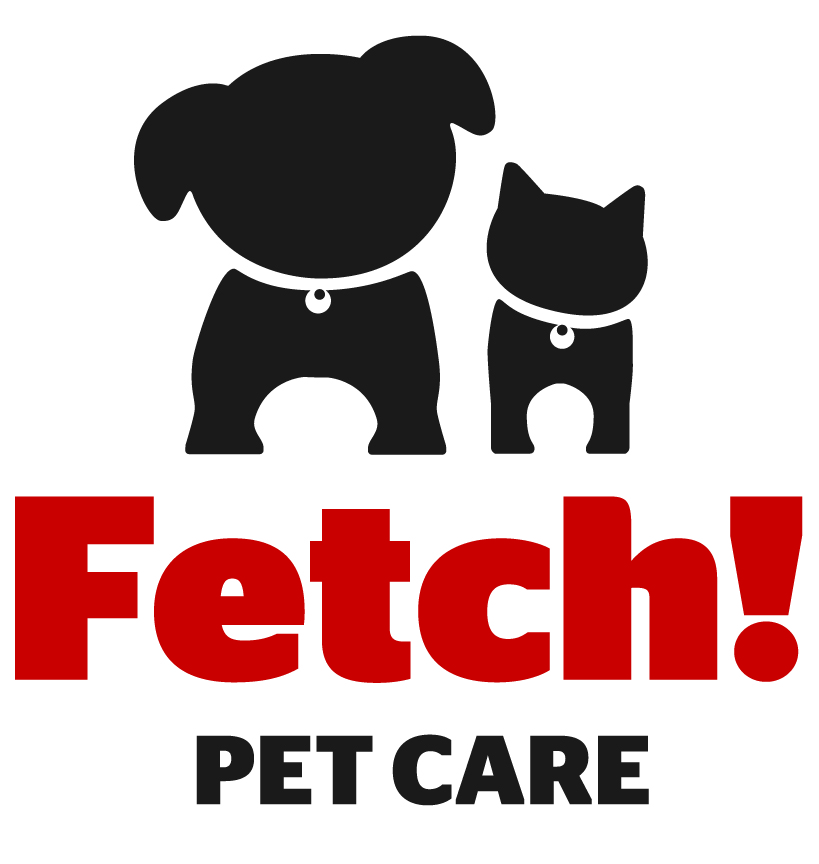 Fetch! lovingly serves pets of every type, age, and phase of life. Services include puppy sitting, dog walking services, overnight care, pet taxi, and medicine administration. Pet parents can feel at ease knowing that Fetch! gives every belly rub, chin scratch, stroll, and treat or meal with love. Trust Fetch! for a healthy and happy pet because they deliver reliable, quality care and a professional, stress-free experience for pets and pet owners.
Available at Fetch! fetchpetcare.com/manassas/
Subscription for Prince William Living Magazine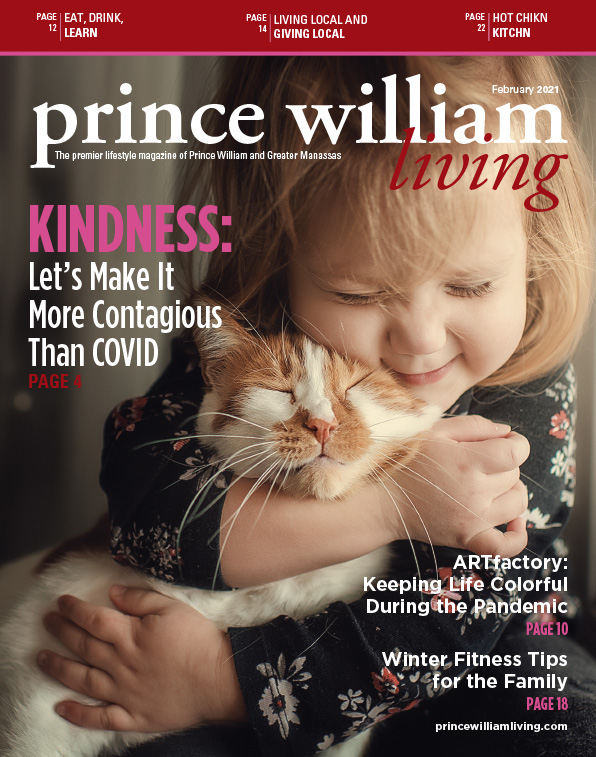 For a yearly $20 donation to the local nonprofit Give Back Prince William, you get your monthly community magazine delivered to your door! Your subscription will support and help Prince William Living. The magazine includes community news, arts and entertainment, and inspiring articles about food, family, and travel. Also included are columns from home décor, health and wellness,  finance, and much more.
Available at Prince William Living     princewilliamliving.com/subscription/
Gifts for the Foodie
Fine Olive Oil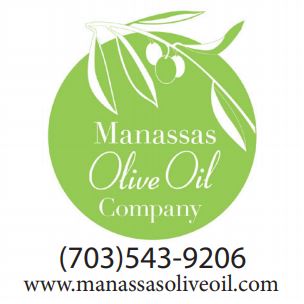 Manassas Olive Oil, a family-owned establishment founded in 2014 by two military veterans, offers some of the finest and freshest olive oils and aged balsamic vinegars from around the world. Products include extra virgin olive oil, flavored olive oil, dark balsamic, white balsamic as well as seasonings, hot sauces, and accessories. They even offer olive oil classes which involve learning all about olive oil and tasting it.
Available at Manassas Olive Oil, 9406 Grant Ave., Manassas, Virginia 20110, (703) 543-9206  manassasoliveoil.com
Delicious Fresh Cakes
Happy Eatery is a full-service family bakery that makes fresh cakes from scratch daily. The talented bakers and pastry chefs make miniature pastries, custom cakes for all occasions, cookies, cupcakes, pies, and all kinds of desserts. They also offer a variety of food from their catering menu including breakfasts and sandwiches. Any of these mouth-watering treats would satisfy anyone's sweet tooth.
Available at Cakes by Happy Eatery, 9685 Liberia Ave, Unit 107, Manassas, VA 20110 703-530-8898  cakesbyhappyeatery.com
Delightful Cajun and Creole Food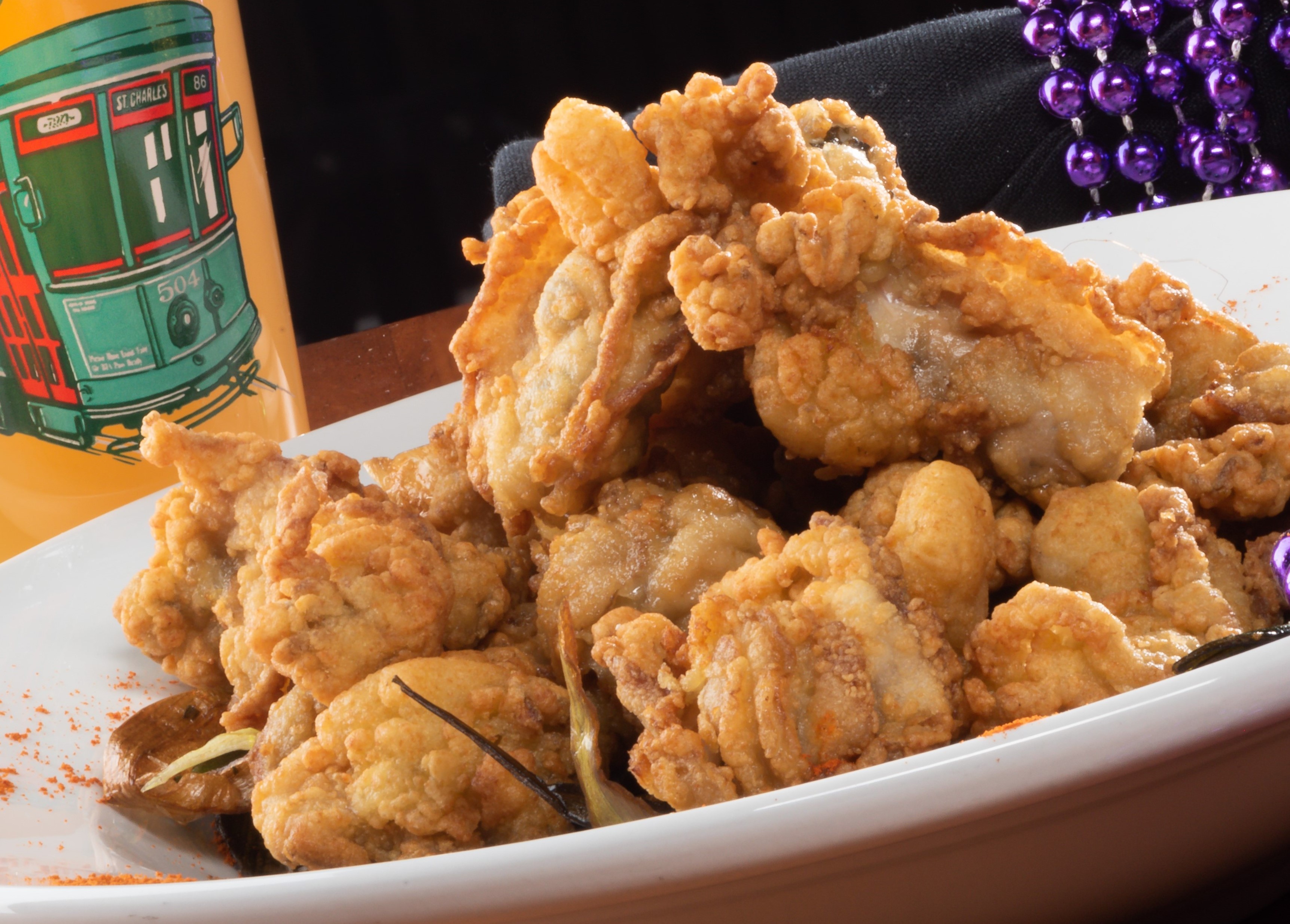 Okra's authentic Cajun and Creole cuisine has delighted many palates for over 22 years. Try tasty fare such as alligator meat, okra, gumbo, jambalaya, and many kinds of seafood. For a lighter appetite, they have a variety of Po' boy sandwiches to choose from. Meal bundles and online store items are available for home delivery. Okra's is also available for private events: weddings, business lunches, dinners, cocktail receptions, and more.
Available at Okra's Cajun Creole Restaurant, 9110 Center Street, Manassas, Virginia 20110, okras.com
Wine Aerator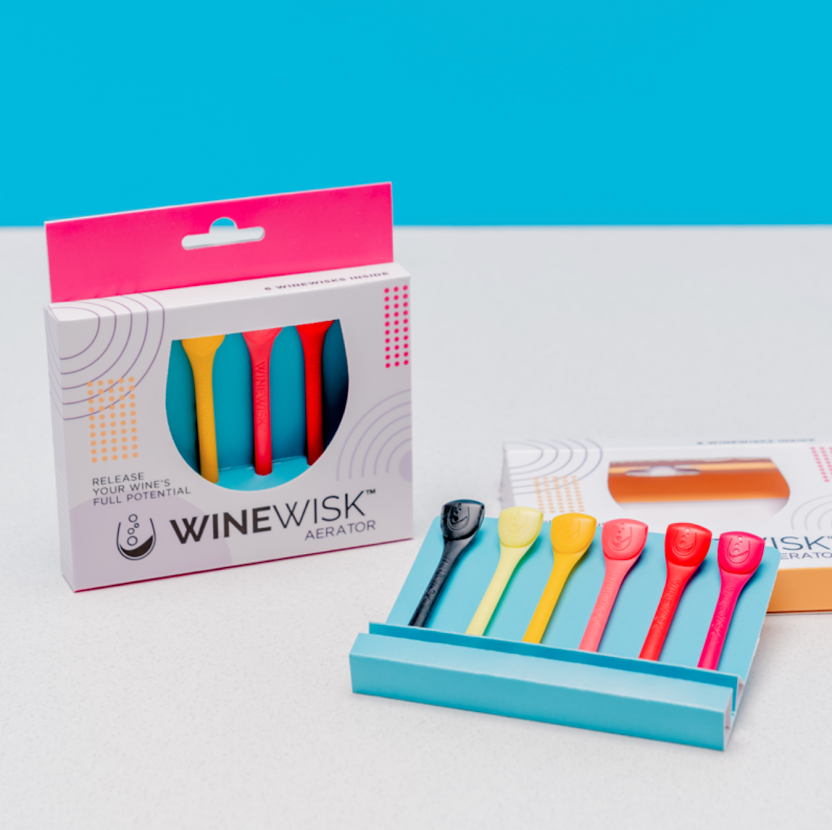 Winewisk is a wine aerator that fastens to the lip of your wine glass. Aerating wine brings its flavors to life. Swirl your wine, make bubbles, and enjoy a tastier wine. Winewisk makes wine as ideal as possible by forcing it to interact with air. Try the before and after result. Winewisk aerators can also be used as wine glass charms ideal when having gatherings to keep track of your glass of tasty aerated wine.
Available at winewisk.com
Persian Delicacies: Jewish Foods Cookbook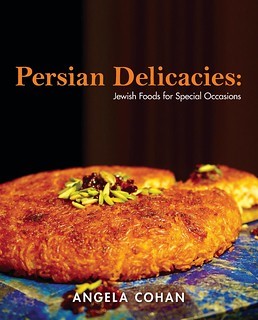 Persian Delicacies: Jewish Foods for Special Occasions by Angela Cohan, celebrates the rich culinary culture of the Middle East. The cookbook has over 100 recipes celebrating the foods of Angela Cohan's birthplace along with traditions from her Persian-Jewish culture. The cookbook was inspired by her heritage and recipes from family and friends. It focuses on eating nutritious, whole, and unprocessed foods as well as being mindful when eating and savoring every meal.
Available at AngelaCohan.com  angelacohan.com/2021/10/24/persian-delicacies-2/
Gifts for Travelers
Travel Pillow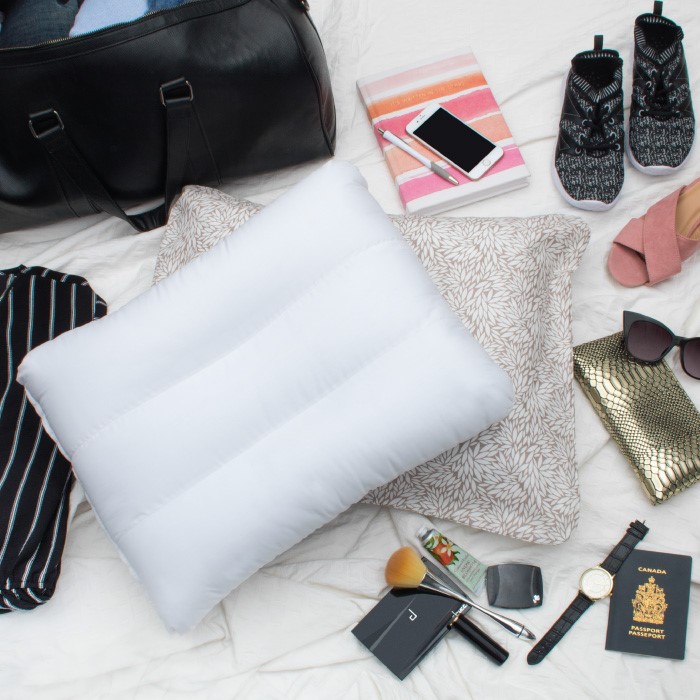 HeadLeveler pillows, based on each individuals' size and sleep position, are hypoallergenic and machine-washable. The travel pillow measures just 19 by 14 inches. It's tiny enough to carry along, whether you're traveling by jet, train, or car. It's perfect for napping while flying, or for the passenger seat, or even for the night at your travel destination. The travel pillow comes in seven thicknesses, from very soft to very firm.
Available at HeadLeveler                                                          headleveler.com/?v=c4782f5abe5c
Travel Safely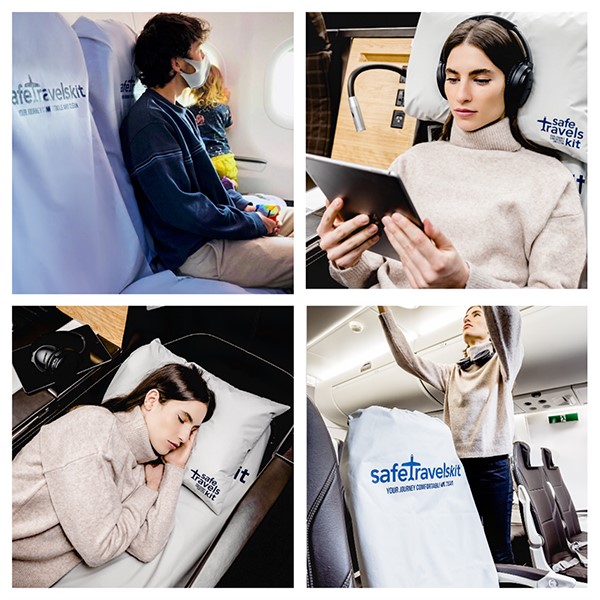 For a safer and more comfortable travel experience, don't forget to bring your Safe Travels Kit. The patent-pending antimicrobial air shield kit includes a hypoallergenic reusable seat cover and pillowcase that are easy to put on and take off in seconds. Both fit economy and business class airline seats. They are also ideal for trains. The kit's antimicrobial and hypoallergenic properties are perfect for sensitive skin and protect against germs or bedbugs that may be lurking on the airline seats. Machine wash the covers up to 40 times. The kit can be monogrammed and makes an excellent personalized gift.
Available at Safe Travels Kit    safetravelskit.com
Spray Wellness Products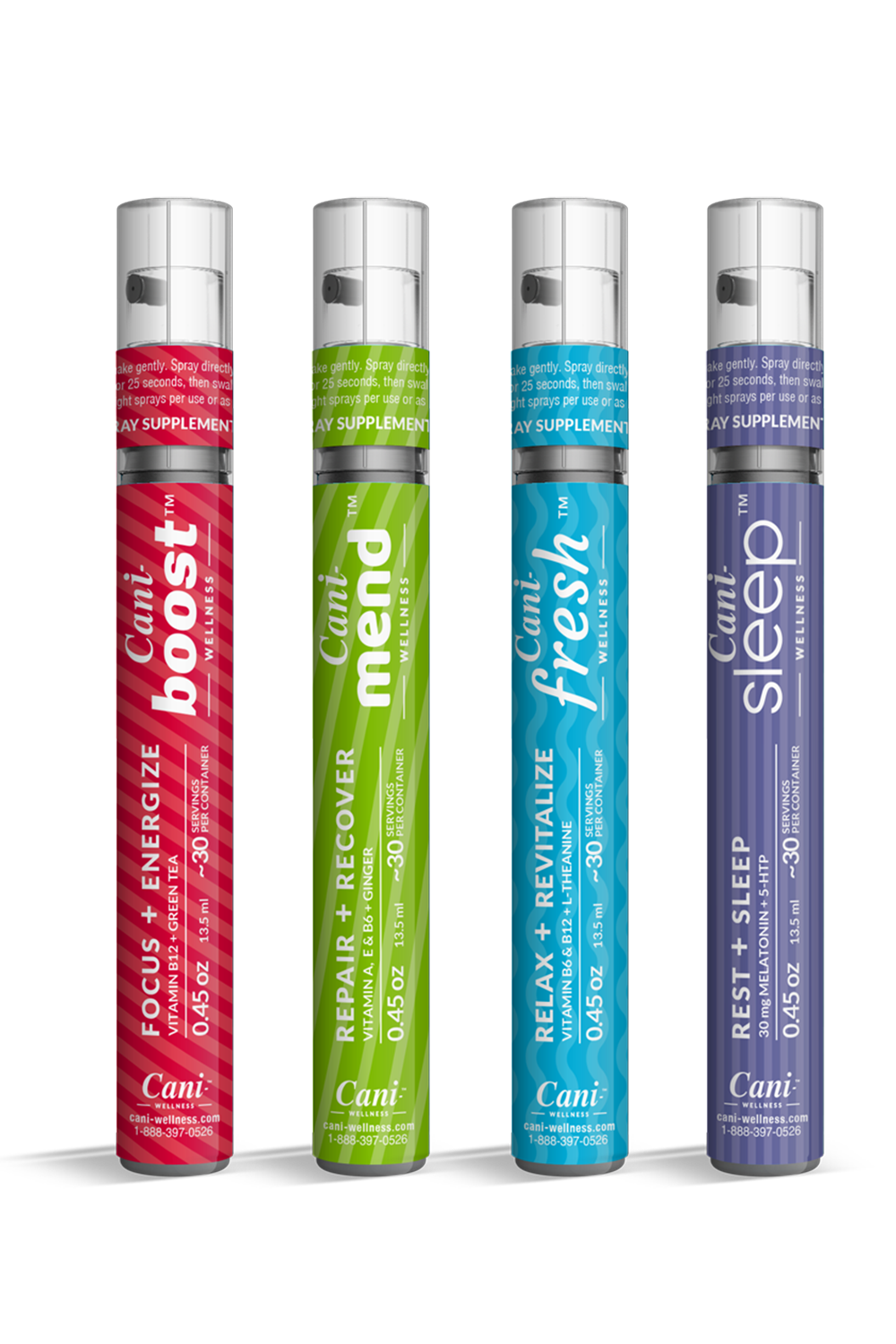 CaniBrands offers four convenient sprays to help when you feel less than your best. This natural, best-value four-spray combination includes Cani-Boost (for focus and energy), Cani-Mend (for post-party recovery), Cani-Fresh (for relaxation), and Cani-Sleep (for rest). The variety of sprays helps you get the most out of every day. Use Cani-Boost in the morning to enhance or substitute your morning coffee. Take Cani-Mend during or after a late night. Keep Cani-Fresh with you while you're on the go and leave Cani-Sleep on your bedside table.
Available at Cani Wellness: cani-wellness.com/product/all-day-spray-bundle/
Traditional Quality Towels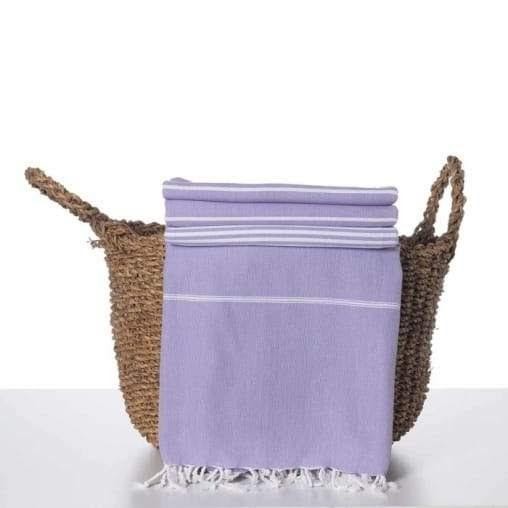 Handmade in Turkey, the Bali Market blankets and towels are of superior quality and are created with responsible manufacturing. The Bali Market towels are made the right way. Towels are made on traditional handlooms from the beginning to the end by skillful Anatolian artisans. These multipurpose towels are perfect for the plane, beach, car, and more.
Available at The Bali Market: thebalimarket.us
Ceramic Mug with Landscape Designs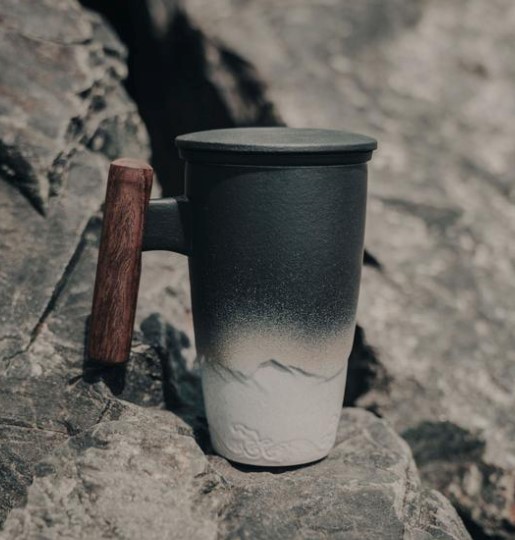 The Nepal Coffee & Tea Mug is a complete masterpiece with accurately fashioned landscape designs and natural colors that blend together to deliver a remarkable ceramic cup. It's a perfect present for anyone who loves adventure and appreciates magnificent landscapes. The sophisticated and earthy-toned ceramic combined with the wooden handle to create a naturally-textured experience. The ceramic strainer makes brewing a single serving of coffee or tea an easy and pleasurable event, and the beautifully engraved lid fits on top to keep your drink warm.
Available at Ecletticøs: ecletticos.com/collections/coffee-mugs/products/the-nepal-coffee-tea-mug-strainer-lid-included
Gifts for Giving Back
Dogs for Veterans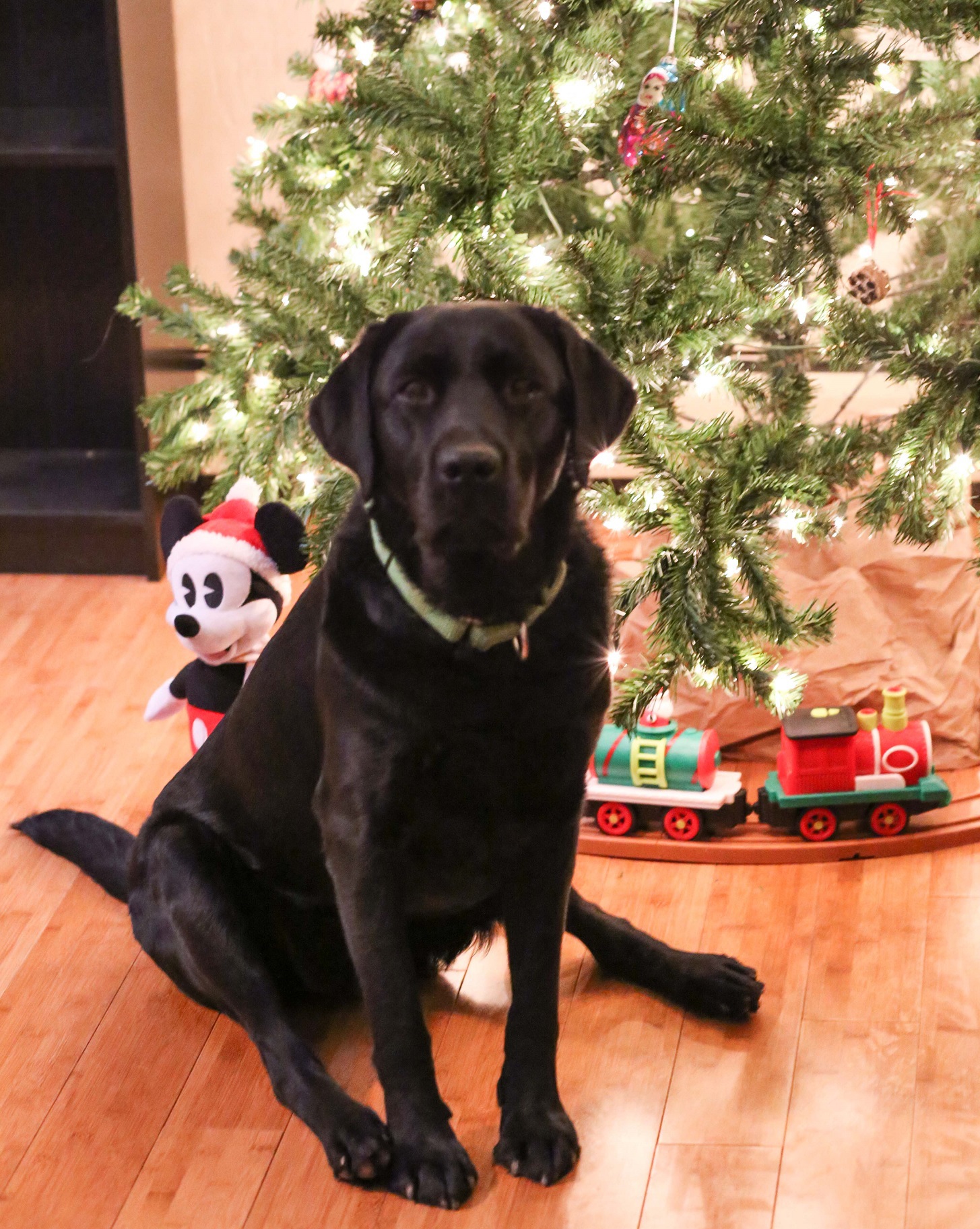 Semper K9 is a non-profit organization that provides service dogs for veterans. Give back to those who have served our country by volunteering or donating. Semper K9 provides wounded, critically ill, or veterans with trained service dogs at no charge. These dogs can make a huge difference in the quality of life for these veterans who have fought for our freedom.
Available at Semper K9: semperk9.org
Leadership Prince William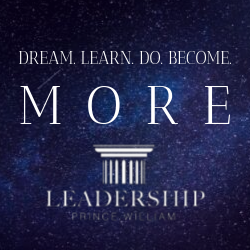 Leadership Prince William, another non-profit community leadership organization, offers an adult program as well as a youth program to train individuals to become leaders and serve the community. Alumni from Leadership Prince William serve on numerous non-profit boards, committees, and commissions in the region. These community leaders also participate on committees and the Board of Regents, plan programs, serve as speakers and presenters, and mentor youth participants. Give back to the community by volunteering, donating, becoming a sponsor, and speaking or catering at an event. Available at Leadership Prince William: leadershipprincewilliam.org
Volunteer Prince William   
Get involved and make a difference in the community! Volunteer Prince William connects people with local volunteering opportunities which include Volunteer Connections, the Retired and Senior Volunteer Program, Disaster Services, Court-ordered Alternative Community Service Program for adults and juveniles, and the Un-Trim-A-Tree Gift Program. There's no better way to give back to the community than donating or volunteering.
Available at volunteerprincewilliam.org