By Dawn Klavon
Sponsored by Westminster at Lake Ridge
Frank Marr spent his first career as an officer in the United States Army, retiring in 1983 after 22 years. This lieutenant colonel's military service took him to Europe, Korea and Vietnam, but retirement didn't seem to take.
Marr went on to hold a 20-year career as an information technology specialist with Northop Grumman in Northern Virginia. A resident of Prince William County for the past 48 years, Marr and his wife of 57 years, Barbara, raised their sons here. Over the past two years, the Marrs have lived at Westminster at Lake Ridge, a life plan community in Lake Ridge.
Marr hasn't slowed down one bit.
"When I retired 18 years ago the second time around," Marr said, "for my mental health, I needed to be involved somewhere doing something, interacting with people and challenging myself to do different things."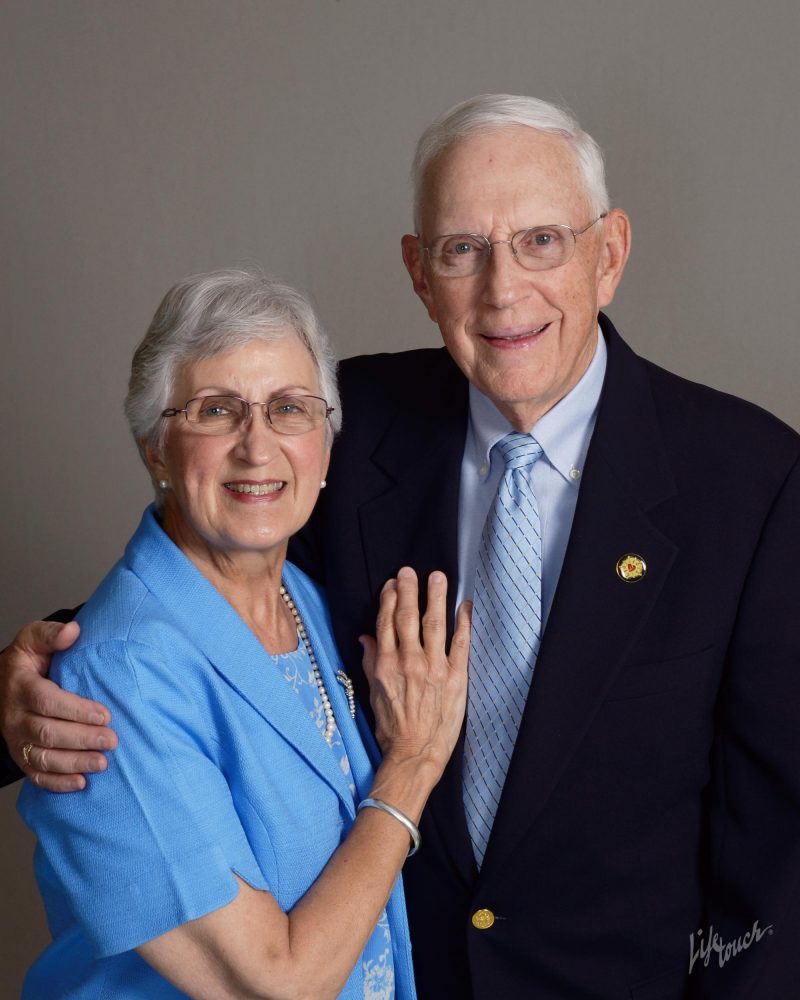 U.S. Marine Corps Museum
After trying his hand at financial planning and other activities, Marr began volunteering in the U.S. Marine Corps Museum in Quantico as a docent and hospitality ambassador. At last count, he's been serving there for 15 years, with over 3,500 hours of volunteer work.
"I enjoy interacting with people and sharing the military history," he said.
National Museum of the U.S. Army
Once the National Museum of the U.S. Army opened at Fort Belvoir, Marr began training to volunteer there as well. COVID-19 delayed his efforts, but eventually Marr completed training and is now working toward becoming a docent at the Army museum. He volunteers at the museum weekly.
But wait–there's more.
Volunteering at Sentara
Marr became most enthusiastic when sharing about his volunteer service at the Sentara NOVA Medical Center in Woodbridge, where he has worked as a patient advocate.
"The most fulfilling part at the hospital was solving problems," Marr said. One of his volunteer roles was to act as a liaison between patients and staff to keep things running smoothly.
"You're dealing with humanity and they're hurting — I have the capability to try to solve problems," he said.
Since COVID, Marr hasn't volunteered at Sentara, but may in the future.
"My involvement is always interacting with people," Marr said. "I also keep my brain active."
A Wonderful Landing Spot
Westminster at Lake Ridge, it turns out, has been a wonderful landing spot for the Marrs. "Westminster likes to speak of their engaged living," he said, elaborating on the many opportunities to stay active in the residential community. "I have engaged living. At Westminster, I can go out and engage with society. And that's just my way," he said.
Thank you, Frank Marr, for your service to our armed forces, and for your continued service to the community of Prince William County and beyond.
Dawn Klavon is a contributing writer for Prince William Living.