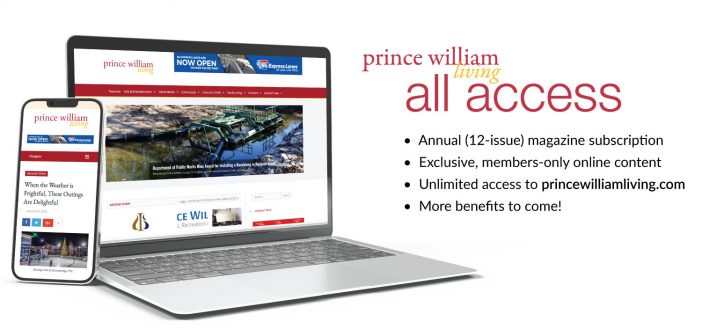 All Access Membership
Subscribe today to get unlimited access to Prince William Living Magazine, including exclusive members-only content, VIP access to Prince William Living events, deals, discounts from our favorite partners, and much more! Your membership includes:
An annual, monthly print subscription to PWLiving Magazine with your favorite restaurants, destinations, entertainment, and events
Exclusive All Access members-only content, including recipes, specials, and discounts
Newsletter with behind-the-scenes scoop, editors' picks, and more
Invitation-only events with PWLiving editors & contributors
The best part? Your $20.00 goes to GiveBackPrinceWilliam.org to support quality-of-life initiatives in Prince William County, Manassas, and Manassas Park, Virginia.