Like this article? Support us by subscribing here. Your donation will help us continue to provide quality of life news and make local impact possible.
By Anna Bedell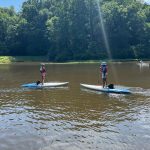 As parents, we've all had to juggle our lives between working, or staying home to look after our children. Each summer, the challenge many of us face is finding the right summer activities to keep our children occupied before boredom sets in. Some may remember their summer camp experiences from their youth with fond memories, while others may remember not quite fitting in. For many parents, finding the right summer camp can make a difference in their children's lives.
This summer of 2023 will be the sixth season for Camp Under the Stars. While Co-Founder and Executive Director Jacqueline "Smiley" Walsh Yue highlights the importance of this camp, Walsh Yue and co-founder Executive Director Elizabeth "Broadway" Reed, created this environment of inclusivity in Prince William Forest Park in Dumfries.
The History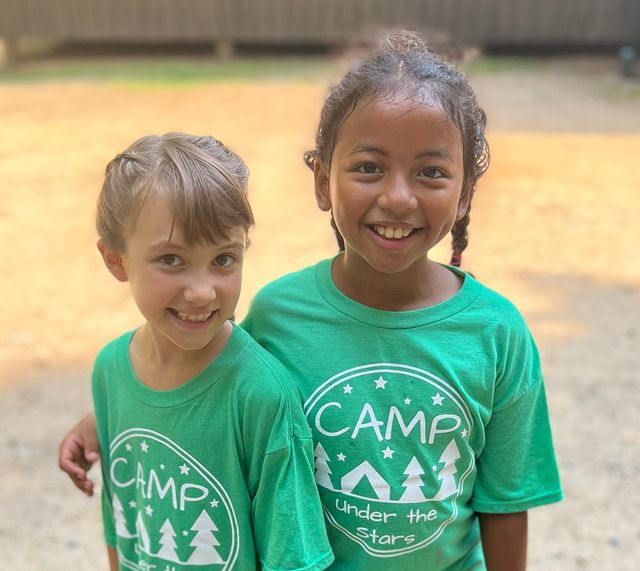 Founded in 2017, Under the Stars Inc. (which is a 510(c)(3) nonprofit organization) was established by a group of summer camp professionals. This micro-camp became an alternative to other camps in the area, fulfilling a need for many families where kids can flourish in an inclusive, safe, and fun environment.
"We began with one vision, which was creating a summer camp where all children can thrive, from there we created our mission, and started Camp Under the Stars," said Walsh Yue.
The staff, along with their group of founding volunteers, have collectively been working in overnight camps for decades.
"We loved our work, we loved seeing children get to experience the magic of camp, and the thrill of over overnight camp with their counselors, and their friends," she continued.
Making A Difference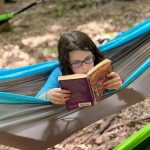 Walsh Yue said the group made the camp intentionally small, putting a significant amount of effort into their inclusion program, by making sure they created a camp with everyone in mind.
While working in other camps, the group saw a lack of inclusion of all campers. These camps could have provided more support so that everyone could come to camp and have the camp experience.
"We welcome all children, we also provide financial assistance to ensure that all campers can experience camp," she said. "Our staff receive training in various forms of inclusion, including LGBTQIA + inclusion, as well as anti-racism."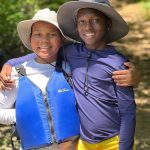 The group uses a practice called "restorative justice" at the camp. It's the way they manage conflict, to ensure that campers know what their expectations are, and that they're being met. Campers learn to treat each other with kindness, use empathy, include others, and make decisions rooted in inclusion and equity, which is also another piece of power – ensuring the camp is truly including everyone.
This micro-camp really is an inclusive camp for all ages where kids flourish in a fun environment, while establishing life-long friendships.
Setting Goals and Plans
Although the group had a background in nonprofit and overnight camp, they also realized that none of them had ever started one. One way to achieve this goal was to start from scratch. The first step was figuring out the details of how to start a nonprofit organization.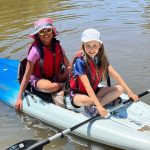 "That was a great learning experience, and that was one of our first achievements, then navigating the world of nonprofit fund development, and community engagement," said Walsh Yue.
The challenge was searching for the right site, and the group achieved this goal when they found the camp property, which they now have at the Prince William Forest Park.
"As it turns out, it's the perfect property for our camp's programs, that was fantastic, we really enjoyed working with the park, and the local community, and we've been growing each year," said Walsh Yue.
This is the first year the group will have paid seasonal summer camp staff. By accomplishing this same goal every year, the group wants to continue to grow by offering more weeks of camps, while expanding their program. They want to hire more staff, and even staff year-round, so that they can continue to grow their program and get the campers off the waitlist.
Enrichment Environment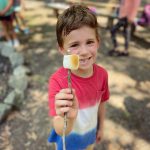 The summer season goes from June until the middle of August. With a maximum of about 40 campers per session, the camp is intentionally small.
Most of the sessions are Sunday to Saturday, with one session being Sunday to Tuesday, which is ideal for younger campers or first-time campers to give it a try for two nights. The ages range from the youngest at six years old to the oldest being 17 years old.
During the offseason, the main volunteers are the two co-founders and co-directors with a group of about 12 to 15 volunteers, who help them out part time during the school year. During camp season, there are 20 paid staff, and over the course of the summer, about ten volunteers. A lot of the staff and volunteers are parents now too.
"The last two years we have had very long waitlist, so we're working to expand, offer more and more weeks of camp every year," said Walsh Yue. "We want to remain small so that we can make sure we are as inclusive as possible."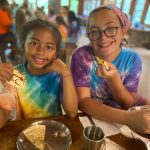 Walsh Yue said it allows the group to be more intentional about everything they are trying to accomplish. The camp provides balanced, nutritious meals, where campers know about the different things they're eating, and the importance of eating a rainbow of natural colors in their fruits and vegetables, and other foods. They teach campers about composting, and practice that at camp.
The micro-camp offers traditional camp activities like kayaking, paddleboarding, campfires cookouts, hiking, yoga, arts and crafts. The kids can also swim in the creek, while spending much of their time outside, almost the entire day.
"For kids who thrive with those kinds of activities in small groups, we would be a great camp, we're a great camp for kids who need a little bit of extra support," said Walsh Yue.
They teach the campers to remember to put on clean clothes in the morning, and make sure those dirty clothes get in the laundry basket. Those are little things they probably get support with at home; things they need help with when they're not at home. It's a camp for kids who prefer smaller groups of 10 to 12 campers in a group.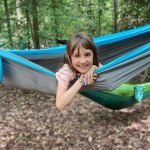 "Part of our parent communication model is that we want parents to have a relaxing week at home, traveling or whatever they decide to do while their child is away at camp," she continued.
The staff are constantly sending parents photos and updates so that they can know what their child is up to, to know that they are safe, and they're cared for. The goal is for the kids to have a great time, and the parents can relax and have a week to themselves, making it a pleasant experience for the families.
The organization is run by staff and volunteers, who receive a lot of training. It's a great environment for the enrichment of the children, and a great place for them to meet new people, while developing some independence.
Fundraising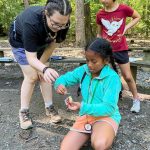 Under the Stars Inc., receives funding from people donating to this non-profit organization. Some of the funding comes from the camper fees, with some campers paying the full fee to attend the camp. The group has individual donors as well as business sponsors from local grants.
To help Camp Under the Stars with donations that support the camp program, including financial assistance for camper fees, visit underthestarsinc.org/donate.
Be sure to check out the camp website for fun photos of camp experiences for kids of all ages and backgrounds at underthestarsinc.org.
Anna Bedell is a freelance journalist and writer for Prince William Living. In her free time, she travels abroad and has a passion for exploring new places while meeting new people. She volunteers for various events and causes in her local community.