Provided by ARTfactory Rooftop Productions
Kinky Boots, the big-hearted musical extravaganza that won six Tonys including Best Musical, the Grammy for Best Musical Theatre album and London's Olivier Award for Best Musical is making its way to Hylton Performing Arts Center on Oct. 20.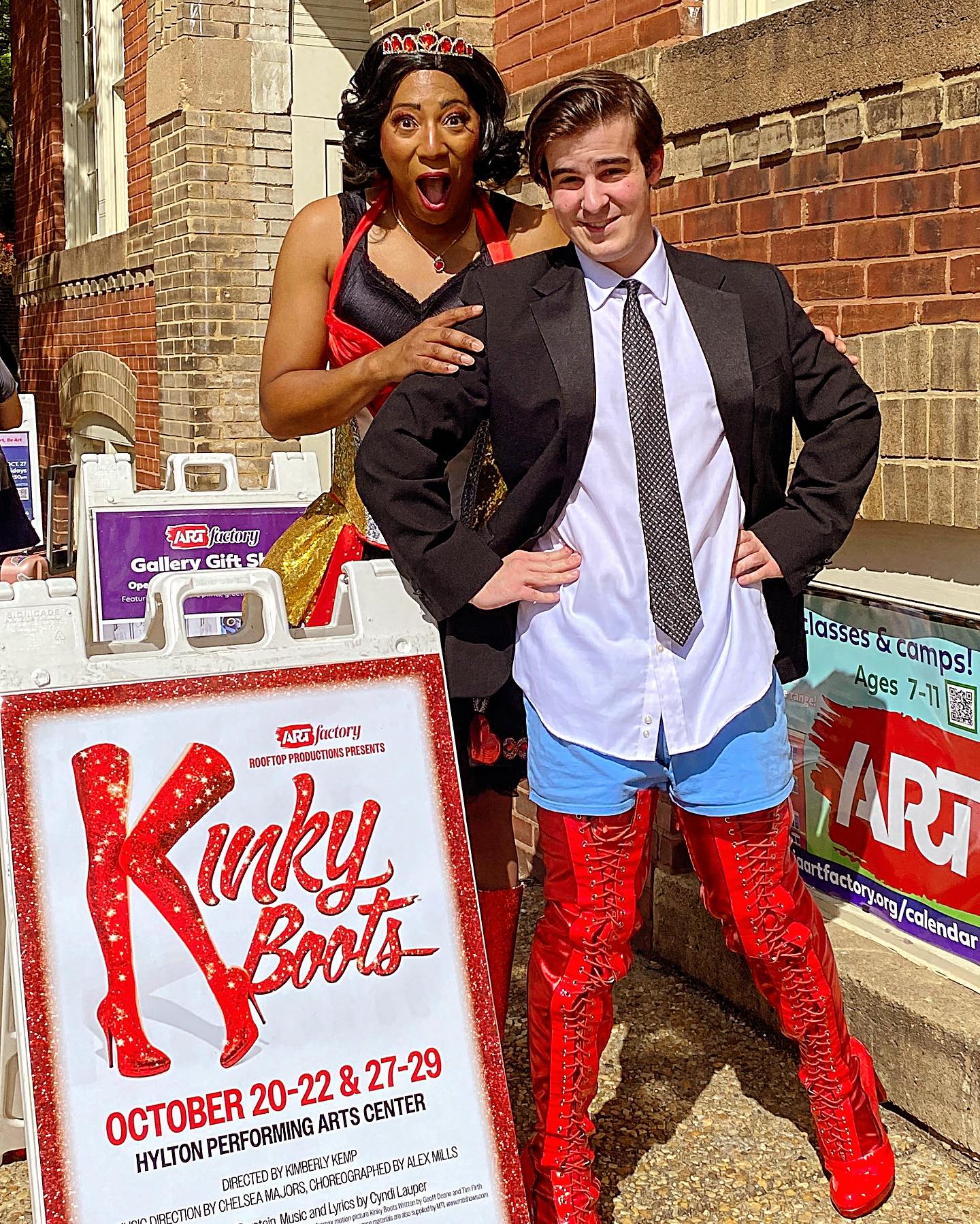 Based on the 2005 film inspired by a true story, the musical Kinky Boots follows Charlie Price (Christian Rodgers) who has reluctantly inherited his father's shoe factory, which is on the verge of bankruptcy. Trying to live up to his father's legacy and save his family business, Charlie finds inspiration in the form of Lola (Chris Maulden), a fabulous entertainer in need of some sturdy stilettos. As they work to turn the factory around, this unlikely pair find that they have more in common than they realized… and discover that when you change your mind, you can change your whole world!
When asked about performing in the award-winning show, Maulden said, "I saw Kinky Boots on the West End (London) in the summer of 2016 and LOVED it! I'm so excited and proud to be a part of a show whose message is to "just be who you want to be…never let 'em tell you who you ought to be!"
In addition to Rodgers and Maulden, the cast includes Hope Blahusch, Sophia Sharaa, Reilly Cooper, Richard Pollington, James Conroy IV, Patrick Bell, Jessica Mabry, Kimberly Geipel, David Reph, Paul Pesnell, Brandrick JoS. Levy, Danny Seal, Wyatt Underwood, Kevin Donlan, Alyssa Lopez, Anna Hicks – Jaco, Esther Wells, Emily Stepp, and Meagan Morrison-Crabil.
Directed by Kimberly Kemp, with musical direction by Chelsea Majors, and choreographed by Alex Mills, Kinky Boots features a joyous, Tony-winning score by pop icon Cyndi Lauper, and a hilarious, uplifting book by four-time Tony winner Harvey Fierstein.
Kinky Boots presented by ARTfactory Rooftop Productions opens at the Hylton Performing Arts Center, 10960 George Mason Circle, Manassas, on Friday, Oct. 20 and runs through Sunday, Oct. 29. Performances are Fridays and Saturdays at 7 p.m., and Sundays at 2 p.m. Tickets may be purchased by calling the Hylton Box Office at (703) 993-7759 or online.