By Erin Pittman and Gianna Jirak
It's typical for a magazine to publish an article about preparing for back-to-school season. When we chose this topic for our editorial calendar many moons ago, we could not have imagined what 2020 had in store for us all. But a plan is a plan, and parents and students still have to get ready to dive back into learning. So, in the midst of a pandemic where nothing feels normal anymore, here are some tips that we hope will help parents, teachers and students return to a successful season of learning this fall.
Return to School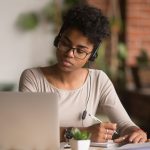 At the time this edition went to print, Manassas City Public School and Prince William County Schools have announced that they will not be returning to in-person learning this fall. Both school boards elected to remain fully virtual for the first semester.
Manassas City has announced that teachers will provide online live instruction four days a week. Mondays will be reserved for professional development, planning and student support via small groups. Prince William has not laid out specifics, as they only began discussion of a fully virtual option at their board meeting on July 15, where they also voted for the plan. Manassas Park City Schools has yet to announce a plan for the fall but is slated to decide in early August.
When considering an in-person option, either now or for return second semester, many safety guidelines from the Virginia Department of Education and the Centers for Disease Control and Prevention will make this school year look very differently than before. For example, classrooms must be arranged to allow for social distancing, masks may be used and students will likely do less classroom switching, all to protect staff and students from contracting the novel coronavirus.
Purchasing School Supplies
We're big fans of the meme going around this summer that says, "Are we buying more pajamas or school clothes this year?" Humor helps us get through.
In addition to school supply lists from your school system, there are some additional items to consider this year. For students learning fully virtually, invest in a good quality set of headphones for them. Headphones or earbuds at home can help drown out background noises and reduce distractions. And while we know
you want to be involved in your child's learning, you might not want to hear their daily division or reading lessons word for word. (If you work from home, you may consider an extra set for yourself!)
Also, for virtual learners, have you set up a spot for daily schoolwork and lessons? Having a designated space to report to and work from can set them up for success. Find somewhere comfortable — but not too comfortable! Maybe an inexpensive pencil and supply holder, a wireless mouse, mouse pad to protect
your furniture, and an extra notebook to use as scratch paper would be helpful supplies to keep within reach.
Regular notebooks, pencils, pens and more are sure to be on your schools' lists. Keep in mind that if students are learning in person, sharing supplies will be discouraged this year, and having a back-up set for items that get misplaced might not be a bad idea. Masks and hand sanitizers may be on your personal list,
as well.
Adjusting to a School Routine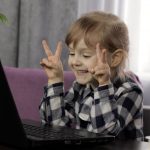 It can't be overstated just how important sleep is — for children and adults alike. Lack of sleep contributes to brain fog/reduced concentration abilities, weaker immune systems, irritability and decreased academic performance.
A Harvard Medical School article states, "Research suggests that sleep helps learning and memory in two distinct ways. First, a sleep-deprived person cannot focus attention optimally and therefore cannot learn efficiently. Second, sleep itself has a role in the consolidation of memory, which is essential for learning new
information."
Summer lends itself to later nights and later mornings for many families. As school days near, take the opportunity to readjust your family to a school routine. A week or so before school starts, begin adjusting bedtimes and wake times. If your teen is turning in at 11:00 p.m. now, try 10:30 for a couple of days, then
10:00 for a few more until you have the optimal bed time in place.
In turn, do the same on the other end. Cease the days of sleeping until 10:00 gradually with a 9:00 a.m. rise time for a couple days and adjust backwards as needed. With some planning, those early rise times won't be such a shock to the system, and a regular sleep schedule will have your children's brains ready to soak in all the knowledge.
School Year Goal Setting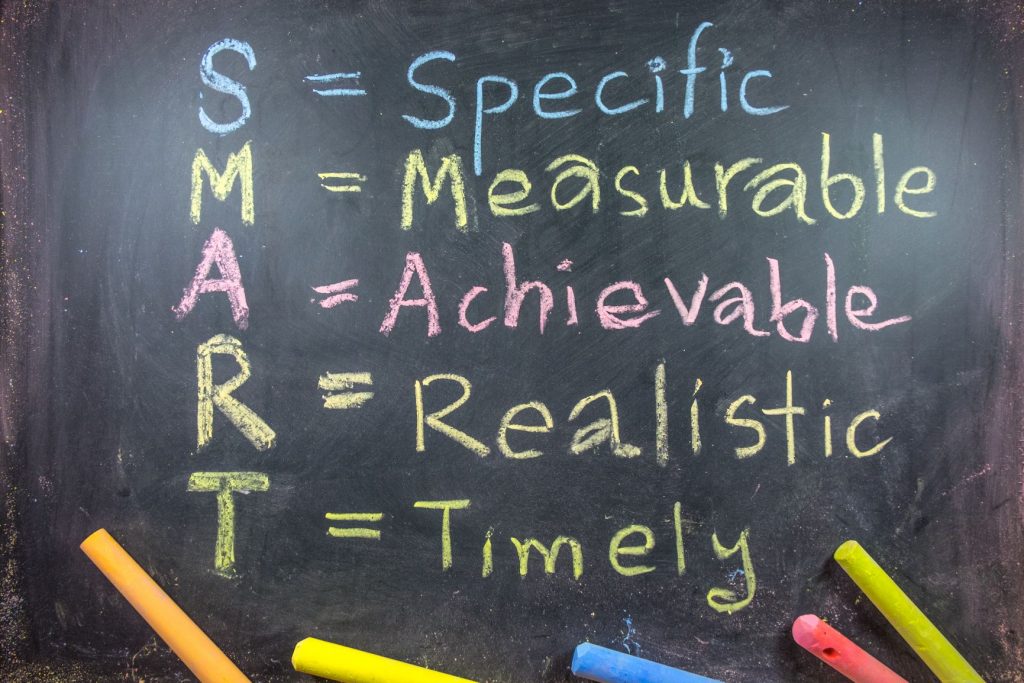 Even from a young age, children can benefit from the practice of setting and achieving goals. No matter the age, back-to-school season — with a fresh new planner and supplies laid out before them — is a prime time to teach your children about goals. From mastering skills to acing exams, or even just striving to maintain
a positive, growth mindset during this unprecedented school year, kids can set all kinds of SMART goals.
SMART is an acronym used to guide goal setting. Per the acronym, goals should be specific, measurable, achievable, relevant and time-bound. Being specific narrows down the scope of goals. Making them measurable ensures that you can determine your success. Achievable is key, because working toward a goal you can't reach is both frustrating and pointless!
Relevant goals follow behind achievable and encourage goal setters to make sure the goal is appropriate at this time in their lives. And finally, setting a time by which to achieve the goal — next month or next year, for example — makes goals time-bound.
So, what kinds of goals are appropriate for your children or students? For the elementary student working to master multiplication facts, a goal might look like this: By the end of this school year, I want to be able to state the answer to each multiplication fact from 0 to 12 within 3 seconds of being presented with the problem. This would exhibit mastery of the specific, relevant and achievable skill. The time of 3 seconds by
the end of the school year makes it measurable and time-bound.
For many students, parents and staff, this year may be one filled with high emotions and new sources of stress. Goals may be centered on having an open mind about upcoming experiences and working on ways to manage stress. Think about journaling nightly to express feelings and release stress or meeting with a counselor twice a month to specifically discuss stress management. 2020 may be a year for outside-of-the-box goals and self-care.
Adjusting Expectations and Supporting Students
As we launch into this new, unlike-any-other school year, the greatest contribution we can offer is to be as positive and accepting as we can. If there was ever a time to give a little grace to students, parents and teachers, this is it.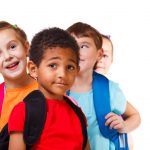 Encourage your students to jump into this school year with an open mind and a willingness to try new things — and old things in new ways. Teachers will be adjusting to new rules and safety measures. They may be bombarded with emails and may need a little extra response time. Anyone around us could be nervous returning to buildings — or unsure of their abilities to keep up with virtual technologies. Emotions are likely to be high. Plan to combat those emotions, both for your children and yourself. Try dinnertime conversation starters that provide regular opportunities for students to express what they like and don't
like, how they feel and what their frustrations are about school. Pure virtual learners may be missing their friends or feel left behind. Allow time and space for expression.
It's not uncommon in a normal school year for kids to dread the return. It means a return to homework and waking up early, two aspects that many students are not looking forward to. (Honestly, many parents aren't super excited about that either!) But helping kids adjust their outlook to a more positive view before school
even starts can make a huge difference. Make time to answer their questions about classrooms, clubs and sports this year — and remember that it's OK if the answer is "I don't know." Reach out to your children's schools, central office or the school board when you need clarification.
One thing is for sure, we are all in this together. We will laugh and cry, kids will teach parents about new technology, and we will all learn and grow this school year — just maybe a bit differently than usual.
Erin Pittman is Editor in Chief of Prince William Living. She loves reading, writing, time with her family and snuggling all the dogs. She can be reached at [email protected].
Gianna Jirak is an intern at Prince William Living with aspirations of being an international and political reporter. She is a junior at C.D. Hylton Senior High School, the Editor in Chief of her school newspaper, and a freelance reporter for Potomac Local News.