By Erin Pittman
Sponsored by BadWolf Brewing Company
At BadWolf Brewing Company, beer isn't just about beer; it's also about family. Jeremy and Sarah Meyers, local residents who grew up in Northern Virginia, founded the brewery in 2012. They opened the doors to customers on June 19, 2013.
"We wanted to start our own retirement idea early, and there were no other breweries around," said Sarah Meyers. "We thought BadWolf would be fun to start and a place where we could let our creative ideas thrive."
The couple and their staff are all extremely passionate about craft beer. And they're equally passionate about sharing it with others. The creativity and authenticity they pour into their brews is easy to see through their variety of offerings and their desire to keep their brewery small and experimental. They even host regular events where community members can spend a day with the brewer and experience the craft of brewing.
"We are the smallest (and oldest brewery in the county and city). Our size allows us to make a vast amount of experimental batches in a relaxed setting. There is always something new on tap," said Meyers.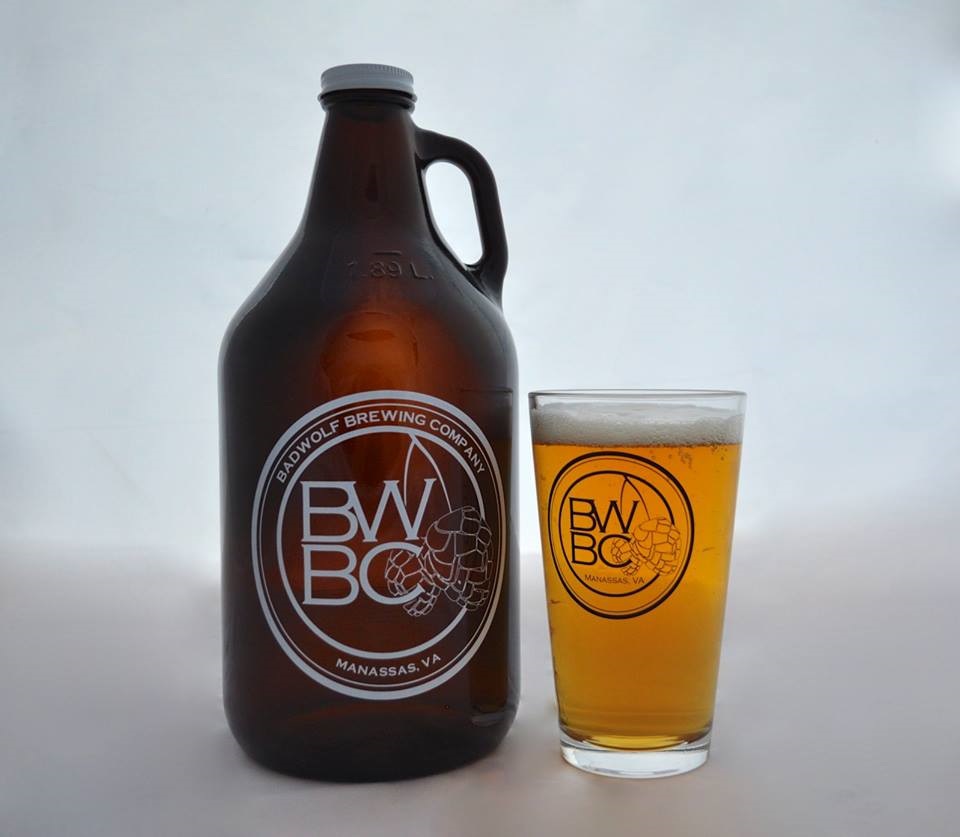 BadWolf only uses all-natural ingredients to make their unfiltered and unpasteurized brews. The Meyers cite this as being essential to keeping their beer as authentic as the community they live in. They also provide farmers with spent grains to feed livestock, leaving little waste behind in the brewing process.
Their taproom, located at 9776 Center Street in Manassas, always features a wide variety of their experimental beers, including sours and mixed fermentation beers. Due to their small size, seating is limited in the taproom, but according to them, "there's standing room to spare," so don't hesitate to drop by. But if you have a group of eight or more, a phone call ahead is a good idea.
Their beer page on their website offers daily listings of what's available for tasting. From an Imperial Raspberry Truffle Stout to their Too Many Cooks sour and Micro Black Hole brown ale, there's something new for every beer lover. BadWolf offers free, freshly made popcorn and a fun, two-player multicade to play on while you sip. Pop in now to pick up their just released "All Nighter," which is a special bottle release of a stout, featuring flavors of bitter chocolate, coffee and a sweet hint of toffee — a collaboration with Imagine. There are limited bottles remaining, so hurry in!
The taproom is open on Wednesdays and Thursday from 4:00 to 9:00 p. m., Fridays from 3:00 to 10:00 p. m., Saturdays from 2:00 to 10:00 p. m. and on Sundays from 1:00 to 6:00 p. m. Stop in today and enjoy their self-described "delightfully unconventional, authentic beer made by delightfully, slightly delusion and authentic people."