By Rebecca Barnes
The Prince William area is ideally situated for drivable weekend getaways, with both mountains and beaches within a short drive. One such example of a quick escape is Berkeley Springs, West Virginia.  We recently spent the weekend in this creative, friendly town that lies within a two-hour drive, and here is what we found.
While there are hotel rooms available around Berkeley Springs, the most popular form of lodging is in bed-and-breakfasts or cottage rentals. Arriving at our beautiful accommodations at Parks House, we immediately felt at home.  Waiting for us was a gift basket of goodies and local wares for our comfort.
Day One
After check-in, we headed downtown for a quick stop at the Berkeley Springs-Morgan County Chamber of Commerce to learn more about the local businesses, restaurants, and shops as well as the unique events they host throughout the year like their popular Apple Butter Festival and "Festival of Light" Psychic Fair. Berkeley Springs is also well-known for its natural springs, which have been lauded for their healing properties for centuries, so it's no surprise that the International Water Tasting Festival is hosted here each year.
We walked along Downtown Berkeley Springs and visited several stores, including Jule's Enchanting Gifts, Berkeley Springs Memories, Portals Metaphysical, and Mineral Springs Trading Company, before having lunch at Tari's, where we enjoyed pulled pork fries and great conversation!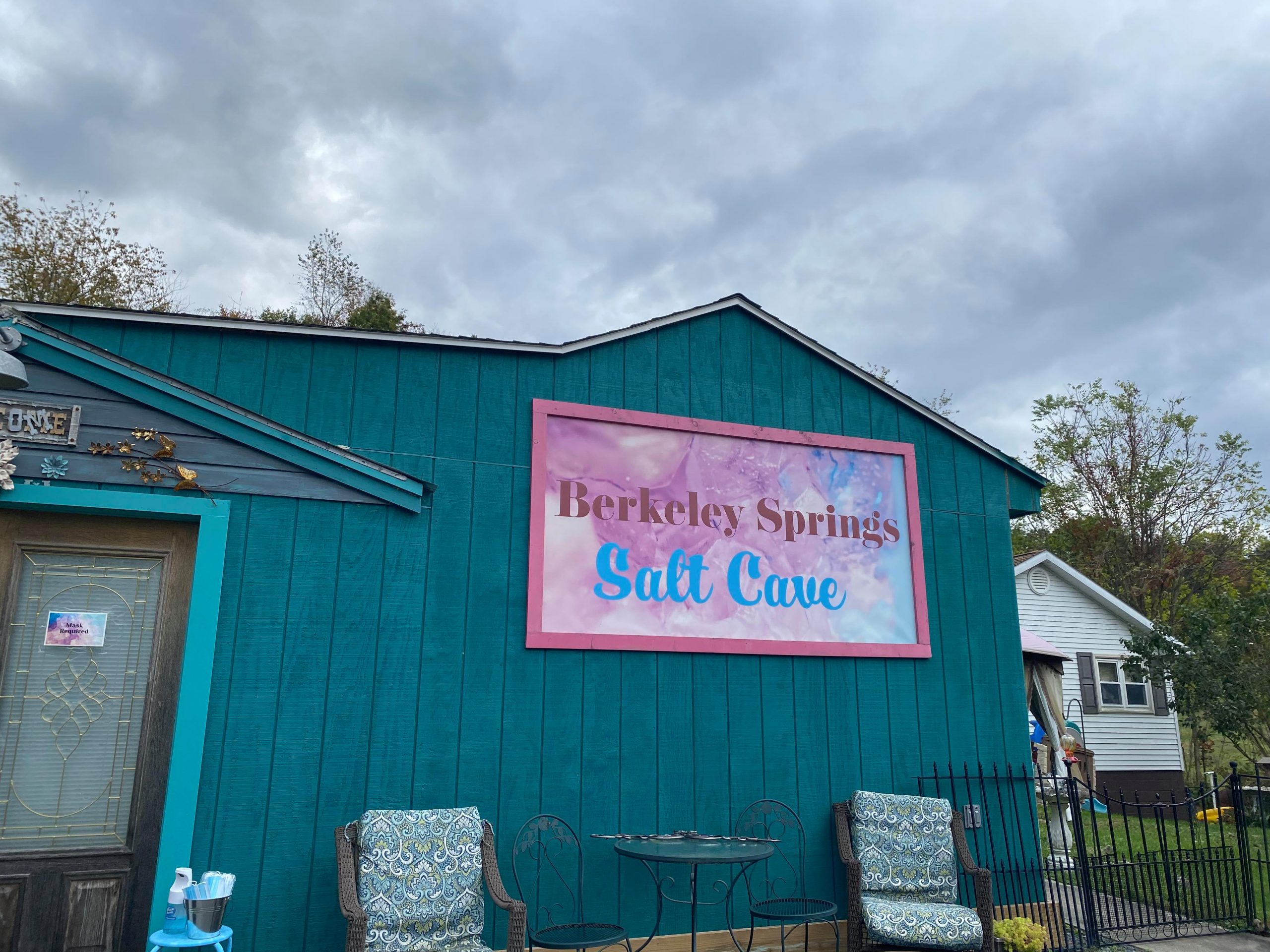 Next, it was on to Berkeley Springs Salt Cave. If you have never heard of a Salt Cave, neither had we. Halotherapy (from the Greek word halo which means "salt") uses dry aerosol micro-particles of salt or minerals inside an arid space to simulate salt mines. It is said to have healing properties. All we know is it was relaxing. We napped, enjoyed a massage, and relaxed in the sauna. Berkeley Springs' history of being a "place of healing" has produced a business community with a heavy focus on self-care and rejuvenation. There are plenty of spas for doing just that!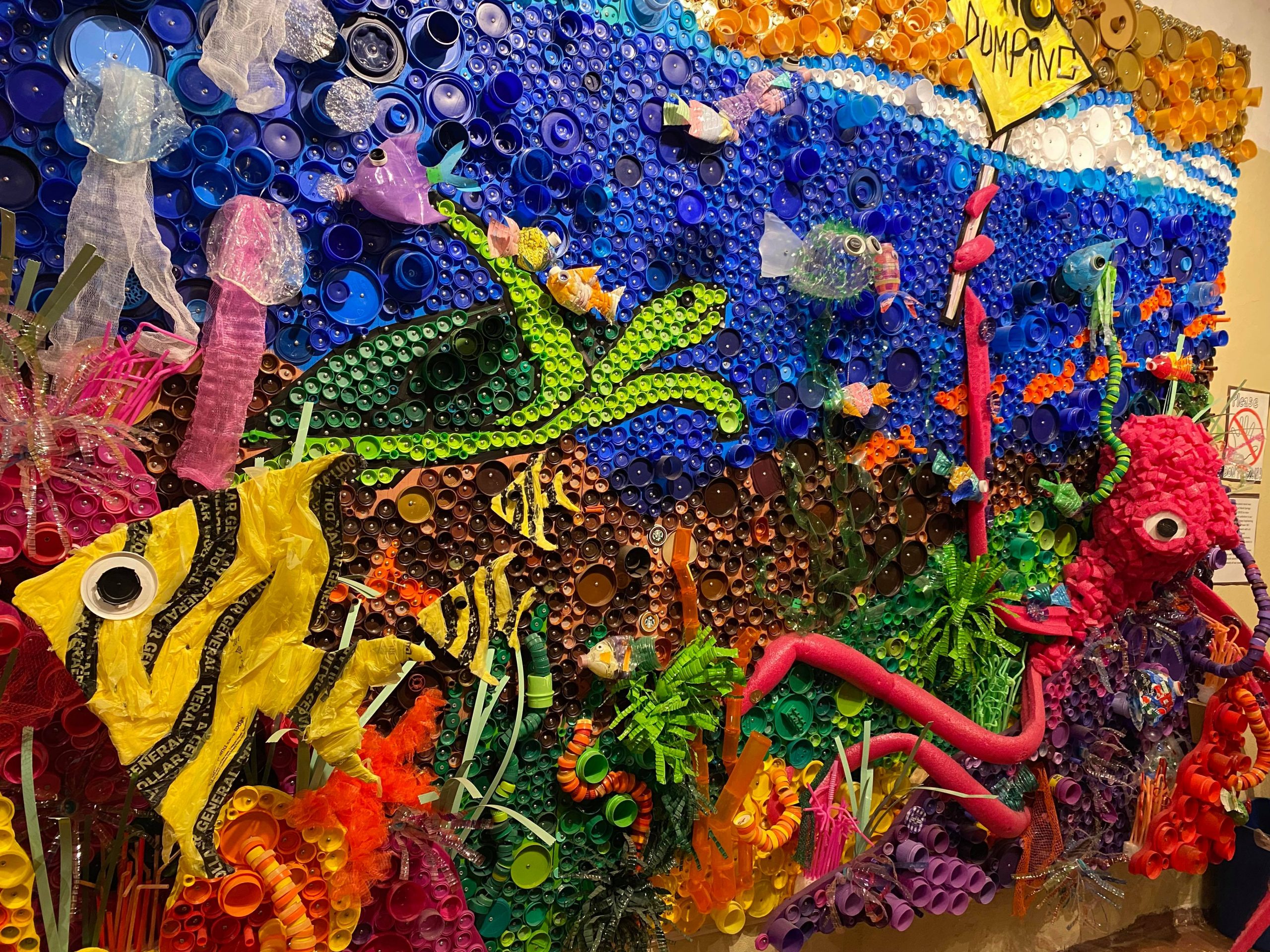 We left refreshed and headed to Morgan County Arts Council's Ice House, a creative arts center, to see the Ice House Artist's Co-op, which showcases and sells local artists' work. We received a tour of the Ice House. We learned not only the history of the building but how MAC supports the arts community by showcasing work, hosting local arts groups, providing space for workshops and teaching opportunities, producing public performances, and holding events.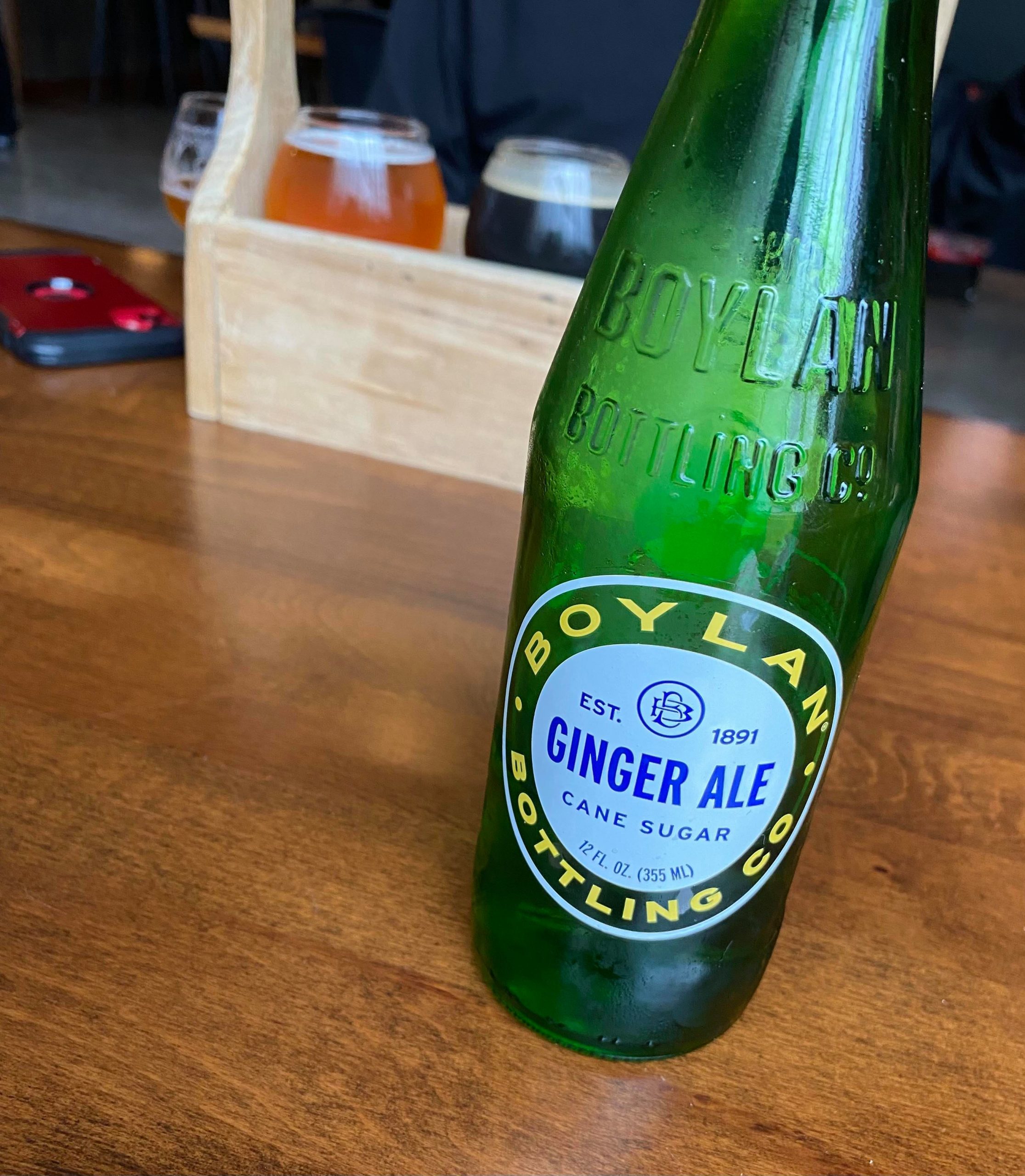 Next was a pit stop at Cacapon Mountain Brewery, where we enjoyed a flight, and then Dinner at Country Inn, where we made sure we still had room for dessert before calling it a night.
Day 2
Breakfast at Charlotte's Cafe. Be sure to ask about the Fruity Pebble French Toast. It's a game-changer!
The morning was a little gray, but that didn't mean the views at Cacapon State Park weren't anything short of incredible!  Kelly Smith gave us a tour of the park, including the Robert Trent Jones public golf course, cabins, "glamping" tents, clay pigeon shooting (we didn't do so bad!), followed by lunch. (Go with the grilled cheese and tomato soup special, trust us on this!)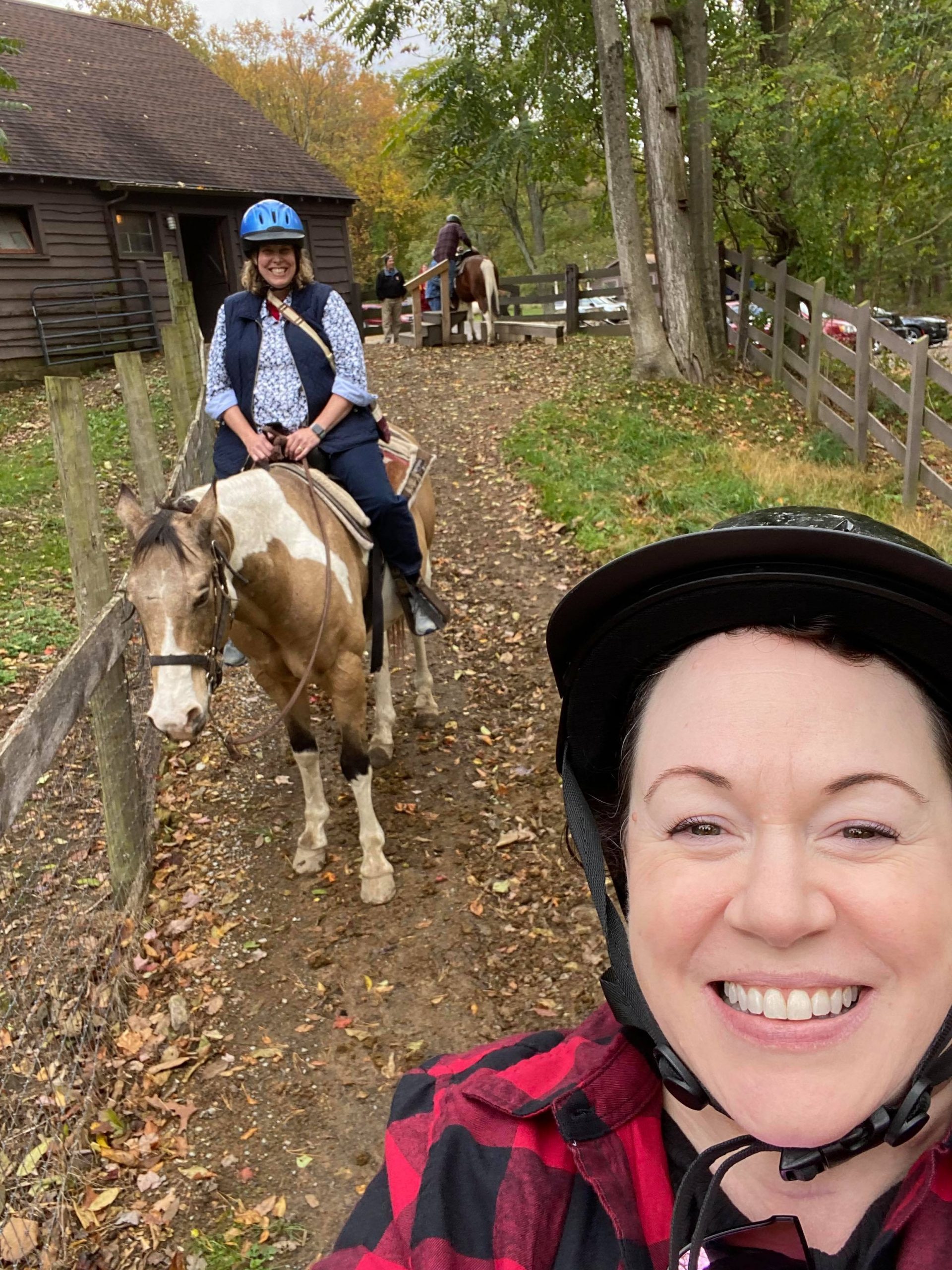 Next was a visit to Triple C Stables, where our horses, Charlie and Tonto (our horses), took us on a two-mile horseback ride on a trail full of deer, birds, and other fantastic wildlife. Luckily they knew what they were doing because it had been quite a while since I had been on a horse. Our (human) guides were knowledgeable, safety-conscious, and knew their horses and the trail very well.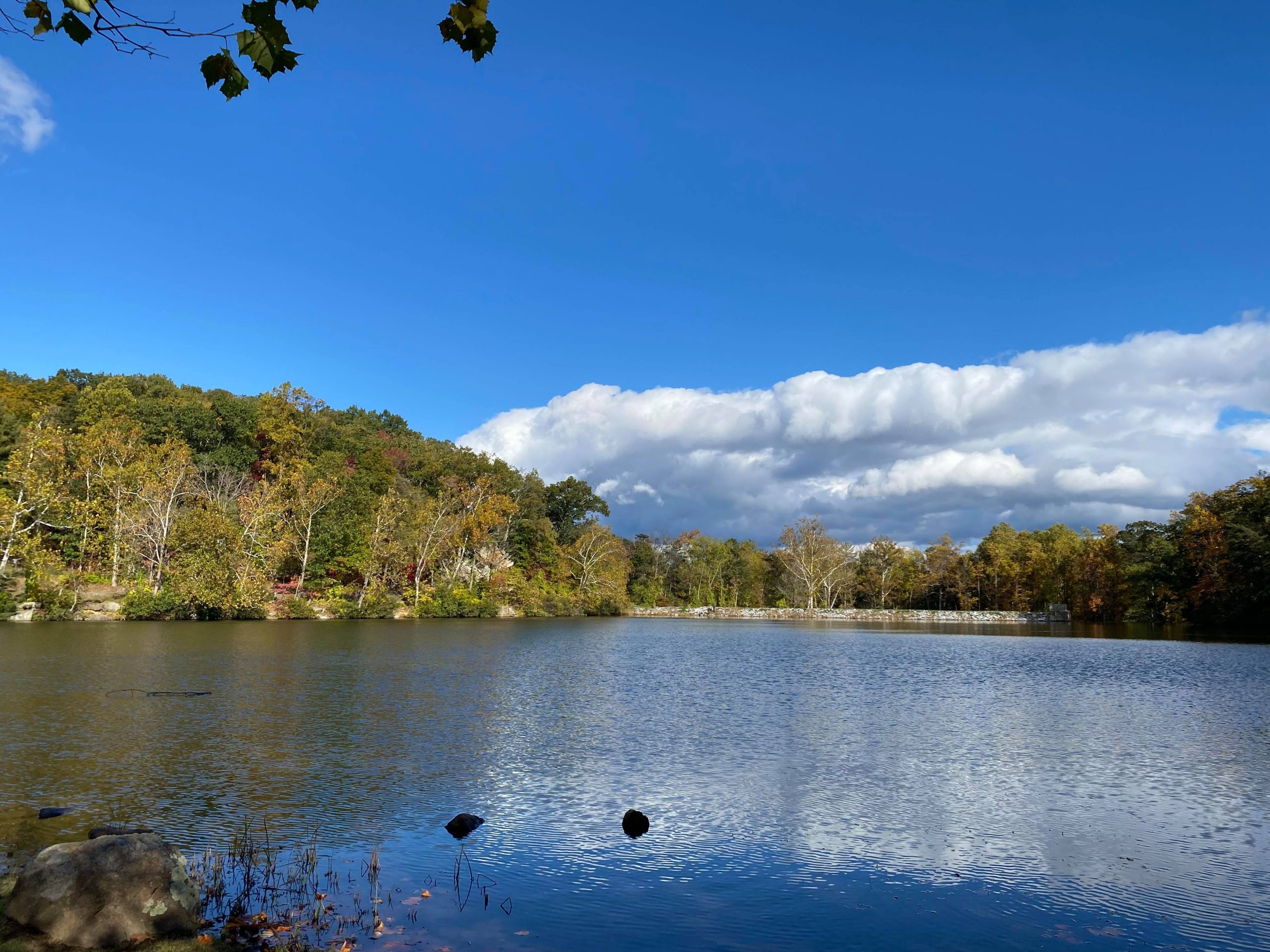 Dinner was at Tree Top Restaurant, at the award-winning, historic Coolfont Resort that was lovingly renovated by owner Larry Omps. Berkeley Springs Brewing is on Coolfont property, so we stopped to grab a growler before calling it a night.
Day 3
We started the day at Berkely Springs State Park, where we visited the Roman Baths at the "Old" Bathhouse located below the Berkeley Springs Museum.  Naturally warm, mineral waters from the main springs are heated to 102° in deep tiled swimming baths in private rooms.  After a full day of walking, shooting, and horseback riding, this was a great way to soak away any muscle aches!
Shopping
Antique mall – we picked up some Christmas gifts, a few items for our collections, and drooled over the Fenton glass (well, I did), then headed to the Farmers Market to check out what wares were available.
Renaissance Spa (The Country Inn) had Swedish Massages, then a quick bite at Tari's before leaving town.
We have already started to plan our next trip which will include:
A visit to the Cat Cafe to say hello to the kitties! Dropping in (during business hours) at Inspired Chaos because that just sounds like fun and Golf! 
Plan your trip to Berkeley Springs by visiting: https://berkeleysprings.com/