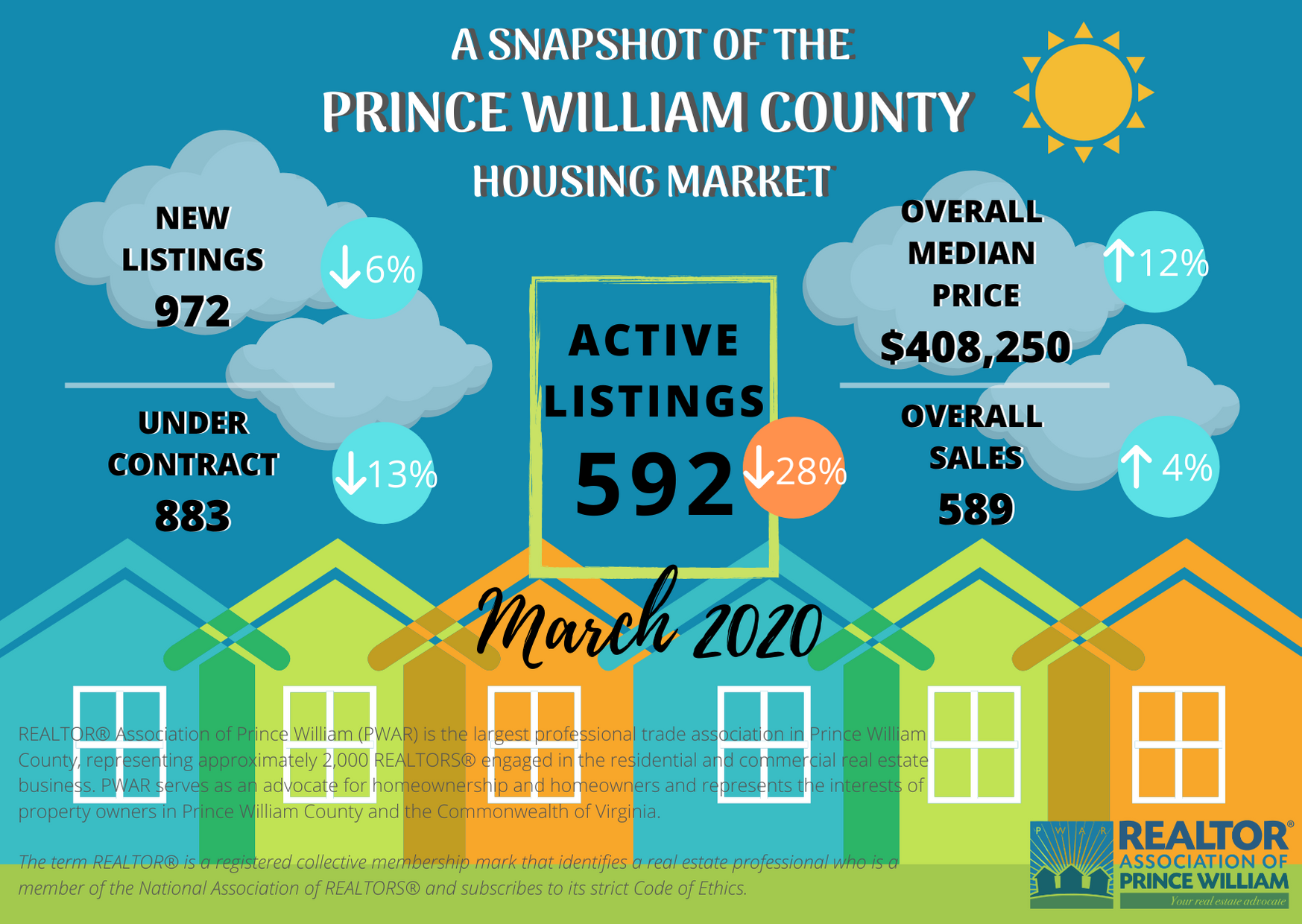 Provided by REALTOR® Association of Prince William
REALTOR® Association of Prince William (PWAR) has gathered Prince William County's most recent market statistics. The statistics were generated by SmartCharts, an affiliate website of Showing Time. The market statistics are gathered through data provided by Bright MLS. Bright MLS is the multiple listing service for Prince William County.
A total of 589 homes were sold in March 2020, a strong increase of 4.1  percent compared to March 2019. The number of under contracts saw a drastic decrease of 12.8  percent year-over-year, from 1,012 to 883.  New listings also showed a decrease year-over-year, with 972 new listings, as opposed to 1,029 in March 2019. There were noticeably fewer active listings available this year. Active listings numbered 592 in March 2020, compared to 822 in 2019. The median sold price of homes grew significantly in March, increasing nearly 12 percent, to $408,250. Last year's median sold price was $365,000.
To review March's market statistics, visit our website at pwar.com/market-statistics.