Breakfast with an Expert
Join Prince William Living for
Breakfast with an Expert



Enjoy a morning of marketing education, strategizing, and business solutions, from the comfort of [insert your location here].
If you have Wi-Fi and a computer or phone, you can join us! BYOB – coffee is on you!
Prince William Living: More than a magazine. A community asset.
NOW ONLINE! Bring your own coffee and join us for information from an expert who will give you actionable advice you can put to work immediately in your business.
Breakfast with an Expert: Inspire Holiday Shoppers with Pinterest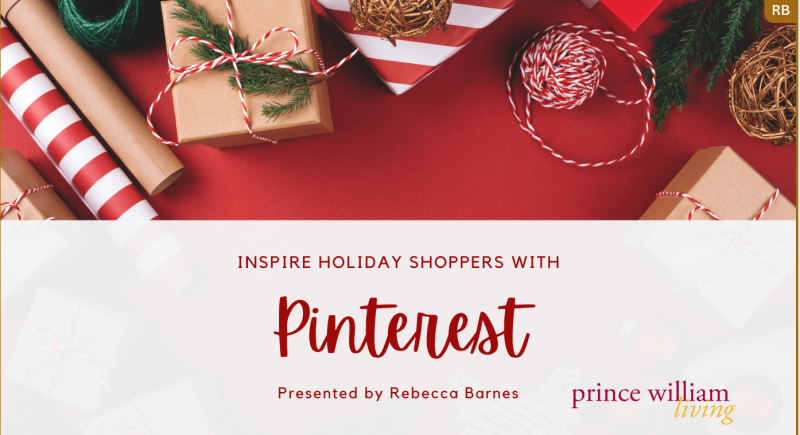 People are excited to be back out in the world and celebrate holiday moments. For your business, that means more opportunities to convert inspiration into sales with Pinterest. Join us for advice, best practices and how to create a media program that maximizes the planning, shopping patterns and choices that "Pinners" make. Pinterest is #1 for Holiday Inspiration: 1 in 5 shoppers say Pinterest influenced at least half of their holiday purchases last year. Do not miss out!
Holiday shoppers on Pinterest in 2022 expect to: Go to restaurants, make shopping trips to brick and mortar stores, celebrate with friends, attend movies and live concerts, and events. Do not miss out on this powerful way to promote your business; join us for Breakfast with an Expert!
Register for an upcoming event by checking out the list below.