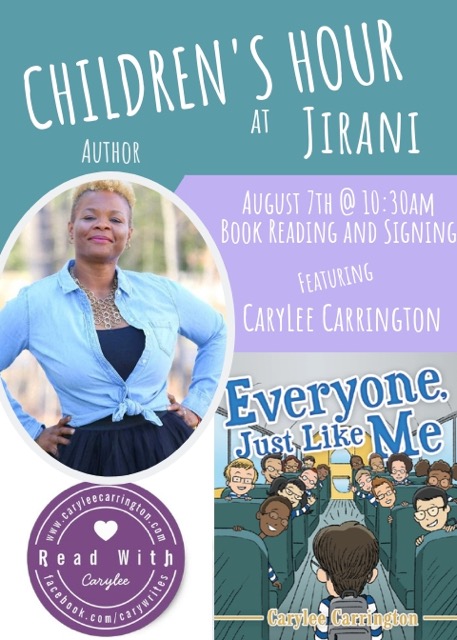 Provided by Read with Carylee
Bristow author Carylee Carrington will be the featured author at Jirani Coffeehouse Children's Hour on Aug. 7 at 10:30 a. m.
"My approach to writing children's books comes from the inspiration of children around me. My debut book, "Everyone, Just Like Me," was inspired by my eldest son, " said Carrington. "I aim to inspire children to embrace their differences and to respect the differences of others. With my new book "Pretty Hair" due out this fall, I teach young girls to find the beauty in their hair, knowing that there is not just one type of hair that is pretty."
Carrington is a new Board Member of the Prince William County Arts Council. She visited schools in Virginia and Georgia, encouraging the love of reading and the art of writing and self-publishing. She is also a drama coach, working with teens for the Assembly of God, Fine Arts Program.
"With more projects in the works, I hope to continue to bring inspirational books to children, which will motivate them to embrace differences and create a kinder future," said Carrington.