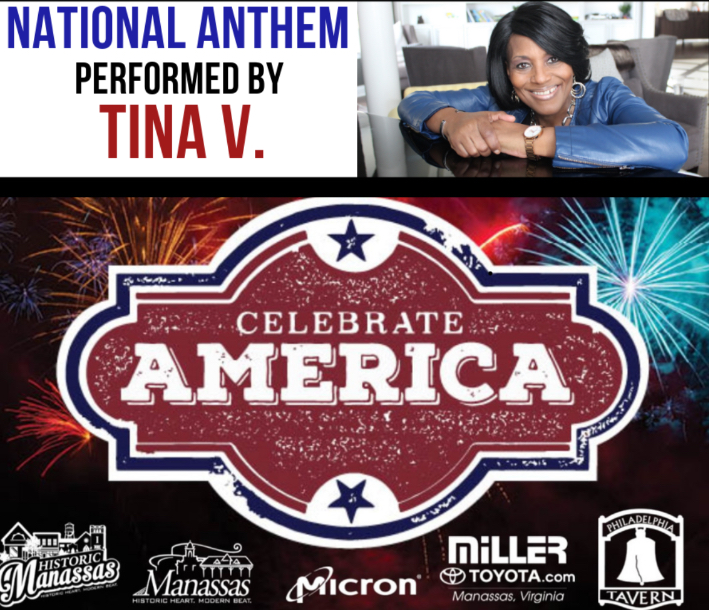 Provided by Daniel Murray
Tina V will be celebrating America with the national anthem to kick off one of the biggest displays of fireworks in Northern Virginia.
Tina V is founder of the Warrior Woman program. She has sung internationally, and one of her favorite songs to sing is the Star-Spangled Banner. She has a child in the military, and recognizes it is not just another patriotic song, but a song of victory and triumph
Celebrate America will take place on July 4 from 3:00 until 10:00 p. m. This is a free to attend, family event. The celebration will take place on the lawn of the Manassas Museum, 9101 Prince William Street, Manassas. Tina V will kick off the fireworks display at 9:10 p. m.