By Madalynn Amos, Pure Barre Woodbridge
January is a great time for beginnings for a number of things: a new hobby, a rededication to yourself, a different fitness routine. You can find all of those things at Pure Barre Woodbridge (PBW). Build a lasting routine by dedicating yourself to a resolution to challenge and grow as a person in a supportive and loving community.
Vision Board Workshop
Pure Barre Woodbridge members and staffers are constantly coming together to grow as individuals. Last month, they collected dozens of gifts for a local family. They have a monthly book club and members love spending time with each other outside of the studio. On Jan. 15, they'll be hosting a Vision Board Workshop in the studio! Get creative with your barre besties at Pure Barre Woodbridge's Vision Board Workshop from 3:00 to 5:00 p.m. on the 15th! Get ready to barre harder this New Year! Whether you're looking to get stronger, to stay active, to have more energy, or to boost your confidence, PBW is here to help you plan each step of your fitness journey!
Challenges
Get started as a member with the New Member Challenge. This is a great way to build an understanding of Pure Barre technique and get started in your Pure Barre journey! PBW will check in with you every week to make sure you have all the resources you need to be successful. At the same time, Pure Barre Woodbridge will be competing with the 600 other Pure Barre studios in the Lift Tone Burn Challenge throughout the month of January. PBW is on Team Burn with about 200 other studios. Take a class, post a selfie, refer a friend, and more to earn points for the PBW team.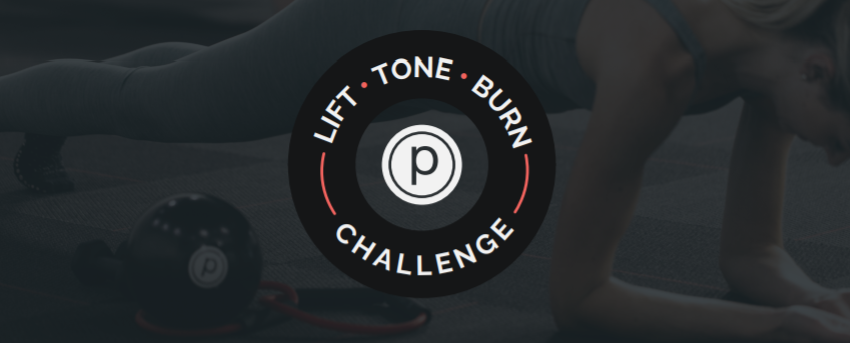 Kick off your Pure Barre Woodbridge membership with a 22% discount when you join between Jan. 1 and Jan. 31! Use the promo code JOIN22 for a discount on your first month of membership. Join as a 4 pack member (four classes per month), an 8 pack member (eight classes per month) or an unlimited member!
Start your 2022 as a part of a vibrant community at Pure Barre Woodbridge. You'll be supported along the way with friends you meet in class, knowledgeable teachers, and friendly employees! Call 703-904-6322 or visit the website to book your first class.
Madalynn Amos is a Sales Associate for Pure Barre Woodbridge. When not working, she enjoys taking Pure Barre classes, reading, and spending time with her family.