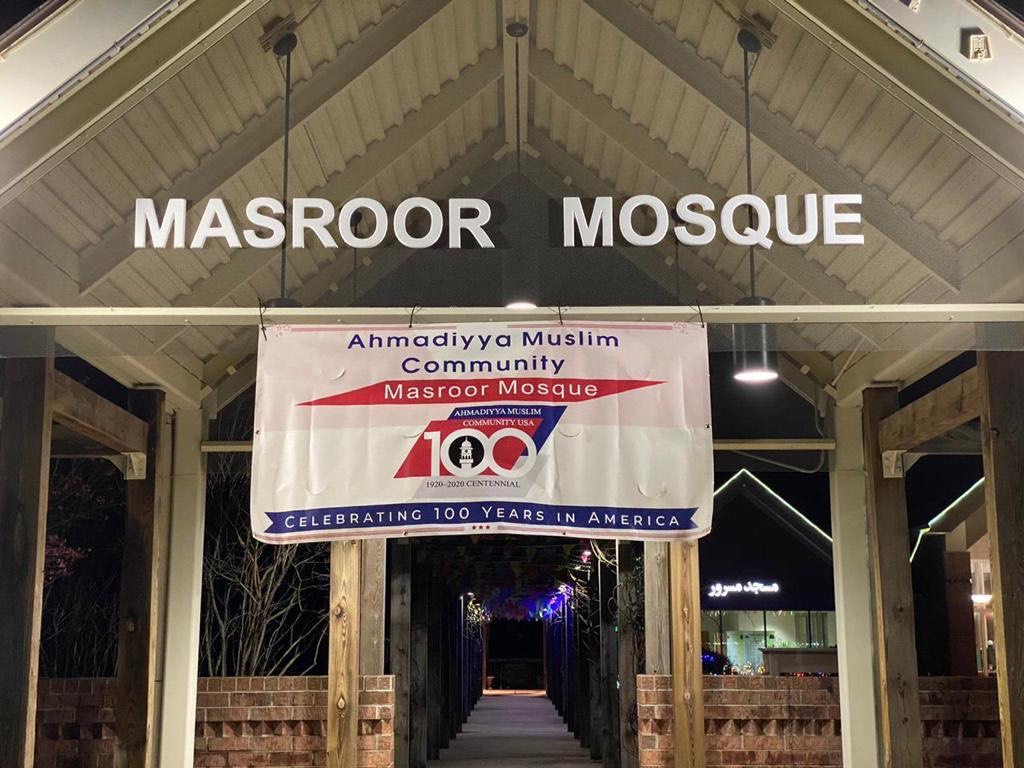 Provided by Masroor Mosque
For American Ahmadi Muslims, the year 2020 is very significant. On Feb. 15, 1920, 100 years ago, the first missionary of the community arrived in America. Thus, the Ahmadiyya Muslim Community USA was established. It is the oldest Islamic organization in America.
Ahmadi Muslims believe in a promised reformer Mirza Ghulam Ahmad of Qadian. He claimed to be the Messiah and Mahdi in 1889. This was foretold by the Prophet Muhammad (peace and blessings be upon him) and awaited by people of all faiths under different names.
Ahmad initiated a reformist movement within Islam. His aim was to bring Muslims back to the original peaceful teachings of Islam practiced by Prophet Muhammad (pbuh).
The current worldwide head of the community, His Holiness Mirza Masroor Ahmad, visited Manassas in 2018.
On Feb. 15, special pre-dawn voluntary Prayers were offered at Masroor Mosque in Manassas and in other chapters of the community across the country.
Ahmadiyya Muslim Community has a long history of community service nationwide. Members of the community across the country engaged in community service projects this past weekend. A Harvest Pack Meal Packaging event took place at Masroor Mosque, through which 27,000 meals were distributed to the needy. This event was open to the public.
The community upholds the motto of "Love for all, Hatred for None." Open public events are held throughout the year.