Provided by Prince William Chamber of Commerce
You're Invited! Free and open to the public. The Chamber's Virtual Fall MEGA will be this Friday, Sept. 18, 9:00 a.m. to 12:00 noon. Stop by when you can and stay as long as you want. Follow the directions below to participate.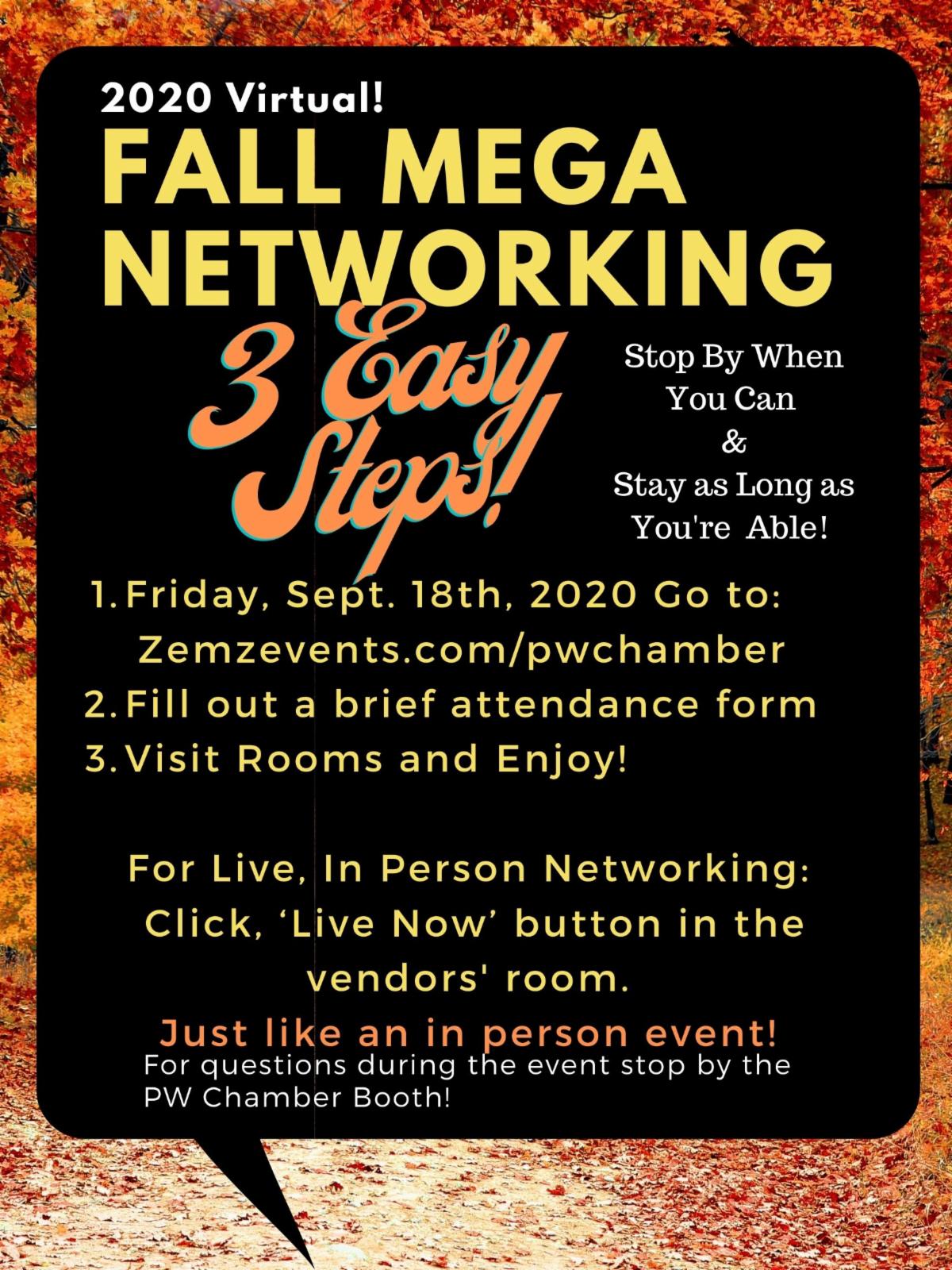 Presenting Speakers (30 minutes each) in the PW Chamber Room:
9:00 a.m.:
The Fairmont
: An introduction on Independent senior retirement living.
10:00 a.m.:
Kaiser Permanente
: Coping with COVID-19: Addressing well-being during uncertainty.
Vendor rooms in addition to sponsors/partners:
Milrich Virtual Professionals,
HR Circle,
TechTime Gaming,
PW Library Service,
Brown & Brown Insurance,
Harbor Chase,
BEACON Adult Literacy,
Legacy Ridge,
Edward Jones Rep. Benjamin Baldwin,
Healthevr,
Huntington Learning Center,
Strayer University and
Vector Results Coaching
The Chamber thanks this event's sponsors: