Provided by ARTfactory
Anime Character Design
Improve your skills in creating original Anime characters with fully developed traits, motivations and potential story arcs. We will go over different drawing techniques to help build your character's look and context, and finish with designing dynamic page layout compositions to showcase your scene. Traditional hand-drawing & inking methods will be featured in this workshop. For ages 13-18.
Sketchbook Journeys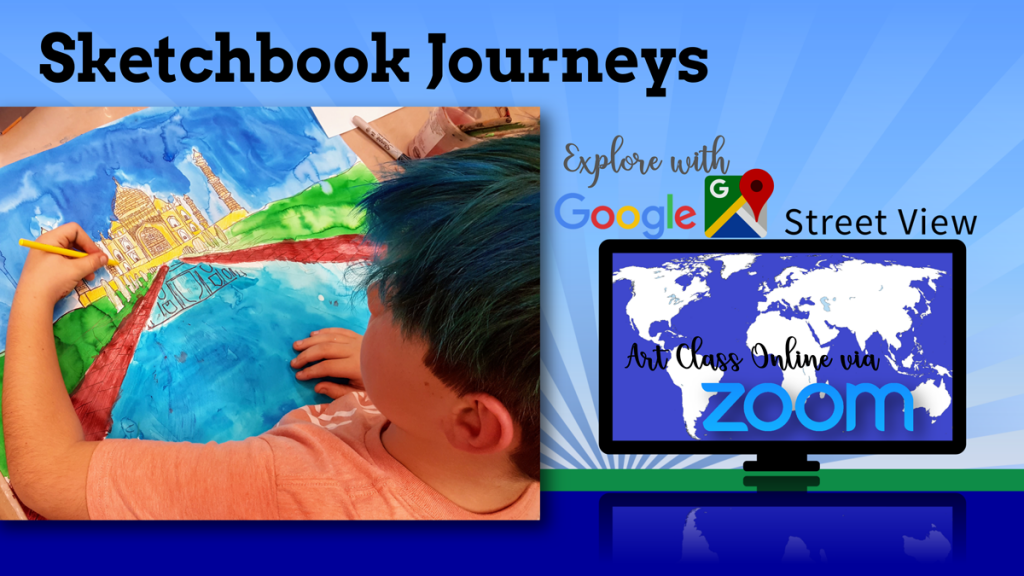 Live instructional inspiration for students to build a beautiful sketchbook using mixed media. Take a trip around the world with your art journal in hand. Visit anywhere you like – a faraway continent, city, landmark, or beautiful rural view – and improve your drawing and painting skills as you go! There are unlimited visual reference possibilities courtesy of Google Street View. Instructor Lydia Bratton will show ways technology may be used to support the practice of traditional drawing skills. This is the perfect time to travel virtually from the comfort of your home, and make art along the way. For ages 7 – Adult.
Urban Sketching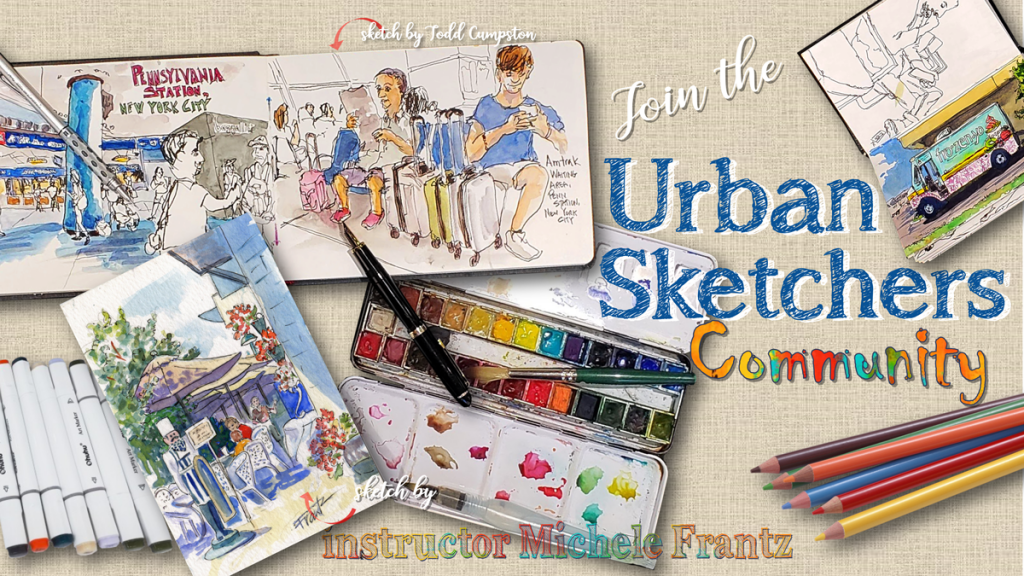 Join artist Michele Frantz for spontaneous drawing on sites around our beautiful and vibrant Old Town neighborhood. Learn techniques to make quick sketches on the spot and capture a fresh impression of what you see and feel in the moment – be part of the growing international urban sketching community! For ages 15 and up.
Urban Sketching Online Class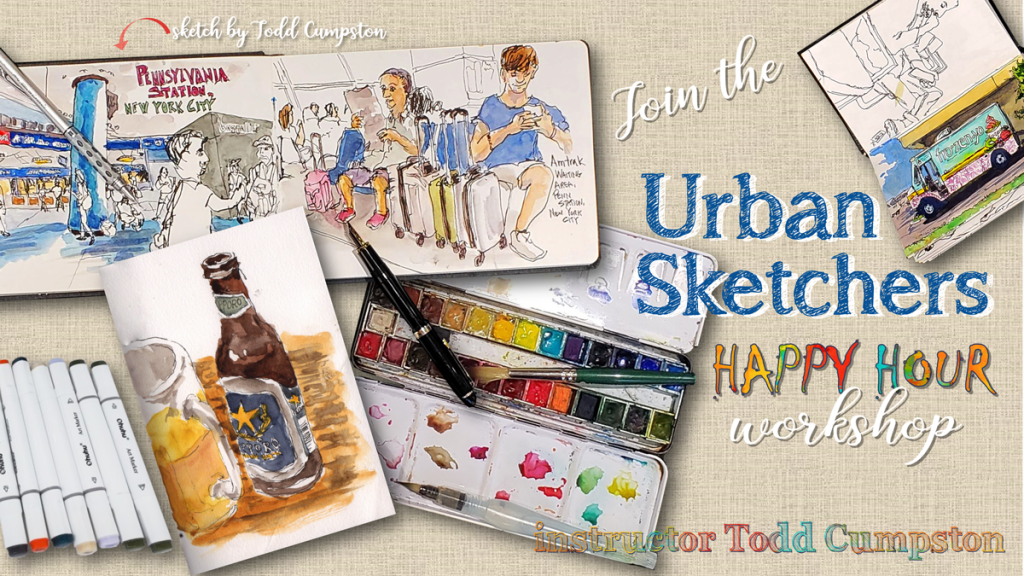 Celebrate the reopening of our social gathering spaces and learn to capture your experiences with the spontaneous art form Urban Sketching!
Show up at your favorite location and use your laptop, tablet or phone to connect for this three-evening online workshop with artist Todd Cumpston. Learn the tool kit and techniques from Todd as he draws live with great clarity from various spots around the region. Partake of whatever your chosen place has to offer, make spontaneous art on site, give positive feedback to your virtual Happy Hour crew, and enjoy the powers of collective creativity. Let's share our communities in this uniquely artful way! For ages 15 and up.