By Olivia Overman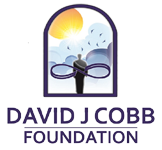 Kimberly Fleming's worst nightmare was realized when her beloved son lost his life to suicide on October 23, 2015. The foundation she established following his death is helping to open up the conversation and bring awareness to teen mental illness and suicide.
Founded in June 2016, the DJCF's primary mission is "breaking the silence of teen suicide by fostering positive relationships and encouraging open discussions between teens and the community." By working with the community and the schools in Prince William, DJCF hopes to reach as many teenagers as possible to prevent as many deaths by suicide as possible. With the belief that the community and schools play a vital role in helping kids who are suffering, the DJCF provides support and educational events for kids as well as for those left behind.
"On a weekly basis, I am contacted by either individuals who need to talk because they are struggling with their feelings or by parents who need advice on what to do with their child who is suffering," Fleming said. Through a closed online Facebook support group, DJCF is able to provide a listening ear to those in need at any time of the day or night. Separate from the DJCF Facebook page, the online support group is "a very active group and I have seen many times how much the group comes together to help anyone who is having a rough time. It's so amazing to see
complete strangers offer so much support to people they don't know," Fleming said.
Acutely aware of the grief the people left behind experience, DJCF also offers a support group for them on a monthly basis. The Life After Loss Support Group "was created to bring suicide loss survivors together in a non-judgmental, relaxed setting to show support for each other and help each other cope with our loss," according to the website. Fleming facilitates the group herself and receives support from people who attend. Attendees are from all over Northern Virginia, and anyone who is a suicide loss survivor is welcome. Held the last Wednesday of every month in Manassas, the group provides solace and support to those suffering with loss.
Awareness Through Action
Linda Diaz, CEO of Lauryn's Law, is well aware of the grief Fleming goes through every day because she lost her daughter, Lauryn Santiago, to suicide on February 16, 2013. Like Fleming, Diaz is a staunch advocate for suicide prevention and mental health awareness. "Society has always created shame and judgment on persons lost to suicide, and spreading awareness on prevention is a constant uphill battle," said Diaz. "Creating the David J.
Cobb Foundation is the most selfless act in support of community awareness. Educating families, schools and communities on the signs will absolutely help create a better tomorrow."
Fleming and her team have met with members of the Prince William County School Board as well as school administrators to share ideas for school programs that could provide support to teens and are hopeful progress can be made in getting information and help available in schools. However, creating new programs takes money and support from the schools and community. DJCF works diligently toward building relationships with community leaders, school administrators and local legislators to raise funding. "We are still working to get our name in the community by attending as many nonprofit events as possible and meeting other community leaders," said Fleming.
"We are developing relationships with Why Inc., PWC Schools, BOCS, PWEA and ACTS."
In 2018, DJCF offered a $1,000 scholarship to one graduate of Osbourn Park High School who plans to pursue a degree in the medical field. Osbourn High School was the school David attended before his death. "It is our hope this year to raise enough to offer two $1,000 scholarships, and we plan to open it up to all of Prince William County, Manassas City and Manassas Park. Mental illnesses can present themselves in a variety of medical situations, so we are sponsoring the scholarship to any/all medical fields and interested in supporting someone who will keep an eye out for signs of mental illness while providing any medical service," Fleming said.
DJCF also has a partnership with a California-based nonprofit called JJ's Hello Foundation that produces "Can You Hear Me?" cards. The card, carried by anyone, can be given to someone when a person is in need of help. It contains vital information, including phone numbers, on how to help people who are hurting. JJ's Hello Foundation was founded by Josh and Michelle Anderson after they lost their 12-year-old son to suicide in 2016. Sharing a common bond, both organizations have partnered together to fight to end suicide. Currently, the cards can be obtained at any event where DJCF has a table, or anyone can contact the foundation for cards. "It is my goal to get these into every school, and I'm working with PWC school administration on this," Fleming said.
Forging Ahead with Change
In June 2017, Fleming and DJCF were instrumental in getting the Regulations Governing Licensure signed into state law. This law requires school counselors to be trained to recognize mental health issues, including depression, suicide and distress. Sponsored by Sen. Jeremy McPike of Dale City and Manassas, the law was inspired by David J. Cobb. He had spoken to a school counselor prior to his suicide, who did not recognize the extent of his problem.
The team at DJCF continues to work diligently to shine a light on mental illness and suicide. "I, like all the members of the foundation, am certified in safeTALK and ASSIST training and am here to help anyone in crisis that needs a lifeline," said Erica Plunkett, vice president of DJCF. "There is no shame in asking for help. Actually it is quite the opposite; it takes a strong person to ask for help. There should always be someone there waiting to do just that. That someone is me. That someone is you. That someone is us."
Information about the organization, as well as how you can donate, can be found at djcfoundation.org. You can also
follow DJCF and learn about fundraising events on Facebook and Twitter (@djcfoundation17). Click here to read Kimberly Fleming's article, "A Mother's Love: David J. Cobb."
Olivia Overman (ooverman@princewilliamliving.com) is a freelance writer for both online and print organizations. She earned an M.A. in journalism and public affairs from American University, Washington, D.C.