By Gianna Jirak
October has arrived, and stores are packed to the brim with pumpkins, skeletons, and candy corn. Another way to get into the spooky spirit of Halloween would be to attend Charles J. Colgan High School's "Sweeney Todd: The Demon Barber of Fleet Street."
The Show
"Sweeney Todd" is the first fall musical Colgan has ever put on. Director and theatre teacher Lanny Warkentien called the Stephen Sondheim work "the great musical of the 20th century."
The show follows the title character, Sweeney Todd, as he returns to London after being falsely imprisoned for a crime he did not commit. Todd proceeds to seek murderous revenge on the judge who imprisoned him, accompanied by his neighbor and failing meat pie shop owner, Mrs. Lovett.
Auditions and Rehearsals
Auditions for Colgan's production of the show took place at the very end of the school year, and rehearsals began on the very first day of school, leaving them with just about two months to rehearse. The show is double-casted, meaning that there are two casts who perform on different nights, but with the same professional quality.
They practice on a daily basis, which may leave you wondering how the lead actors manage their schoolwork. Senior Kimberlie Pagan, who plays Mrs. Lovett, said, "[Rehearsal is] the only thing I look forward to at school. It's a place where you can forget everything that's going on in your head."
The Cast
"Sweeney Todd" isn't a musical often performed in high schools. In addition to the murder aspect of the production, there's also a rather difficult music score. Warkentien has faith in his cast, saying "[Sweeney Todd] is considered to be the greatest musical ever written, and the most challenging. That makes it the perfect show for Colgan, because we should be the school that can handle it."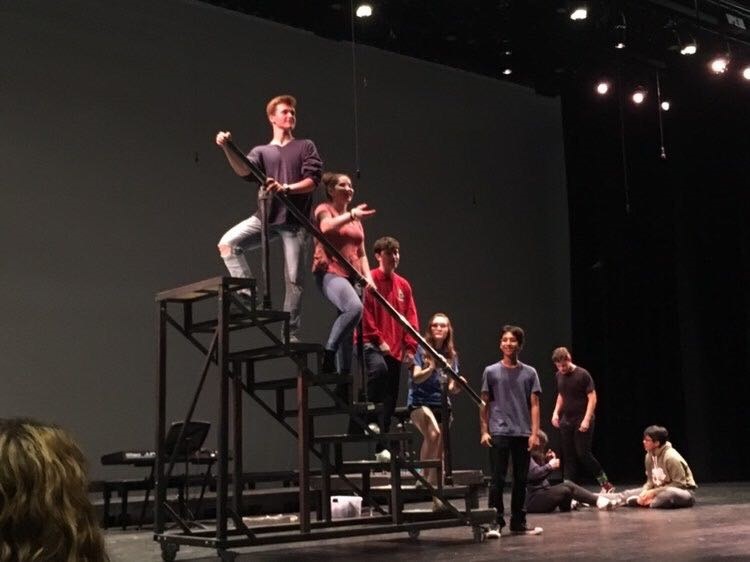 And while the show's killer leads can handle it, the ensemble is also a crucial part of the show.
Junior and ensemble member Moriah Groff said, "The ensemble acts as storytellers, as well as being integrated into the story. It's crucial that we bring energy and character to the stage while also performing this ridiculous score. I believe we do a great job bringing the show to life."
This show is far from what you'd get from a normal high school theater department, which makes the production all the more interesting to see.
"Not an experience that you get in high schools very much. You don't go to a high school show and expect dead bodies on the stage at the end of the show," said senior Abbie Blair, who plays Johanna in the production.
So, if you're interested in a bone-chilling, spine tingling, production that will get you into the Halloween spirit, the show will be performed on Oct. 17 and 18 at 7:00 p.m., and Oct. 19 at 2:00 and 7:00 p.m., with tickets on sale for $15.00.
Gianna Jirak is a contributing writer to Prince William Living.