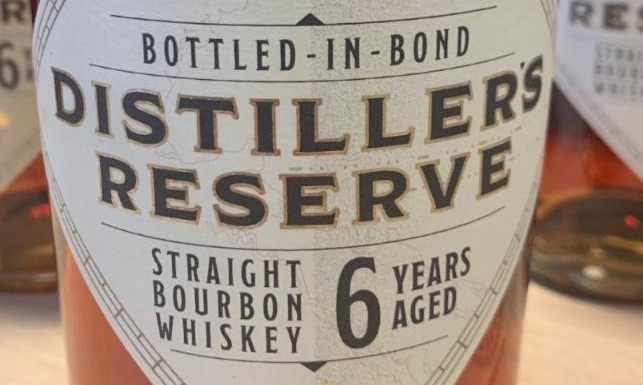 Provided by KO Distilling
Sales will open up for Distiller's Reserve BiB 6 Year on Friday, Sept. 29. Bottles will be first-come-first-served and only while supplies last.
Distiller's Reserve BiB Bourbon 6 Year would normally retail for $79.99. However, it will be 20% off during the month of September, costing only $63.99/bottle.
Tasting Notes
Distiller's Reserve Bourbon 6 Year begins with dark cherry, warm vanilla, caramel, and rich English toffee. Subtle notes of ginger and clove come together, reminiscent of spice cake, with a lingering chocolate dipped cherry finish.
Last Call for Bottle Sale Event
Saturday, Sept. 30 is the "Last Call for 20% Off" event. Make sure to stock up for the holiday season before the sale ends.
Enjoy live music by Zac Quintana from 1 to 5 p.m.