YOPW Benefit Concert
December 21, 2019 @ 2:30 pm

-

5:00 pm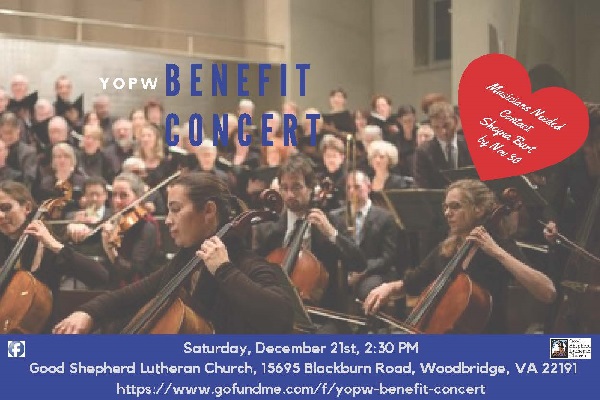 For decades, the Youth Orchestras of Prince William have touched the lives of thousands through the joy of music education and performance.

And it's in trouble. But with your help, we can save it. We must save it.

The Youth Orchestras of Prince William is looking for musicians of all ages and levels to join us for a benefit concert. Solo and chamber ensembles are encouraged, and a range of repertoire will be accepted. Simply submit your name(s) and repertoire selection to Anna Mach (atmach@iu.edu) by Nov. 30.

Please, as you are able, consider donating to the event through this Go Fund Me, and by spreading the word. The goal is to have 26 students on a full-tuition scholarship this season; 26 more students who will discover the world of music making this year, and this will only be possible with your help.