Provided by Fauquier Community Theatre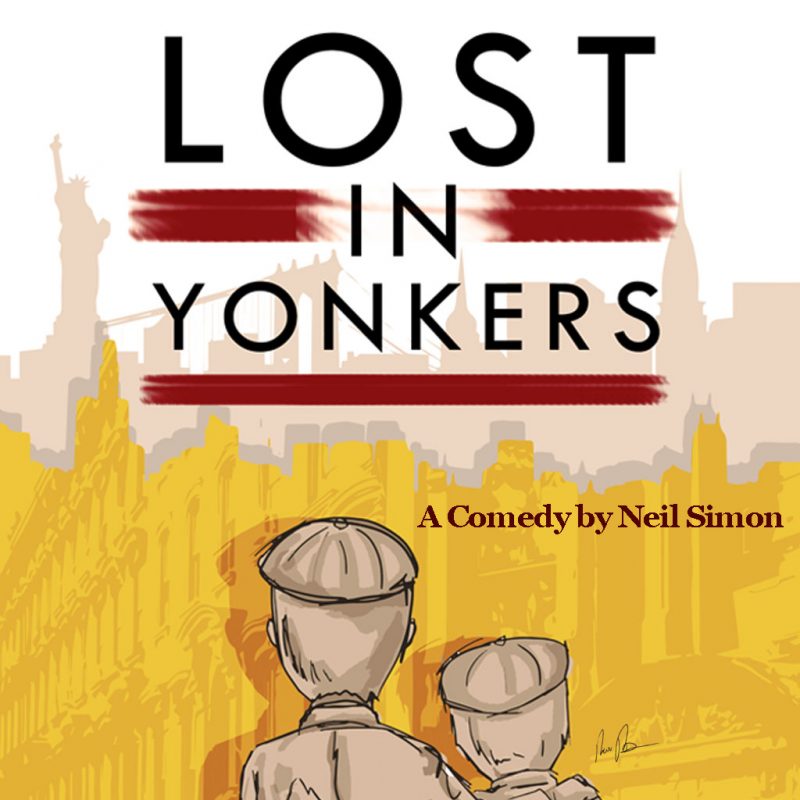 The Fauquier Community Theatre announces auditions for its production of Neil Simon's Lost in Yonkers. Auditions will be held on Friday, Aug. 2 (7:00-10:00 p. m.) and Saturday, Aug. 3 (1:00-4:00 p. m.). Callbacks are on on Sunday, Aug. 4 at 1:00 p. m. Auditions will take place at the Hope Theater (Hope Christian Fellowship).
Please visit our website for details about audition requirements, the list of character descriptions, and the link to the online audition submission form.
Lost in Yonkers is one of Neil Simon's classic comedy/dramas. Directed by Don Bachmann (who also directed Greater Tuna and Steel Magnolias), the show takes place in the 1940s. It follows the story of two boys sent to live with their no-nonsense grandmother and absent-minded aunt. The show is being produced by Dawn Fansler and stage-mananged by Susan Larsen.
Performances will be held at the Theatre at Vint Hill, 4225 Aiken Drive, Warrenton, on Fridays and Saturdays, Oct. 4, 5, 11, 12, 18 and 19 at 7:30 p. m.; and Sundays, Oct 6, 13 and 20 at 2:00 p. m. Order tickets today at fctstage.org.