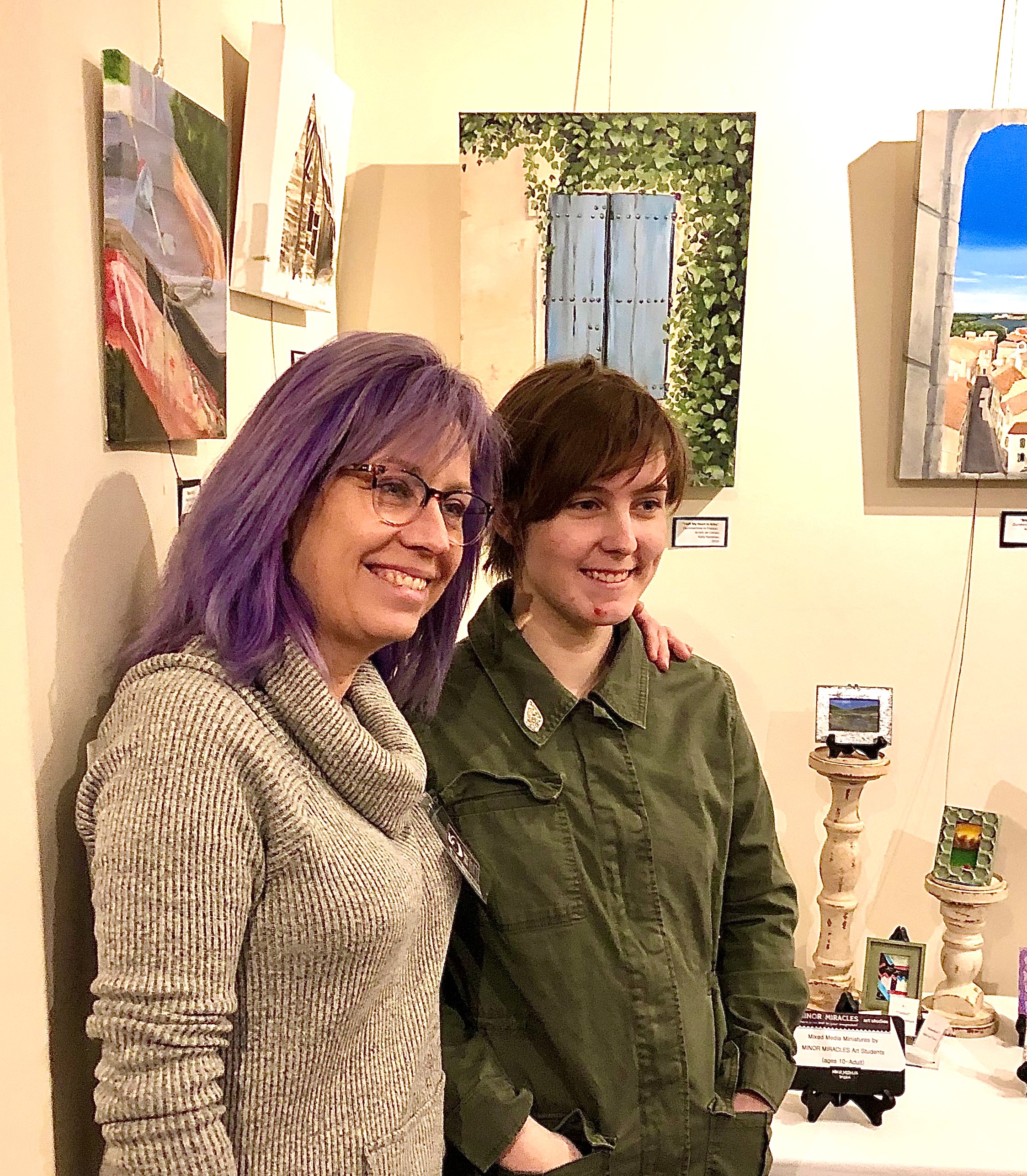 Provided by McCall Studio Gallery
Happy Valentine's week to all! February is a month of Valentines and Love.
During February, #McCall Studio, a Visual Communications brand creative and marketing firm, planned two events filled with the arts. Both were hosted at #McCall Gallery for our community.
First Friday on Feb. 7 was the City Souper Bowl Event. McCall Gallery hosted #WeinegarsSweetsandTreats delicious tomato basil soup and a poetry reading debut by the 2016-2018 Prince William County Poet Laureate, Kathy Smaltz. We also had live music by local flutist duet Steve Thompson and KathyLee Weaver. Thompson and Weaver have played at the gallery for many years. McCall hosts and promotes diverse artist musicians at her gallery.
McCall Gallery also featured local artist Kelly Haneklau. She was our guest speaker at this event and our Valentine's Event. Kelly talked about her paintings and photos in the show. She also showcased her students' art debut of small paintings in this gallery exhibit. One student artist, Payton Bauer, will be pursuing a career in art at art school soon.
Our #3rdAnnualValentinesEvent was on Saturday, Feb. 15. This red carpet event showcased the #FEBARTSHOW of diverse local art and students' art. Local guitarist Scott Schwertfeger made his McCall Studio Gallery debut. His music has been part of Conan O'Brien's shows.
Gallery Guest Speaker and Local Craft Artist Sheila Bremi spoke about her handcrafted Valentine's Art Cards and Chocolate Bars. She engaged guests with her story of how card making is the social event for many to meet new people.
Our next event is a diverse art card making class on Saturday, Feb. 29, from 1:00 to 3:30 p.m. RSVP on Facebook. The #FEBARTSHOW will continue during the month of February. Much of the diverse local and student art is for sale!