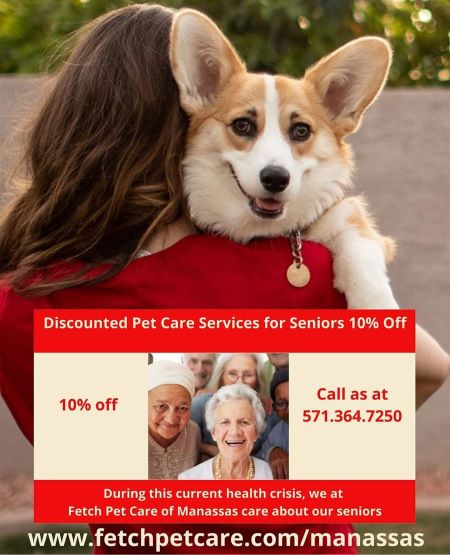 Provided by Fetch Pet Care of Manassas
Fetch Pet Care has been offering a 10% discount to essential workers. Now, they're offering that same discount for pet care services to senior citizens. The company is aware of their vulnerability and wants to help keep them safe.
For example, Mrs. S. has been a client for two years and lives alone in western Prince William. Fetch Pet Care's sitters have always done extra little things for her. Recently, they've been running errands (not pet related) and grocery shopping. Her main sitter brings flowers once a week to cheer her up. Mrs. S. is not charged for these extra services.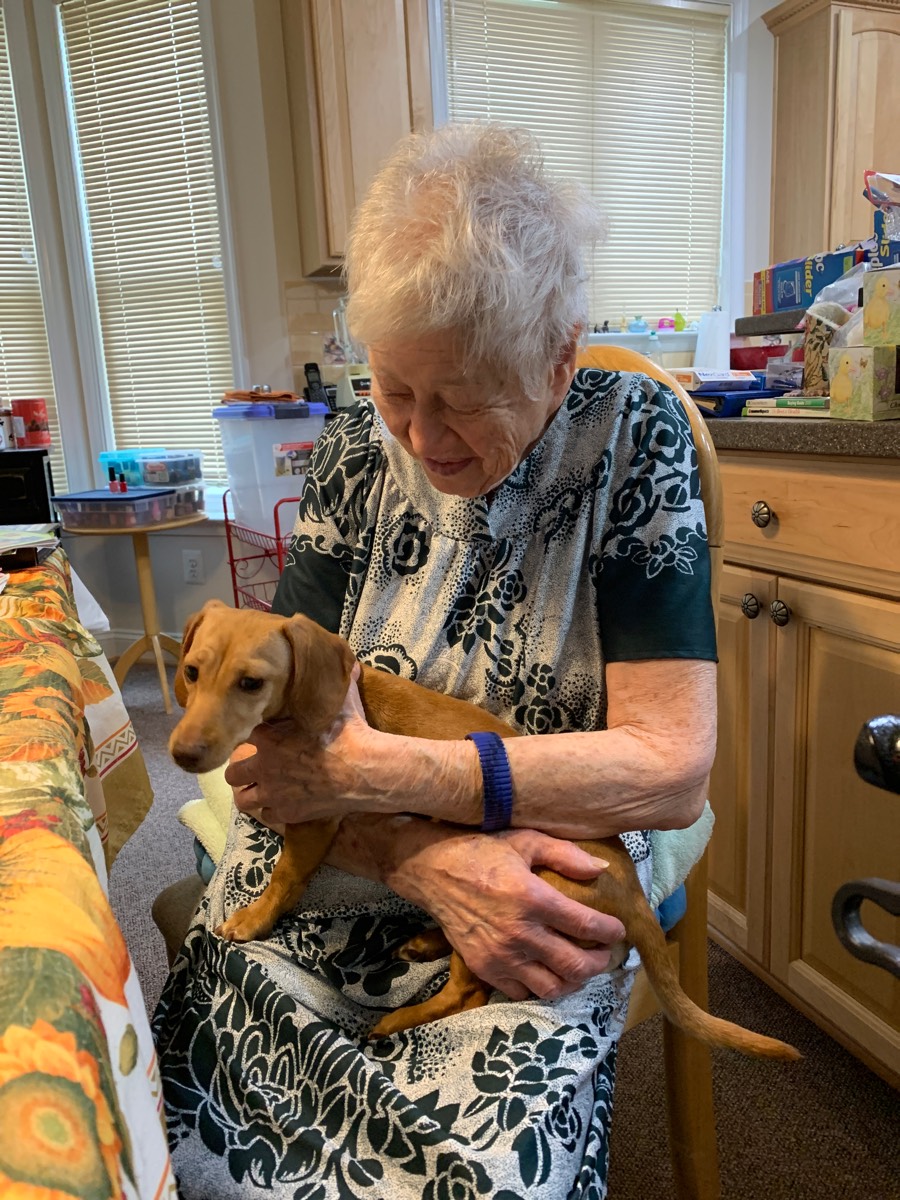 A few weeks ago, two of our sitters found Mrs. S. on the floor. She had fallen due to a malfunction of her walker. Mrs. S. did not have a Life Alert and had been on the floor for almost two hours. Her sitters helped her up, tended to her minor wounds, and later fixed her walker.
Fetch! Pet Care is a nationwide pet care franchise. The Manassas office is owned by Michael Ochs, a
professional with over 25 years of military experience. Fetch Pet Care is insured and bonded; sitters are employees, not contractors. Call 571-364-7250 or visit fetchpetcare.com/manassas/ for more information.