By Emma Young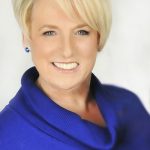 "God told me to write this book," Cathy Alves Davis, inspirational speaker and life coach, stated in the introduction to Myrcles: A Story of Miracles, Hope and Inspiration, her highly-rated book available on Amazon.com. Davis was residing in Northern Virginia in 1998 when she "was given a deadly diagnosis," she
said. Davis had aggressive stage III breast cancer. She stayed positive yet "sobbed" and "implored God to heal me and sustain my life," she wrote, asking him to allow her to see her children graduate from high school.
While undergoing a CT scan she continued in prayer and "a miracle happened," Davis stated.
I knew unquestionably that I was in the presence of the Divine. He spoke my name and I listened as time and space stood still. A knowing poured over me and in a flash of certainty, I knew I would be fine. God continued His communication, "You will go on this journey, and at the journey's end you will write a book to give hope and inspiration to countless other women who will follow in your footsteps." (Davis, 2014, p. 78)
Davis would soon find herself forced from her job, facing bankruptcy and losing a longtime close friend, all while fighting for her life. Yet from that moment, Davis' conviction never wavered: she would be healed, and she would write about it.
"I knew right there and then, I was going to have my miracle," she wrote in Myrcles. She was eventually declared cancer free and self-published her story, describing that time of miracles and healing while facing enormous obstacles.
"Everything I endured through those years of trials and tribulations I shared honestly in my book," Davis said in a recent interview.
Perhaps writing that raw truthfulness of losing a friend and employment and struggling financially, while desperately hoping to overcome a deadly disease, is the reason the prediction that other women would find hope and inspiration in her story came true, as well.
In 2016, Joanne Wunderly, a Historic Downtown Manassas storeowner, faced "the worst six weeks of my life," she said, as her husband struggled with, and eventually succumbed to, a life-threatening brain bleed. She read the book while sitting in the hospital at her husband's side. The book inspired her to never give up hope, despite eventually losing her husband. "I think anyone who is going through a struggle of any kind  would be encouraged and inspired by this book," she stated.
"It is truly a story of hope, inspiration and miracles," said Michele Linaburg of Winchester. She purchased Myrcles at a book club signing when she was in a self-described "very dark place … feeling down and hopeless." Davis' book uplifted Linaburg and has had a lifelong positive impact on her.
"There are two things from Cathy's book that I will never forget as long as I live and share with my daughter when she's facing difficult times. Number one: 'Go to God.' Number two: 'Stay in the day,'" said Linaburg.
She recommends the book to anyone facing adversity and needing faith and says they'll get through it.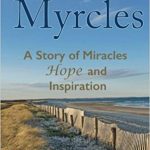 Myrcles has also helped women face a cancer diagnosis, and in at least one case, helped a woman obtain an earlier and potentially life-saving diagnosis. Davis described briefly seeing a grey discoloration on her breast that prompted a doctor's visit prior to diagnosis. Karen Ford of Burke was trying on swimsuits two weeks after reading the book and noticed a discoloration as well.
"I would have ignored it but remembered reading in [Myrcles that Davis] also had a discoloration. I went for a mammogram that next week and was diagnosed with breast cancer," Ford said. She found Myrcles to be informative and inspiring.
Published in 2014 and garnering a 4.9 rating out of 5-stars review on Amazon, the book is available for less than $15.
"The writing of my book was a large part of my healing process," Davis stated. "Once the book was  published, I transitioned from the healing of my body, mind and spirit to an advocate for all those searching for hope and inspiration," Davis stated.
Now Davis travels often, speaking at conferences, book clubs, faith-based organizations, fundraisers and other forums to share her book and the message of hope within it. Here in Prince William, you can purchase signed copies of Myrcles at an upcoming event. On Friday, Oct. 4, Davis will be at The Things I Love in Historic Manassas for a Myrcles book signing from 6-9 p.m. and on Saturday, Oct. 19, she'll be at First United Presbyterian Church in Dale City for a 6 p.m. Myrcles book signing and 7 p.m. speech. On Saturday, Nov. 16, you can also purchase Myrcles at the Montclair Community Library's Home, Health and Beauty Fair. Davis will be on hand to personally sign copies.
Emma Young is a freelance writer living in Montclair.