By Jane Fullerton Lemons
When we look up in the night sky this July Fourth, watching the bombs bursting in air, we could thank John Adams for ensuring Americans would celebrate their independence by illuminating spectacular displays of fireworks.
The Founding Fathers were foresighted in much of what they did – declaring independence, writing a constitution and establishing a democracy. Add to that list the foresight of recommending how subsequent generations should commemorate those achievements.
It all started with a letter from John Adams.
"He talks about how he envisions that legacy," explained Sara Martin, editor in chief of the Adams Papers editorial project at the Massachusetts Historical Society. "And that's what he gets right. That's what's so prescient about it."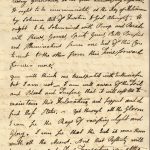 On July 3, 1776, Adams wrote to his wife, Abigail Adams, recounting how the Continental Congress had passed the resolution calling for independence on July 2:
"I am apt to believe that it will be celebrated, by succeeding Generations, as the great anniversary Festival. It ought to be commemorated, as the Day of Deliverance by solemn Acts of Devotion to God Almighty. It ought to be solemnized with Pomp and Parade, with (Shows), Games, Sports, Guns, Bells, Bonfires and
Illuminations from one End of this Continent to the other from this Time forward forever more."
When Adams mentioned illuminations, he was talking about fireworks.
There was, however, one thing Adams didn't predict correctly: the date that would be celebrated as "the most memorable Epocha, in the History of America." He thought it would be July 2, the day Congress voted to sever ties with Great Britain. Instead, we honor the date Congress adopted the Declaration of Independence: July 4, 1776.
"He got everything else right," Martin said. "Many of the ways that we celebrate Independence Day now are what he was talking about in terms of having fireworks and parades and all the pomp and circumstance. He really captures it. He lays out a celebration that is very familiar to Americans regardless of generation."
The letters of Adams – a statesman and diplomat who would go on to serve as the new nation's first vice president and its second president – are among the historical documents accessible online at the Massachusetts Historical Society website at masshist.org.
Those papers and other records illustrate that fireworks were not unusual in early America, Martin said. Adams mentioned them in his diary as early as 1766, they're referenced in the correspondence of Benjamin Franklin, and George Washington's account books indicate he paid to attend fireworks displays.
Adams' prediction came true a year after he wrote it, on the first Independence Day celebration, when fireworks were used on July 4, 1777, said Julie Heckman, executive director of the American Pyrotechnics Association.
"When you think of the Fourth of July here in the United States, it is all about our pride and patriotism," said Heckman. "What's so special is that this is the one holiday a year that we all come together as a community to celebrate what's great about our country."
A Billion Dollar Industry
The history of fireworks dates back to 200 BC, but it has evolved greatly since then:
The Chinese invented fireworks, but it was the Italians in the 1830s who created the aerial shells with the "big beautiful bursts" seen in contemporary fireworks shows, Heckman said. When those Italians immigrated to the United States, they brought their pyrotechnic skills with them, helping to found a new industry built on family-run businesses.
The Founding Fathers weren't the only early Americans who loved a good fireworks display. Legend holds that John Smith fired them off in Jamestown in 1608. By 1731, records show that firecracker-related pranks had become such a public nuisance that officials banned the "mischievous use of
pyrotechnics" in Rhode Island.
Despite the split from Great Britain, Americans and Britons share a love of fireworks, and that goes for the royals, too. Henry VII used them on his wedding day in 1486, while James II's "royal firemaster" created such a dazzling display for the king's coronation that he received a knighthood in 1685.
To celebrate the U.S. bicentennial in 1976, Americans fired off 29 million pounds of fireworks, Heckman said. We topped that to usher in the new millennium in 2000 with 152 million pounds of fireworks. And for the most recent July 4 tally, in 2017, we exploded 254.4 million pounds of colorful firepower, in both professional shows and backyard displays.
That means fireworks are big business. The industry generates just over $1 billion in revenue, Heckman said. The biggest chunk of that – $885 million – comes from backyard fireworks, with professional displays adding $353 million.'
Best Places to Watch Fireworks
Now that you know all about fireworks, you need to decide where to watch them. Here are just some of the best spots for viewing the pyrotechnics:
Old Town Manassas
This year marks the 17th anniversary of the Celebrate America event in Manassas, featuring one of the largest fireworks displays in Northern Virginia.
"With easy access to downtown and plenty of space for viewers, you'll be happy you chose to Celebrate America in Manassas this year," said David Rhodes, event coordinator for Historic Manassas Inc., which sponsors the annual gathering along with the City of Manassas.
Festivities take place throughout the downtown area surrounding the train station. Activities begin at 3 p.m., with food concessions and specialty vendors starting at 4 p.m.
Community contests will be located at the Harris Pavilion, including bicycle decorating, bubblegum blowing and watermelon eating. In addition, there will be a photo contest.
For the third year, Historic Manassas will be hosting the Celebrate America Rooftop Party on the upper levels of the Manassas parking garage, including a rooftop bar and catered buffet. For more information and to purchase tickets, go to visitmanassas.org/event/celebrate-america-2.
The fireworks display will be begin at dark, about 9:15 p.m., on the Manassas Museum lawn. Organizers recommend arriving early to secure a location and bringing lawn chairs and blankets for seating. Coolers are allowed.
The event draws thousands of spectators every year, so plan ahead for parking. The downtown parking garage will not be open. Handicapped parking will be available in the parking lot behind the 7-11 on Grant Avenue. General parking will be available at the lot across from Baldwin Elementary School on Prince William Street as well as at Metz Middle School on Wellington Road.
For more information, including updates on weather conditions and road closures, check visitmanassas.org or the Historic Manassas Facebook page.
Celebrate America is an important annual event for Manassas, Rhodes said: "Towns and cities all across America display their patriotism as they celebrate the birth of our nation. It's no different here, where we've been celebrating as a community for the past 17 years."
Signal Hill Park
In Manassas Park, residents have been gathering to watch fireworks since 1975, a tradition that will continue this year at Signal Hill Park.
"The atmosphere is very family friendly," said Tony Thomas, recreation services supervisor for the Manassas Park Department of Parks and Recreation. "We encourage people to have picnics with their families and enjoy the amenities of the park."
Signal Hill Park has a playground, basketball courts and cornhole boards. Food trucks will be available throughout the day, offering festival style fare as well as ice cream and other desserts.
No glass bottles, alcohol, fireworks, sparklers, drones or pressure cookers will be allowed into the park.
Fireworks begin at dusk, usually about 9:15 p.m., and will last about 25 minutes. This year, there will be two powerful barrages, one in the middle of the show as well as at the end. "Essentially, our spectators will be seeing two grand finales," Thomas said.
Free parking will be available at the nearby Manassas Park VRE lot, with shuttle service to the corner of Manassas Drive and Signal Hill Road. Limited paid parking spots will be available beginning at 4 p.m. across from the park. No vehicles will be allowed inside the park.
"Many generations of families have watched fireworks at Signal Hill year after year," Thomas said, "because there is something special and unique about spending time with family and friends and watching fireworks in your community."
Signal Hill Park is located at 9300 Signal View Drive in Manassas Park. For more information, go to
manassasparkcommunitycenter.com/Events/fourth-ofjuly-2.
Great Meadow
Head west on I-66 to Virginia's hunt country for the July 4 celebration at Great Meadow, culminating with one of the biggest fireworks shows in the area.
Gates open at 4 p.m. for the annual event that attracts carloads of spectators. The show begins with 92.5 WINC FM broadcasting live from the Stewards Stand and continues with demonstrations on the racecourse. The U.S. Polo Association will present an exhibition, and there will be high-powered rocketry displays from interscholastic engineers.
Attendees can pack picnics and drinks. There also will be food and product vendors, including craft beer from Old Bust Head Brewing Co. Activities will include a rock climbing wall, inflatable obstacle course, bounce houses and laser tag. There also will be pony rides for an additional fee. The crowd also will
be able to participate in a giant tug-o-war and cool down in the mist from the rain machine.
When the sun sets, the racecourse will be illuminated by the fireworks show that's set to music. "Great Meadow's size allows for multiple fireworks firing positions across the field, making the show different from any other location," said Kira Topeka, marketing director for Great Meadow Foundation.
The 380-acre field events center and steeplechase course is located in The Plains. For more information and to purchase tickets go to greatmeadow.org/independence-daycelebration. Ticket prices start at $35 in advance, available online or at Wegmans, and $40 at the gate.
Potomac Nationals Stadium
For those who want to combine two all-American pastimes, there will be fireworks after the Potomac National take on the Wilmington Blue Rocks (Kansas City Royals). Gates open at 5
p.m., with the first pitch at 6:35 p.m.
G. Richard Pfitzner Stadium is located at 7 County Complex Court in Woodbridge. For ticket information, go to milb.com/potomac.
Mount Vernon
George Washington was known to enjoy fireworks during his era, and visitors to his home of Mount Vernon can watch daytime fireworks over the Potomac River on July 4. Special activities planned for the day include military re-enactments with cannons, a wreath-laying ceremony, a performance by the National Concert Band and a swearing-in ceremony for new citizens.
For tickets and additional information about the event, which runs from 8 a.m. to 5 p.m., go to mountvernon.org.
Washington, D.C.
For those who want to venture into the nation's capital for its biggest holiday, the National Parks Service offers a full slate of activities to mark Independence Day.
The National Independence Day Parade steps off at 11:45 a.m., following a route along Constitution Avenue beginning at 7th Street and ending at 17th Street. It will feature bands, floats, giant balloons, equestrian units, drill teams, fife and drum corps and military units. For more information, go to july4thparade.com.
That's followed by the Capitol Fourth festivities, which will be broadcast live on PBS from the West Lawn of the U.S. Capitol. The concert begins at 8 p.m. and concludes with a massive fireworks display over the National Monument, which is scheduled to coincide with the concert from 9:09 to 9:27 p.m. For more information, go to pbs.org/a-capitol-fourth.
In addition, special activities will take place at Frederick Douglass's Cedar Hill estate in Anacostia as well as Fort Washington Park. For more information on all the events, plus viewing tips and prohibited items, got to nps.gov/subjects/nationalmall4th.
DIY Fireworks Safety Tips
For those who choose to use fireworks at home, officials emphasize the importance of taking safety precautions. That begins with purchasing fireworks only from a stand approved by the Prince William County Fire Marshal's Office, which also provides a list of which fireworks can be legally used.
Information on safely purchasing and handling fireworks, along with the list of approved fireworks, can be found at pwcgov.org/government/dept/FR/fmo/Pages/PermissibleFireworks.aspx.
It's important to read and follow the instructions for using fireworks because many accidents are caused by misuse, Heckman said. That's why a sober, responsible adult should be in charge. Children should not handle fireworks, including sparklers, which can reach 1800 degrees Fahrenheit.
The American Pyrotechnics Association also offers safety information at celebratesafely.org/safety-tips.
"More and more Americans are celebrating their independence with backyard fireworks," Heckman said. "If they follow all those tips, they should have a great Fourth of July."