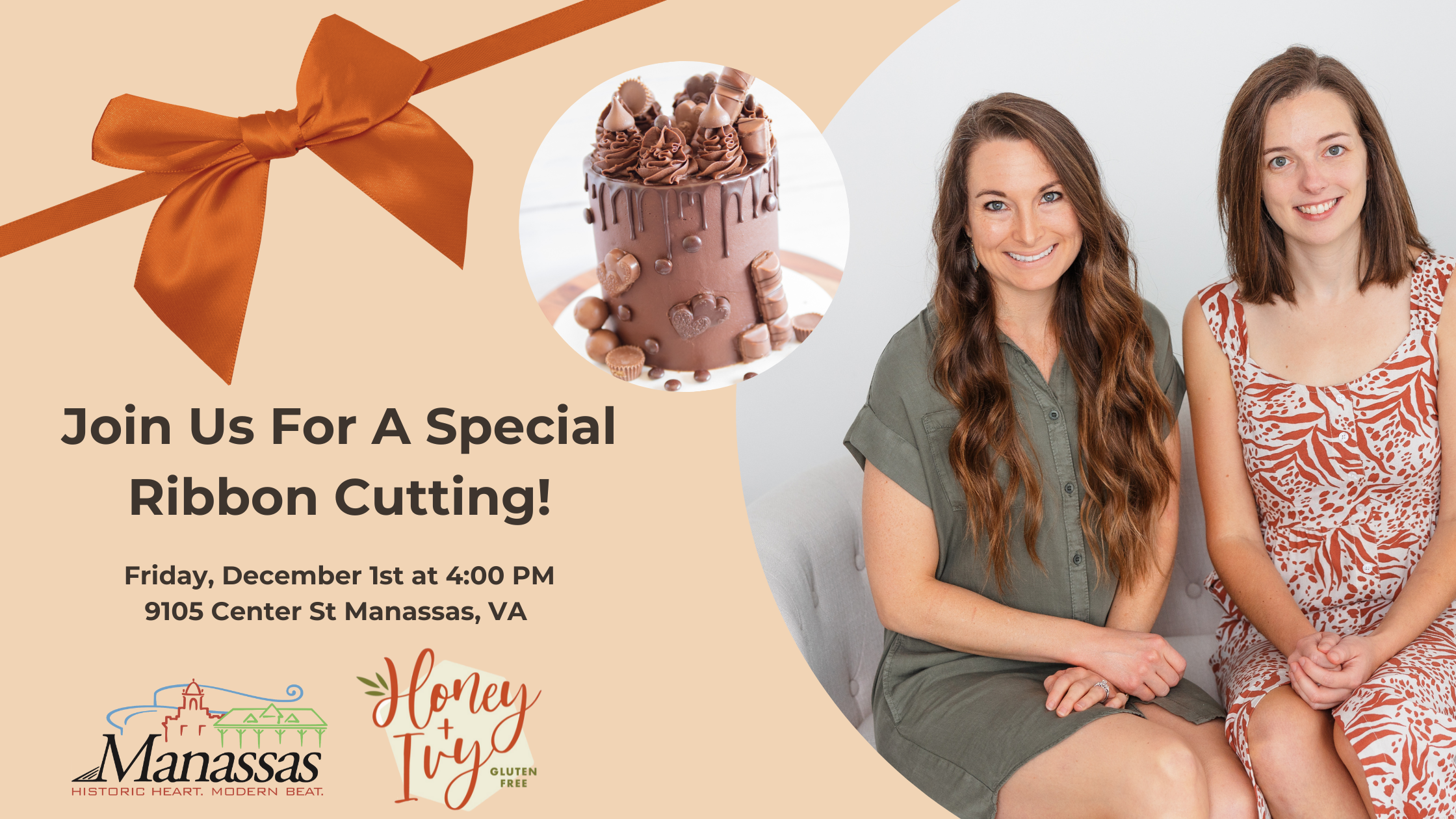 Provided by Honey and Ivy
A Prince William County farmers market favorite opens their doors in Old Town Manassas just in time for the holidays. Honey and Ivy Gluten Free began selling at the Manassas Farmers Market last season. They have grown to attend three weekly markets and now a shop in Old Town. Honey and Ivy is the first dedicated gluten free establishment in the greater Prince William area.
In April 2022, Emily Hamby started her venture of baking and selling cookies, cinnamon rolls, and other tasty treats at the local Manassas Farmers market after she had recently moved to the area and wasn't able to find any safe gluten free options. When she saw the high demand for quality gluten free baked goods in Manassas, she decided to expand her reach and added the Haymarket Farmers Market weekly to her list of growing customers.
The demand continued to grow as Honey and Ivy introduced new items, and requests that are hard to find within the gluten free community. All of the menu items are gluten free, and many are vegan as well. To keep up with the growing customer base, Emily partnered with Morgan Ulisse to manage the cakes, cookies, and custom orders. The duo spent this past season working to grow the business, adding on the weekly Clifton Farmers Market in addition to their Manassas and Haymarket base.
Honey and Ivy's new Center Street location is in the heart of Old Town Manassas. It is within walking distance to the train station, the Manassas Museum, Harris Pavilion, boutiques, and restaurants.
The bakery offers a wide range of baked goods as well as coffee, houseplants, local artists, and so much more!
Ribbon Cutting
A ribbon cutting will be held at 9105 Center Street on Friday, Dec. 1 at 4 p.m. to welcome Honey and Ivy as the newest business in Old Town Manassas.
Other events in Old Town Manassas that day include:
Cake and Hot Chocolate: Free cake and hot chocolate from Honey and Ivy!
City of Manassas Tree Lighting:

Santa arrives at the Manassas Railroad Depot on the VRE shortly after 6 p.m. He will head over to the museum lawn to light the tree.

Local Business Marketplace, and live music

, ensuring fun for all age groups. Many of the shops in Old Town Manassas will be open late for your holiday shopping.

Ice Rink: The ice-skating rink at Harris Pavilion will be open, weather permitting.

About Honey and Ivy 
Honey and Ivy is more than a bakery — it's a gluten free haven and a retail delight. Their mission is to bake with love, share smiles, and create a space where breaking bread means building a community.