Interesting products to come to our Test Kitchen
Whiskee Straw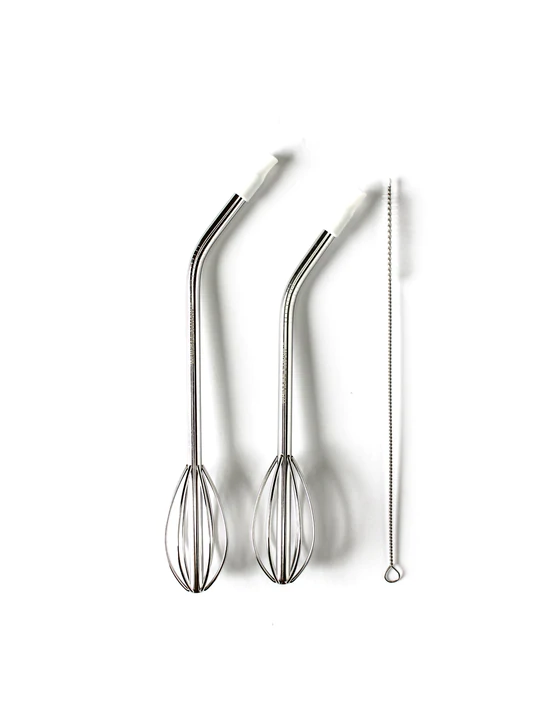 Before we saw the spelling of this product, some of our folks got a little TOO excited about the name.  In today's world where reusable straws are in demand, this straw has a different and useful spin on things. As the name implies, it's a metal straw with a whisk attached to the end and we found a bunch of uses for it.
Among several things we tried were cold coffee, chocolate milk powdered drinks, protein shakes, and mixed drinks. The main advantage we could see from this product is that drinks that separate or don't fully dissolve before you can finish them, can be remixed. Perfect for slow drinkers or people who have to drink fiber drinks that don't always blend so well. Kids can use it too-to make their chocolate milk, and no mess because they aren't pulling a spoon out of the glass.
Overall, a great product if you already use straws or need a way to blend your drinks. Or if you drink mixed Whiskey drinks (you know who you are!)  whiskeestraw.com/ or find it on Amazon.
True Primal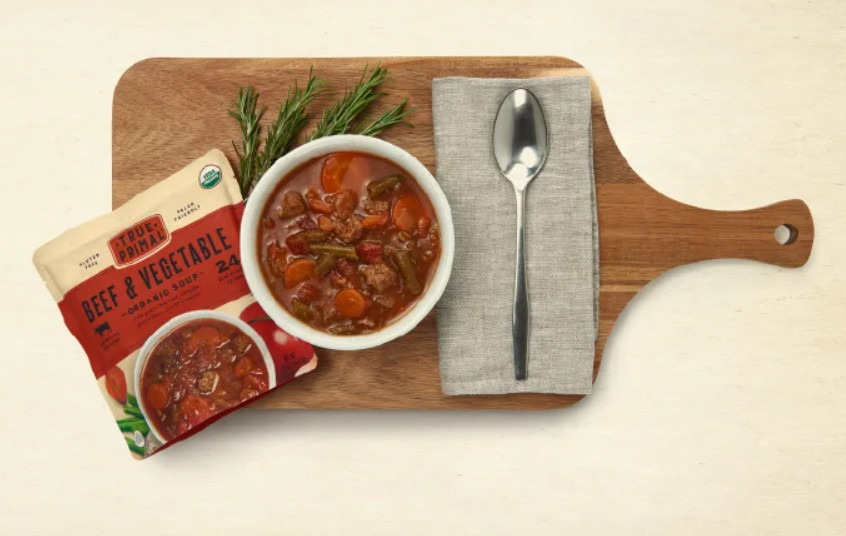 Soup in a pouch. When we first saw this – someone said, "It looks like an MRE" (ready to eat meal, shelf-stable foods used by the military, not particularly known for culinary prowess.) While indeed, True Primals pouched soups ARE shelf-stable, they are also filled with high-quality, flavorful ingredients. High-quality beef and chicken, all of their soups are gluten-free, entirely grain-free, and paleo-friendly. Great for people with allergies. These pouches are easy to transport, making them great to take to the office, and easy to microwave. If you join their newsletter list, you can get 15% off your first order.  trueprimal.com/