By Gianna Jirak
Let's face it. Along with many other areas of life, the pandemic has changed the way many people exercise. With the closure of gyms earlier this year, and many limitations still in place, the way you get your daily sweat in may have shifted or even become more challenging.
And if you've been concerned with the "quarantine 15," (those extra 15 pounds gained from the inactivity and poor eating habits that accompany staying home and Netflix bingeing), you're not alone. According to an article from the Miami Herald, 64% of respondents in a survey of 2,000 people said they are "starting to
feel unhealthy because of their lack of exercise and poor eating choices," and half of the respondents claim that they gave up on their "summer body goals."
If you're ready to jump back into activity or revive healthy habits like meditation, you're in luck. Anytime is a perfect time to start a new exercise or wellness routine, and Prince William County has created a way to do so while aiding small business owners economically affected by the pandemic.
#PrinceWilliamStrong is an initiative created by the Prince William County Government to help local health and wellness centers promote their online classes, as well as encourage citizens to get up and get moving. Visitpwc.com/princewilliamstrong/virtual-wellness-classes/ showcases all the opportunities available and
frequently features new opportunities. Here are a few examples of what you can find.
The Lotus and the Light Metaphysical Center
Feeling stressed and restless lately? Meditation may be the solution, and The Lotus and the Light Metaphysical Center in Manassas may have just the right meditation classes for you! The center,
owned by one of Prince William Living Magazine's Most Influential Women of 2020, Uma Alexandra Beepat, focuses on holistic wellness and metaphysical/spiritual development. It offers virtual meditation classes, tarot card readings, and an abundance of free videos on YouTube to help people "connect to their path, live
healthier and better, and create more peace, joy and happiness in their lives." Visit meetup.com/thelotusandthelight/ for more information on the center's virtual classes.
Transform Power Yoga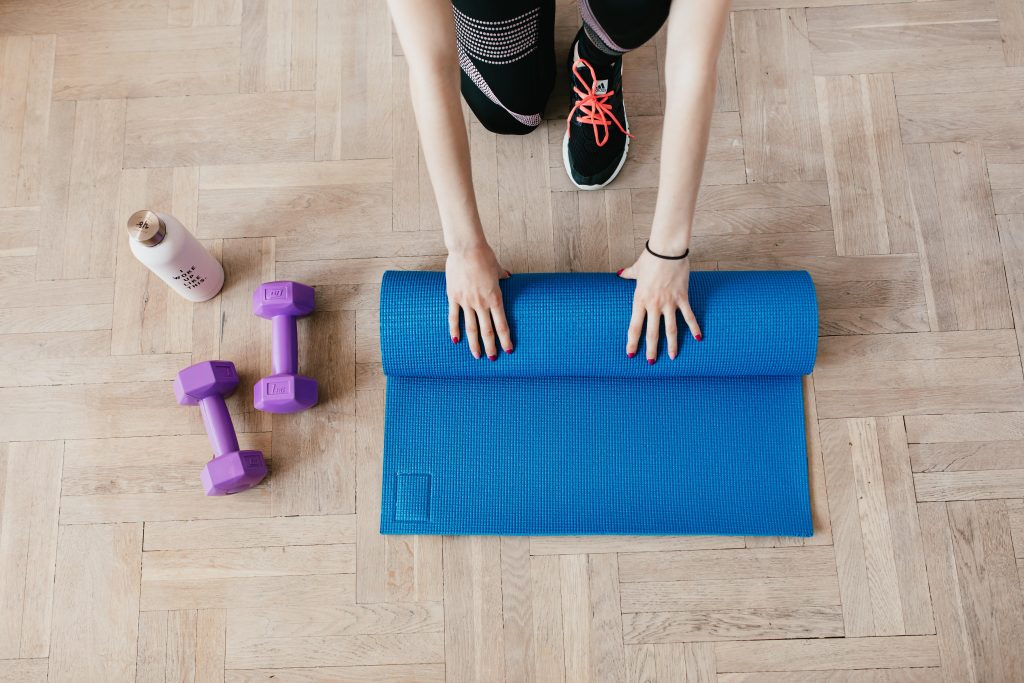 Always wanted to take up yoga but don't know where to start? Transform Power Yoga in Haymarket has virtual classes for all skill levels, the flexible and inflexible alike, all taught by Yoga Alliance certified instructors. It offers virtual Vinyasa, which focuses on "linking your breath with your movement," and virtual
Gentle Yoga, which helps to increase mobility and flexibility via a gentle approach. The yoga studio also offers virtual Yin Yoga, which "encourages the release and care of deeper tissues of our body [..] for optimal joint health," as well as a variety of other classes. Currently, there is a new student special allowing those who sign up for the first time two weeks of unlimited yoga classes to receive promotional pricing. Visit transformpyoga.com/ classes for more information.
YMCA of Metropolitan Washington
While the Virginia YMCAs have reopened, you can still work out with their instructors from home! On its Facebook page, @ymcadcwellness, the YMCA offers free daily live workouts in a variety of exercise styles, including Zumba, tai chi, yoga, kickboxing and many more. There are also free, pre-recorded classes available, allowing viewers to workout at their own pace. More information and schedules for the live classes can be found on ymcadc.org/virtual-wellness-center/.
Woodbridge Fit Body Boot Camp
Looking to burn body fat? Woodbridge Fit Body Boot Camp's virtual Stronger Together At Home Challenge may be the solution! The program promises more energy, increased mental clarity and improved focus at the end of the 28-day program. Participants receive daily virtual follow-along workouts with coaches who challenge and motivate them to reach their goals. Participants also receive nutrition guides and access to a private Facebook community for online support. You can start any time. Visit fitbodybootcamp.com for more information on this program and pricing. Enter visitpwc.com/princewilliamstrong/virtual-wellness-classes/ into your favorite browser and check out all the healthy deals available to you. Wishing you happiness, health and movement as you get #PrinceWilliamStrong.
Gianna Jirak is an intern at Prince William Living with aspirations of being an international and political reporter. She is a rising senior at C.D. Hylton Senior High School, the editor-in-chief of her school newspaper, a social media intern at Brides & Weddings Magazine, and a freelance reporter for Potomac Local News.