Quantico, VA- A unique event is coming back to the National Museum of the Marine Corps next month. The Hero Hike 5k is an event hosted by Semper K9 Assistance Dogs, a national nonprofit assisting wounded veterans that is headquartered in Woodbridge.
The Hero Hike 5k gives participants the opportunity to walk a mile or hike the 5k course in honor or memory of their hero. Hero names will be read aloud prior to the start of the event at picturesque Semper Fidelis Park in Triangle. "We chose this location because of the symbolism with our mission but it is also a beautiful setting," said Amanda Baity, co-founder and Director of Operations. "The paved course also allows people who would not normally be able to run a 5k participate in the one-mile walk."
The family-friendly event also allows children 12 and under to hike for free. Hikers 13 and up register for $35 and receive a commemorative shirt and medal. Youth shirts are available for purchase as well as adult sizes. Shirts will feature the name of Prince William County Police Department fallen officer and Marine Corps Reservist Ashley Guindon. Semper K9 has a dog in their program named in her memory. PWC Police Chief Barnard will be present along with a K9 officer. Local veteran Del. Rich Anderson will also be present.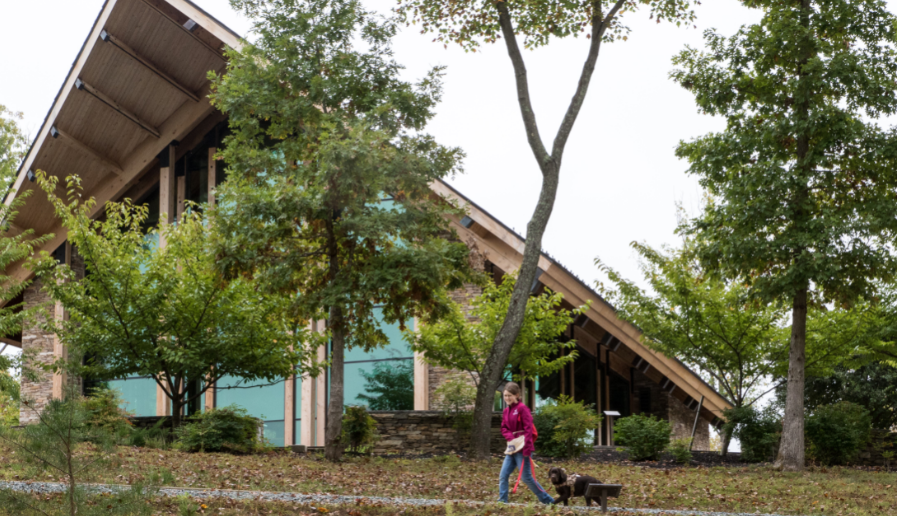 Hikers also have the option to create a custom fundraising page to raise funds in the name of their hero for additional prizes. The 2nd Annual Hero Hike will take place May 18th at 8:30 am. Opening ceremony will include presentation of colors and reading of the names of heroes which will then be placed on a memorial wall at Camp Semper K9 on the north side of Marine Corps Base Quantico. Event sponsors include OBXtek, Inc, MP Copiers, Inc, Nutrena Feeds and NOVEC Helps.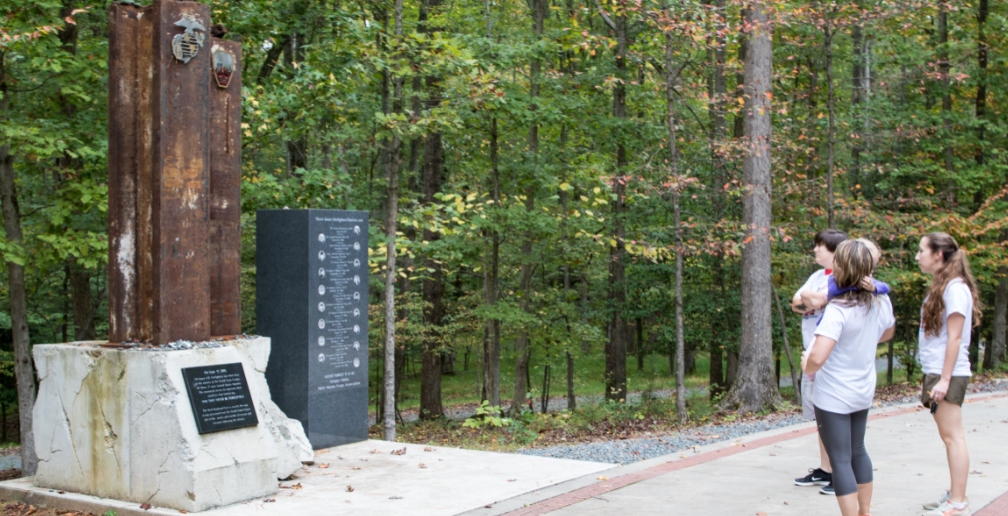 Find out more details and register at www.semperk9.org/herohike
To learn more about Semper K9, visit www.SemperK9.org.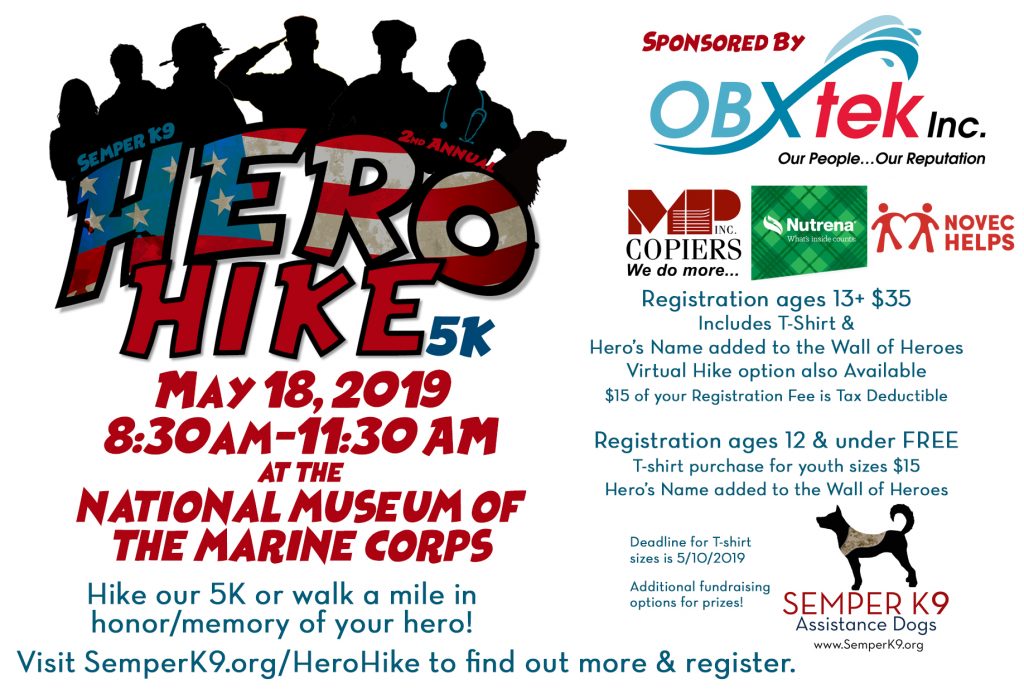 About Semper K9 Assistance Dogs: Semper K9 Assistance Dogs is a combat veteran founded and operated 501(c)(3) nonprofit that provides assistance dogs for wounded, critically ill and injured members of the U.S. Armed Forces and their families. Christopher Baity, Semper K9's Executive Director, is an OEF/OIF combat veteran Marine Corps dog trainer and kennel master with three combat deployments, one civilian deployment to Afghanistan and two additional overseas deployments with military working dogs. To learn more about Semper K9 at www.SemperK9.org and follow them on social media: @SemperK9.