By Marianne E. Weaver
There's no shortage of shopping malls in Northern Virginia, and just about every town in this region is home to at least one big-box store. But those mass marketers aren't selling one-of-a-kind items.
In 2010, American Express launched Small Business Saturday, a full-press media campaign to encourage holiday shoppers to shop local the Saturday after Thanksgiving. Eight years later, "shop small Saturday" has caught on, and shoppers in Prince William have myriad choices. From the antique and consignment shops in the western part of the county to the unique shops in Tacketts Mill and the artisans in Historic Manassas and Occoquan, pick a destination and begin your search for the perfect presents.
Haymarket/Gainesville/Bristow
A consignment shop might not seem like the ideal place to find the ideal gift. But think again. A couple of consignment shops—The Copper Cricket and Stuff! Consignments—are a far cry from the stereotypical second-hand store.
"In today's world of instant shopping on the internet, we hope to provide the customer with an experience of loving the 'hunt' for just the perfect thing and an atmosphere that feels like a comfortable boutique where the employees can [explain]the history of an item or a unique way to use it," said Pam Swinford, owner of The Copper Cricket, 15026 Washington Street, Haymarket. "Our shop is unique because we never know what great treasures will come in each day. Our consignors come from many states and have travelled the world."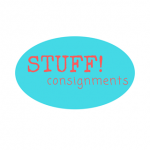 Another Gainesville consignment shop, Stuff! Consignments, 7482 Limestone Drive, has carved out its spot among go-to shops through partnerships. Not only does the shop accept items from local residents, who consign everything from high-end purses to kitchen gadgets and everything in between—women's clothing, jewelry, accessories, shoes, home goods, artwork, furniture, and more—but the consignment show also goes on the road and into the community.
"A really big day for us is Small Business Saturday. Historically this is a wonderful day when the community supports us and other local businesses. We offer a special sale for this day," said owner Meighan O'Toole. "Also, I have partnered with a local venue, Eclipse Restaurant Sports Bar and Billiards. Every Wednesday I host an event called Extra Stuff! For the holidays I will have a fashion show and a holiday bazaar. Each of these events will feature local vendors as well. I strongly believe in supporting other businesses; their success is my success. Gainesville has a strong business community."
Inventory and events updates are posted on the shop's Facebook page.
Historic Manassas
In recent years, many artisans have set up shop in Historic Manassas: Woodworkers, candle makers, potters, soap makers, jewelers, home décor crafters … The first week of December, their storefronts are decorated, and shelves are loaded with potential holiday gifts. The official holiday season will be kicked off with the 73rd annual Greater Manassas Christmas Parade, which will step off Saturday, Dec. 1 at 10 a.m. Joanne Wunderly, owner of The Things I Love, has watched 41 of those parades.
"I really believe we have something special here that other town centers don't," she said. "We have an authentic downtown with charming shops in buildings dating back to the late 1800s, not a recently built town center imitating a small town. We have the real thing."
Wunderly opened her home décor and gift shop in a small space on Battle Street in 1997. As her inventory grew—composed of merchandise carefully selected at markets she visits yearly and many locally made items—she moved into the space now occupied by Jirani Coffeehouse, before finding her home in the 3,000-square foot shop at 9084  Center Street. The store's hours are extended throughout December, starting with a Holiday Open House Sunday, Dec. 2, featuring food and entertainment from 10 a.m. to 5 p.m.
Across the street, Pete Evick set up a brick-and-mortar storefront to augment his online business, Shining Sol Candle Company.
"We had been an online store for several years, but we were fascinated with the resurgence of Main Street America and felt like our brand fits perfectly in that environment," he said. "We love the sense of community that comes with being a part of Historic Manassas. We have a very unique thing happening. We have that Main Street America feel but with a touch of a boardwalk beach town thing. I believe our shop and our employees provide a fun experience for shoppers. You can spend a couple hours just smelling all of our products."
Shining Sol is a hand-poured, wooden-wick, all-natural soy wax scented candle company that works to keep a traditional candle company feel while pushing the boundaries and being innovative and modern. The shop will host an afternoon with Santa, where visitors chat with Santa, sample some cookies and make their own candles. Check the company's Facebook page for details: facebook.com/ShiningSolCandleCompany/.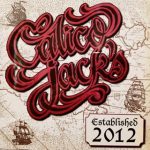 Like Evick, Kristi A. Murphy had cultivated a customer base online and at local farmers markets. But she wanted more. As a resident of Prince William, she knew Historic Manassas was the place for her to set up shop. Her store, Calico Jack's, 9115 Center Street, features an eclectic collection of local art, home accessories, jewelry and food, and classic shaving accessories.
"The store is a hodgepodge of everything local," she said. "We have coffee, tea, peanuts, T-shirts, candles, soaps … anything that is cool." Details about the store can be found at calicojacksnaturals.com.
A block away, at 9126 Center Street, the mother-daughter team of Faye Brooks and Melissa Harris opened Totally Vintage Design in 2014.
"We started out selling furniture paint and furniture and a few antiques and vintage items, which is where our name came from," said Harris. "My business partner—my mom, Faye—kept telling me for years to come check out Historic Manassas. Growing up here, I remembered what it used to be. It took me going to lunch with a friend to open my eyes. Needless to say, my partner was thrilled."
After two years in Haymarket, the duo made the move to Manassas: They opened their doors four years ago and have grown the vintage shop to offer far more than furniture.
"Since opening we have evolved and added more home décor and women's clothing and accessories," said Harris. "Most recently we have added Mud Pie, Vera Bradley and Simply Southern, just to name a few. We also offer customized signs, andwe can add a vinyl monogram to almost anything." They've also increased their social media presence on Facebook and Instagram as well as the store's website, TotallyVintageDesign.com.

Tacketts Mill
Tacketts Mill Center, 2228 Tacketts Mill Drive, Woodbridge, starts the season on Saturday, Dec. 8, with Santa's Lake Ridge Parade from 11 a.m. to noon followed by the annual Tacketts Mill Winter Wonderland until 2 p.m., which includes strolling characters, free hot chocolate, live music, kids' activities and games. Details about the center and stores can be found at tackettsmill.com.
Although the shopping center is anchored by a grocery store and several restaurants, there are a few shops that offer unique gifts. Lake Ridge Florist features flowers for all occasions. Jenn Elisabeth set up a photography studio at 2241-H Tacketts Mill Drive, where she specializes in contemporary family and newborn portraiture. Clearbrook Center of the Arts, located at 2230-B Tacketts Mill Drive, is a 501(c)(3) organization where artists and community groups come together.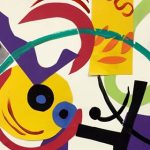 Ruth Johnsen, owner/founder of Edgemoor Art Studio Inc., 2221 Old Bridge Road, opened her kids' fine arts studio as a place where children can express themselves. "I saw the need for a place where children and teens could freely express themselves, while being challenged to think, excel, discover their personal creative process and make a positive impact on their community," she said. "We are committed to excellence in all that we do, no "cookie-cutter" art experiences, and we embrace each child's sense of wonderment with a fun and joyful type of nurturing." Often grandparents purchase gift certificates for the kids' classes or open studio sessions.
Occoquan
Founded as a trading post in 1734, Occoquan has evolved into a thriving shopping district, featuring more than 100 specialty shops and restaurants stretching over four tree-lined blocks. Accessible by car, boat, bike and foot, stores offer shoppers home décor, antiques, folk art, jewelry, clothing, pottery, candles and more.
"As a small business owner for over 20 years, I try to shop small," said Cathy Campbell, owner of Details of Occoquan and Occoquan Merchants' Guild president. "Small businesses offer personal, one-on-one service. We, as small business owners, teach our people in our stores to ask questions."
Her shop, located at 206 Mill Street, offers unique clothing and accessories.
Occoquan merchants offer myriad gift options:
Puzzle Palooza, 305 Milltown Square, showcases unique jigsaw and other puzzles.
Reclaimed Treasures, 408 Mill Street, sells one-of-a-kind pieces of furniture, lamps and custom signs.
Mandrill Toys, 125 Mill Street #3, stocks beloved forgotten favorites.
So Olive, 125 Mill Street #10, offers a variety of olive oils and recipe ideas.
Sincerely Yours Stained Glass Studio, 214 Commerce Street, features stained glass lamps, wall hangings, ornaments and more.
Personally Yours, 402 Mill Street, sells collectible handpainted, hand-carved Santas, wreaths, candles, furniture and wall hangings.
Yarn Cloud, 204 Washington Street, is a knitter's paradise.
Jerry's Jewelers, at 306 Mill Street, and Touch of Gold, 202 Washington Street #A, each create custom jewelry.
Spiral Creations, 304 Mill Street, offers unique jewelry, art, collectible glassware and china.
So Bohemian, 310 Mill Street, features an eclectic mix of international and designer fashions, accessories and
handcrafted jewelry.
Lake Ridge resident Usa Leckenby, owner/creator of Gift & Gather, set up shop at 307 Mill Street in November 2017.
"I love living in this area. I have always enjoyed shopping with small businesses and at craft fairs, and I want to encourage others to enjoy a similar experience right here in Occoquan," she said.  "I have seen many creative handcrafted products in the DC, Maryland and Richmond areas, and I want to showcase these locally made products for the benefit of the residents and visitors to Woodbridge, Occoquan and surrounding towns."
Her shop offers a wide array of products, ranging from her own Pure Palette fragrance lines to BBQ sauce, cocktail mixes/accessories, pottery, jewelry, clothing and bath and body products.
"Each one of our makers has a very interesting story to share about his or her creations," she said. "The craft items featured at Gift and Gather are made by hand with pride and attention to detail. Furthermore, the town receives tax revenue from us and other shops in town, which will help to keep Historic Occoquan thriving for years to come for the enjoyment of locals and visitors."
"These are pieces that just can't be found at Nordstrom, Amazon or Walmart," she said. "In most cases you will be speaking to the artist, who will give you insight into the how and why of the creation you may be considering."
Niki VanEch, interior designer/owner, opened VanEch Studio Home & Garden at 125 Mill Street #5 in 2010.
"I envisioned a brick and mortar studio in a quaint town setting with storefront space to showcase my interior design services and curate my merchandise," she said, adding that her studio specializes in one-of-a-kind bespoke vintage furniture, home décor and interior design services as well as Pure & Original Natural Lime and Clay Paint and Miss Mustard Seed's Milk Paint. "Shoppers and visitors will experience creative inspiration with engagement from a staff that genuinely cares for the customer relationship. It truly is about the experience, the engagement with people, the touch, the smells, the shopping bag with your purchases carefully wrapped. The owners of local small businesses are our neighbors. Their sales taxes go directly to the improvement of our local communities and jurisdictions. We
should all make an effort to support local small businesses."
Marianne Weaver (mweaver@princewilliamliving.com) is a freelance editor and writer. She earned a BA from the University of Pittsburgh and an MJ from Temple University.