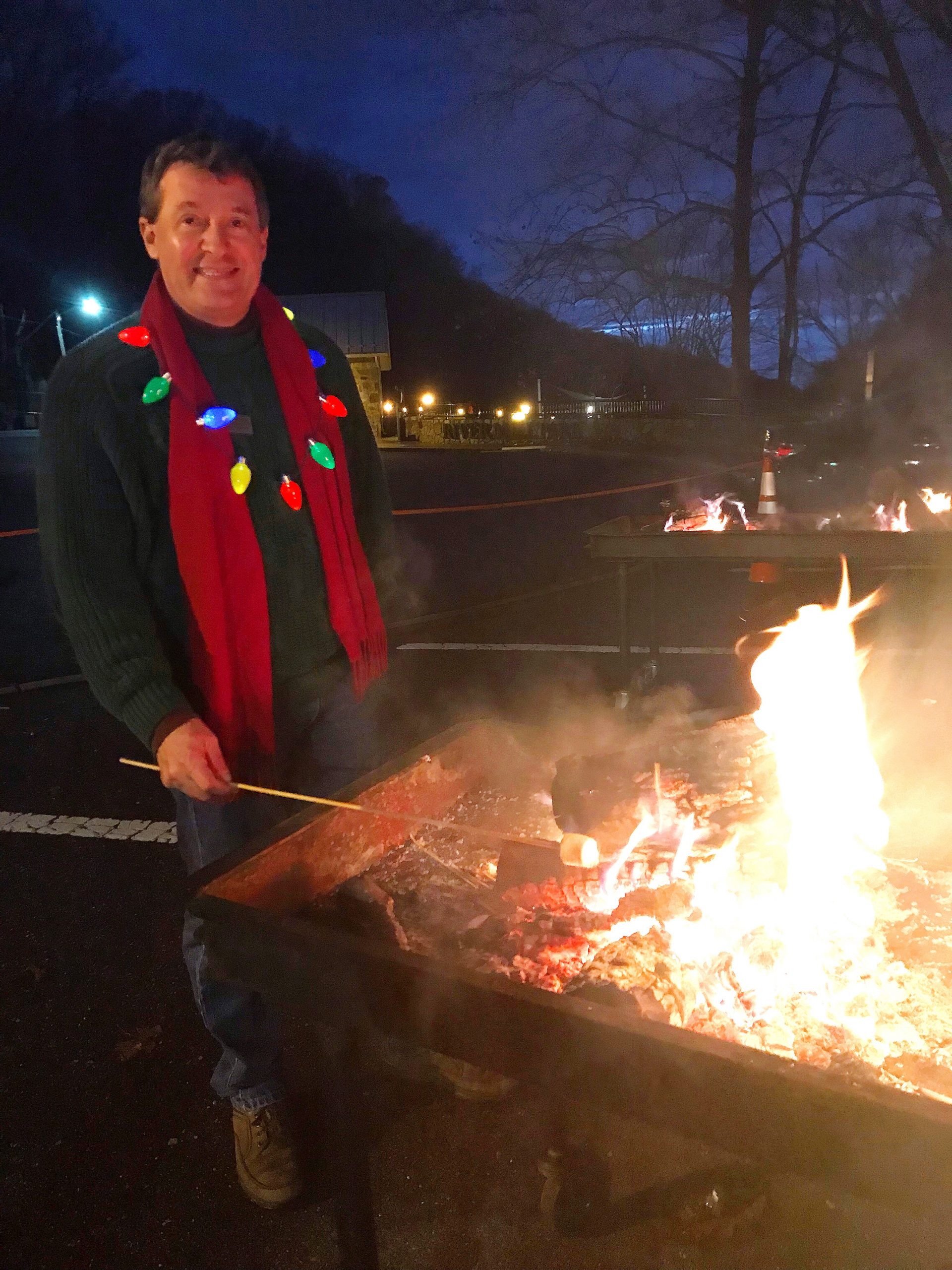 Provided by Town of Occoquan
Enjoy the upcoming festive season with virtual and socially distanced celebrations in historic Occoquan! The Town of Occoquan and the Occoquan Merchants Guild present Occoquan HolidayFest. This is a three-week event including in-person and online activities from Nov. 20 through Dec. 13, 2020.
Kickoff
The event kicks off on Friday, Nov. 20 at 8:00 p.m., with Mayor Earnie Porta hosting a virtual holiday Tree Lighting broadcast live on Facebook/OccoquanCraftShow. Starting that weekend, the Occoquan Merchants Guild will host a Shopping Passport Contest where shoppers can win $100 in gift cards to Occoquan shops and restaurants. This contest runs Nov. 20 through Dec. 13; details can be found here.
Contests, Shopping and Other Events
The Town also invites the public to enter the second annual Gingerbread House Contest. Voting will take place virtually and winners will be announced at Fireside Family Night on Saturday, Dec. 12, at 4:00 p.m. and receive a $25 prize to use at any local Town of Occoquan business! Registration for the contest can be found here.
Over the Thanksgiving weekend shoppers are encouraged to visit Occoquan merchants in person or online for holiday gifts and special deals! Then on Saturday, Dec. 5, from 11:00 a.m. to 4:00 p.m., the Town of Occoquan will host regional artisans and crafters in the Holiday Market in River Mill Park, 458 Mill St. This socially distanced outdoor market will be a festive opportunity to shop for unique and handmade gifts.
During the closing weekend of the festival, the town will host its popular Friday night trivia series with a holiday twist. It's a Wonderful Trivia Night will take place Friday, Dec. 11 from 6:30 to 8:30 p.m. in River Mill Park. Participants may rent picnic circles in the grass for $30 for their "quaranteam" of up to six people. Tickets can be found on Eventbrite here. Adult beverages and snacks will be available for purchase in the park that evening.
Then on Saturday, Dec. 12, it's Fireside Family Night in the park! Santa will arrive on a fire engine at 3:00 p.m. to wave to children. S'mores kits and fire pits will be available in River Mill Park from 4:00 to 7:00 p.m. The event will conclude with a staged reading of A Christmas Carol by Castaways Repertory Theatre at 5:00 p.m. This event is free, but registration is required.
In addition to Town and Guild led events, local merchants will be hosting holiday-themed workshops, demonstrations, and tutorials, both online and in-person. Other details and a growing schedule of activities can be found at occoquanva.gov/holidayfest.
Parking and Other Information
On-street and lot parking is available for this event. Space is limited at activities to adhere to current COVID-19 gathering restrictions. Face coverings are required. The health and well-being of residents, patrons, businesses and local community is paramount. The Town of Occoquan will continue to closely monitor information from the Centers for Disease Control (CDC) and local health and government authorities to guide decisions about Town events.
For more information on HolidayFest events and registration information, visit occoquanva.gov/holidayfest.