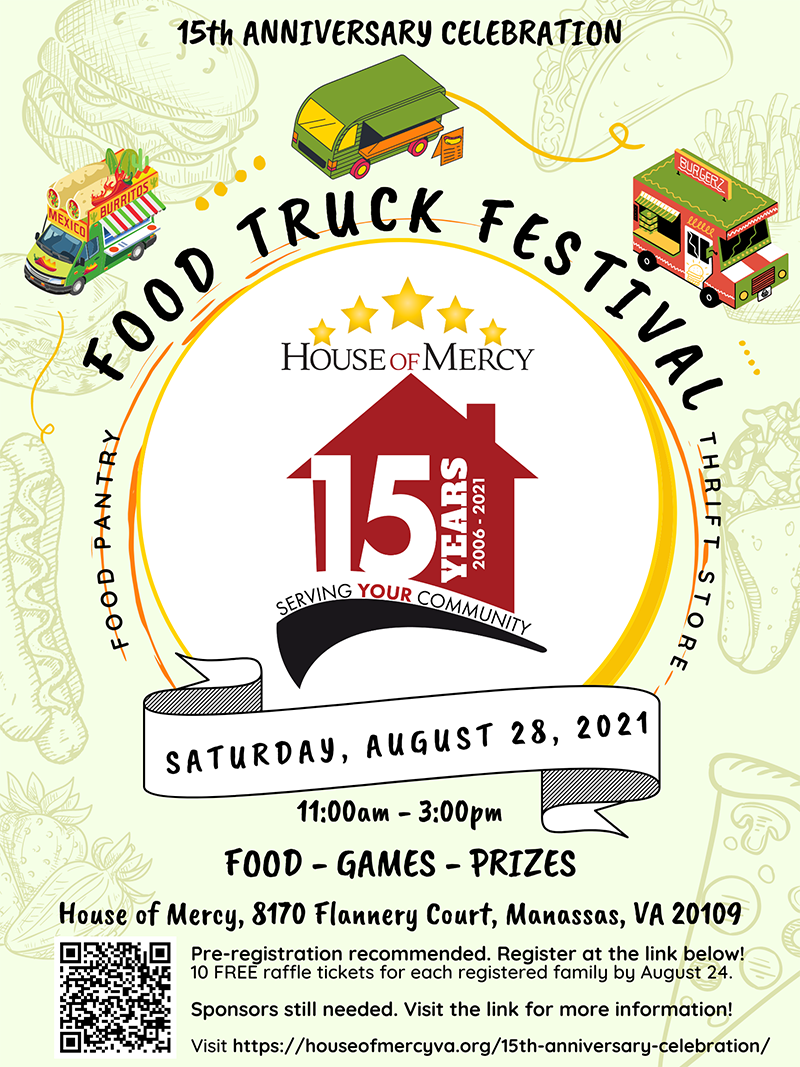 Provided by House of Mercy
On Saturday, Aug. 28, House of Mercy will be hosting a Food Truck Festival in honor of their 15th anniversary. Since its establishment on March 27, 2006, House of Mercy has provided food, clothing and educational classes to thousands of families in need across Northern Virginia.
The Food Truck Festival will be held from 11:00 a.m. to 3:00 p.m. in front of the House of Mercy Food Pantry and Thrift store in Manassas. A variety of food will be available for purchase from local food trucks and
restaurants. Vendors from local businesses that have supported House of Mercy and its mission will also be there. In addition, there will be raffle baskets and local artists and performers.
While the festival will be free to the public, guests who plan on attending should register: houseofmercyva.org/15th-anniversary-celebration/#foodtruck. Included in each family registration will be a welcome bag and 10 free raffle tickets good for any available baskets.
All proceeds from the Food Truck Festival will go to helping those in need through the Food Pantry. House of Mercy currently serves 40+ families per day, Monday through Friday. If you're interested in sponsoring our event, making a donation, volunteering or have any other questions, please contact Jessica Root or Ryan Walker at 703-659-1636.