Like this article? Support us by subscribing here. Your donation will help us continue to provide quality-of-life news and make local impact possible.
By Dawn Klavon
Nothing says summertime like a cool, refreshing ice cream on a hot day. Prince William has no shortage of superior spots for cones, sundaes and every ice cream concoction known to man. The team at Prince William Living made the ultimate sacrifice of researching fabulous finds in local ice cream circles. While not an exhaustive list, dessert lovers county-wide will find excellent options to satisfy their ice cream cravings. 
Soft Serve
For those who enjoy a good soft-serve ice cream or frozen yogurt creation, look no further. These outstanding locations also offer additional goodies like milkshakes, sundaes, floats and shaved ice.
Frostie Moose Ice Cream 12581 Milstead Way, Woodbridge, 703-680-7777
You'll struggle to choose with the oodles of flavors offered. Dig into dreamy flavors of the day for frozen yogurt as well as ice cream. Our team embraced the banana and key lime ice cream flavors for a refreshing dessert, and sundaes here are divine. It would be a moose-take not to visit. 
Nathan's Dairy Bar 8948 Mathis Ave, Manassas, 703-335-9051
Nathan's has a huge following, but don't let the long line deter you. It moves fast and you'll be rewarded with an absurdly large soft-serve cone or multiple scooped flavors. (Consider the cookie monster option — blue, crunchy, and fabulous.) Nathan's also serves alluring shaved ice and even offers sugar-free flavors.
Swirlie's Soft Serve Ice Cream  9901 Pennsylvania Ave, Manassas, 703-361-3830
Swirlie's Soft Serve looks like a festive carnival spot and offers soft-serve cones, cups, sundaes, floats, banana splits, and our favorite — Hawaiian shaved ice. Bring your dog for a paw-some pup cup as well! It's a fun destination with delightful options for everyone.
Jimmy T's Soft Serve Ice Cream 17986 Main St, Dumfries, 703-634-2564
Jimmy T's is a landmark in Dumfries, offering compelling ice cream creations — cups, cones, sundaes, milkshakes, and shaved ice. It's popular, so expect a line, but customers rave about the dozens of fabulous flavors and return over and over.
Dairy Queen: PWC is blessed to have multiple locations to satisfy every sweet tooth in town:
Dairy Queen

,

5061 Waterway Dr, Dumfries 703-580-1240

Dairy Queen

,

11702 Sudley Manor Drive, Manassas 703-335-2875
Dairy Queen

,

12465 Dillingham Square, Woodbridge 703-590-6330
Dairy Queen, 4381 Dale Blvd, Dale City 703-670-6616
Dairy Queen is iconic and its reputation for delicious, consistent and fun desserts is known worldwide. Stop by for a Blizzard in multiple flavors, a Misty slush refreshing drink, or our favorite, a Peanut Buster Parfait. Dairy Queen is heavenly and remains a fan favorite because of its scrumptious classic desserts.
Sweet Frog Soft Serve Frozen Yogurt 11648 Sudley Manor Dr, Manassas 703-368-4051
We're a fan of Sweet Frog, because the power is in your hands with this self-serve concept for amazing frozen yogurt flavors. We recommend the cake batter, sugar cookie, sweet coconut, and original tart flavors for a great foundation. Next, choose from dozens of awesome toppings, like Fruit Loops, gummy worms, and toasted coconut. 
Red Mango Soft Serve Frozen Yogurt 15000 Potomac Town Pl Suite 110, Woodbridge, 703-730-4744
Red Mango offers desserts for everyone, including those desiring a health-conscious probiotic treat, parfait, smoothie, or an acai bowl. Drop by for tempting frozen yogurt flavors that are all-natural, nonfat or low fat, kosher, gluten free — and delicious.
Dunbri's Dessert Cafe 6410 Trading Sq, Haymarket, 571-393-8048
Dunbri's has a little bit of something for everybody. Desserts include frozen yogurt, cakes, milkshakes, and their specialty the "Pure Barry" — ice cream in a spectacular sugar-lovers' cloud of cotton candy. You've got to try it, for the novelty factor as well as the tasty-factor.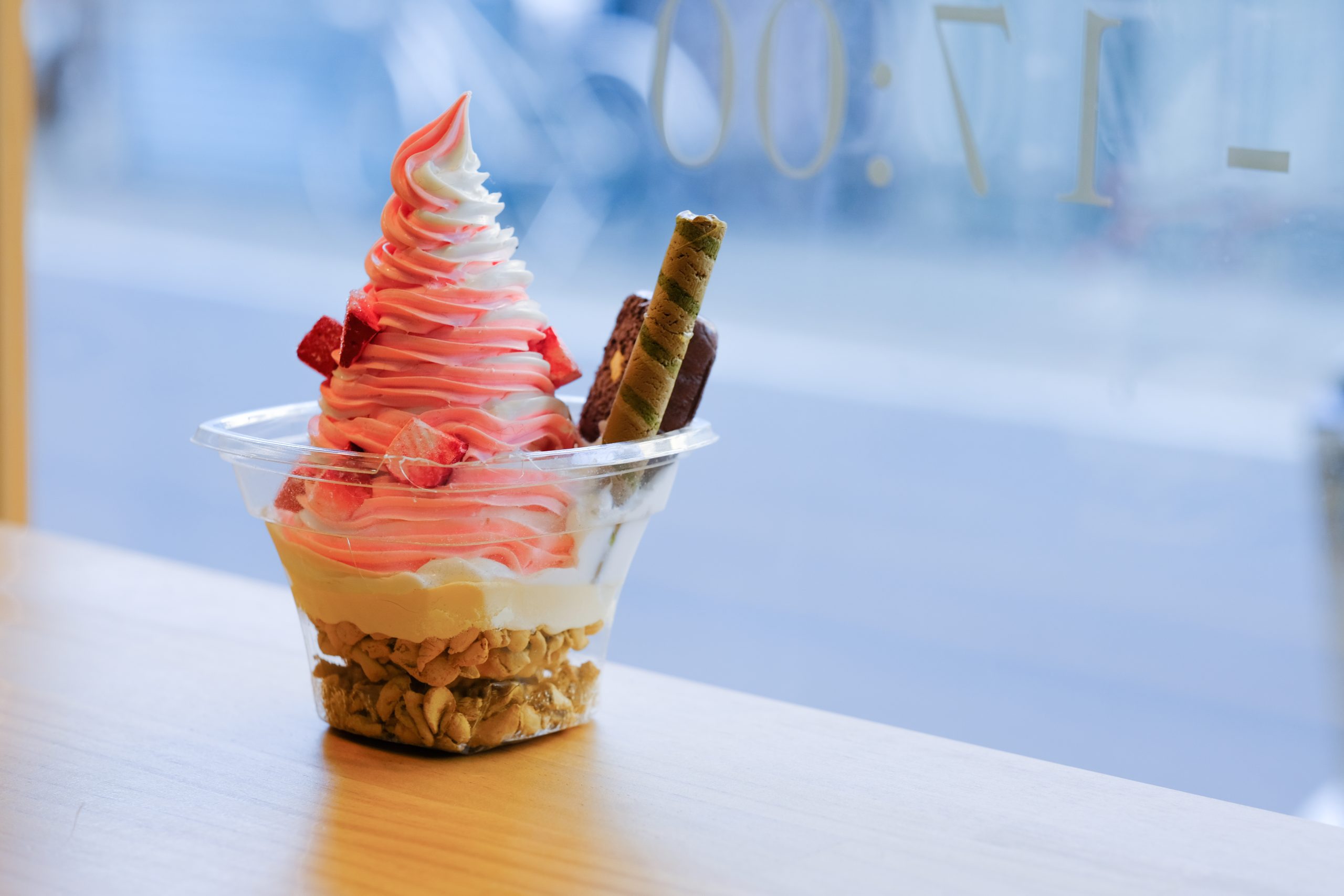 Frozen Custard, Anyone?
Not sure what the difference is between ice cream and frozen custard? The frozen treats are similar, but custard is made with eggs in addition to cream and sugar and is usually kept at a warmer temperature. Egg yolks in the mixture act as a natural emulsifier. The result? A smooth and creamy custard that is hard to beat —see for yourself at one of these Prince William spots.
Campbell's Frozen Custard 4125 Merchant Pl, Woodbridge  571-285-1711
Folks flock to Campbell's for their classic flavors, as well as their flavors of the day. Check their Facebook page before you go to discover today's special flavor. We adore the birthday cake, huckleberry, and bourbon butter pecan masterpieces. Got a pooch? They've got pup cups for your doggie's dessert as well! For a fragrant experience, try the essential oil swirl, where the team will blend essential oils into your custard.
Third Base Pizza & Frozen Custard Parlor 202 Commerce St, Occoquan, 571-398-2613 and 4380 Kevin Walker Drive, Dumfries 571-285-1159
This place offers one-stop shopping for awesome pizza and dessert at one tasty spot. They've got an extensive list of custard flavors and can create cups, cones, sundaes, root beer floats, and milkshakes. Mix and match unique flavors, like root beer, candy apple chili, watermelon, and bubble gum. Top it off with sweet treats like cookie dough, sprinkles, and waffle cone crumbles.
I Scream for Ice Scream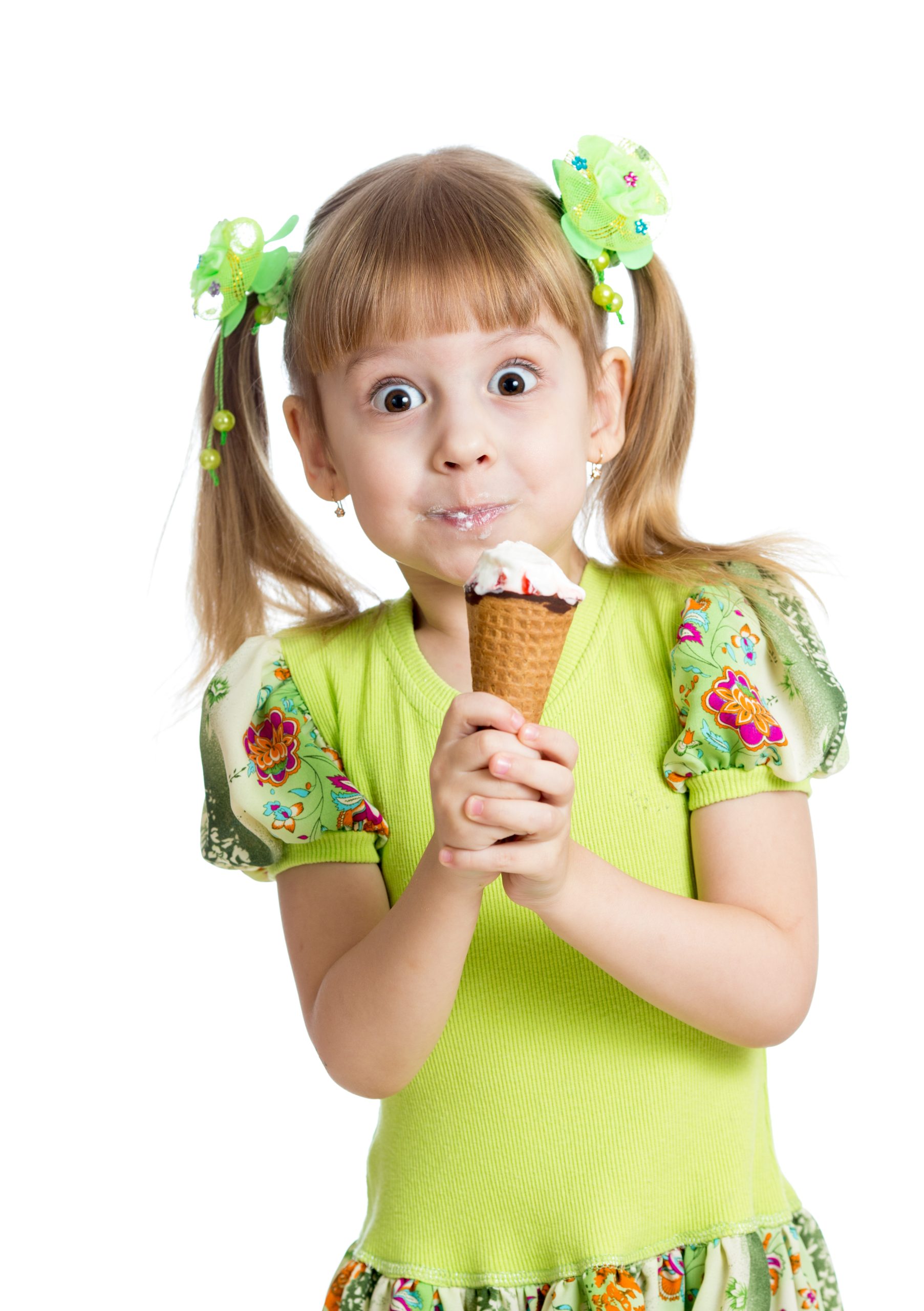 For traditionalists who just love a classic cone, cup, or sundae, plan your next drive to one of these local hot spots, delivering a cool treat for the whole family.
Cold Stone Creamery 2449 Prince William Pkwy, Woodbridge, 703-499-9980 and 16434 Navigation Dr, Woodbridge, 571-285-2723
Anyone who has ever visited a Cold Stone Creamery knows it's fun to watch the staff mix add-ins to each fabulous flavor of ice cream for a custom-tailored treat. Choose from signature creations like Campfire Classic or Cheesecake Fantasy, or forge a new path with your own selections. Don't forget they offer almond milk and sorbet frozen desserts to meet every dietary need. 
Bruster's Real Ice Cream 8329 Sudley Rd, Manassas 571-379-4302
We love this spot for unmistakable flavor and quality. Don't miss Bruster's dynamic flavors like almond divinity, banana chocolate chip, and cherry pecan. You'll need multiple visits to satisfy your cravings for Bruster's ice cream sundaes, splits, blasts, shakes, freezes, and specialty items. Amazing every time.
Mill Street Sweets 305 Mill St, Occoquan Historic District 703-760-3105
Visitors love this old-fashioned spot with vintage candy, sodas, and Blue Bell ice cream. Dig into ice cream, milkshakes, and root beer floats in this nostalgic destination…all while getting your candy fix in Occoquan's (quaint and) Historic District.
Cafe Miki 14569 Potomac Mills Rd, Woodbridge 703-888-8046
This is really a custom tea and bubble tea spot, but they also serve house-made premium ice creams using milk from Virginia grass-fed cows. Feel free to sample every flavor — you won't be disappointed. We dare you to find Vietnamese coffee-flavored ice cream, honeydew ice cream, or Thai tea ice cream anywhere else!
Baskin Robbins 8525 Rolling Rd, Manassas, 703-330-4411, 13585 Minnieville Rd, Woodbridge 703-590-3544, and 7421 Sudley Rd, Manassas,  703-331-3002
You may think you know all there is to know about the 31 flavors spot, but this landmark ice cream spot has stayed in business all these years for good reason — mesmerizing flavors, ice cream cakes, specialty desserts, and polar pizzas keep crowds coming back for more. Who can resist flavors like chocolate chip cookie dough, cotton candy, and Reese's peanut butter cup?
Novelties
Our team also enjoys specialty ice cream items, and we found plenty to choose from. You'll find tasty treats like popsicles, smoothies, sorbets, and snow cones to add to your bucket list. Peruse this list to plan your next indulgent adventure.
La Michoacana Frozen Mix Ice Cream And Yogurt 7835 Sudley Rd Suite 101, Manassas 571-358-7733
This Mexican ice cream store is a true adventure. The menu is extensive: ice cream, mangonadas (frozen mango treats), aguas frescas (refreshing fruit drinks), snow cones, fresh fruit popsicles, and more. You've really got to visit this place to experience the array of magnificent options. There is something to please every palate at La Michoacana.
Dolce Amore Sweets 8641 Sudley Rd, Manassas 571-762-0703
This family-owned Peruvian bakery serves intriguing scratch-made sweets like ice cream, cake pops, rice pudding, bread pudding, orange chiffon cake, and a variety of cookies. Tempting ice cream flavors include creamy and citrusy lucuma, mango, coconut, chocolate, vanilla, strawberry, and more. You can get a massive triple-scoop cone if you'd like, but don't forget to order a cup of freshly-brewed Peruvian coffee while you are there. 
A la Mode Pies and Ice Cream 14698 Lee Hwy, Gainesville, VA 20155, 703-743-1389
Enjoy a classic ice cream flavor, or add some zip with the interesting options here. They've got the basics — vanilla, chocolate, and strawberry — but for the more adventurous, sample alluring flavors like moose tracks, lemon sorbet, pistachio. You can even have Turkish coffee top your order for a caffeine-fueled dessert.
Sweet Zen7 Nature's Cafe  9110 Devlin Rd Unit 140, Bristow 703-330-4440
You can have dessert and not feel guilty! This yummy spot caters to those who desire dairy-free, nut-free, gluten-free, allergy friendly meal and dessert options made with natural and organic ingredients. Fans visit for the custom-made ice cream flavors like raspberry, grape, orange and peach, or refreshing smoothies and acai bowls. Keep your commitment to healthy eating and enjoy dessert!
 Sweet Vegan Eats Inside EpiQ Food Hall, 14067 Noblewood Plaza, Dale City 703-851-8485
This place offers 100% vegan desserts, like marvelous soft serve, sundaes, acai bowls, milkshakes, and massive, sprinkle-covered ice cream sandwiches. EpiQ Food Hall is the first of its kind in Woodbridge, and spotlights numerous locally owned food businesses. Try the hall's culinary partners like Audrey's Fish & Chips, Vessel Tea and Eatz Thai Street Food. Grab dinner and a memorable dessert at this epic hall.
Dawn Klavon is a contributing writer to Prince William Living.