Like this article? Support us by subscribing here. Your donation will help us continue to provide quality-of-life news and make local impact possible.
By Jennifer Halter
Whether you love all things spooky or if you're just in it for the treats, there's so much fun to be had at Halloween. Not everyone is a fan of monsters or horror movies, but that doesn't mean they have to miss out on enjoying this time of year. Here's a roundup of not-so-scary things you can try with your family this month.
Halloween Movie Night
Not all Halloween movies are created equal, and if horror and gore are not your thing, there are family friendly options that won't bring on nightmares. Try:
Hocus Pocus (1993, Rated PG)
Spookley the Square Pumpkin (2004, Not Rated)
Halloweentown (1998, Not Rated)
Double, Double Toil and Trouble (1993, Rated TV-Y7)
The Little Vampire (2000, Rated PG)
ParaNorman (2012, Rated PG)
Coraline (2009, Rated PG)
Toy Story of Terror! (2013, Not Rated)
Pooh's Heffalump Halloween Movie (2005, Rated G)
Hotel Transylvania (2012, Rated PG)
Make your movie night complete with your favorite snacks. Create your own "Monster Munch" made with
popcorn and add-ins, such as chocolate candy, peanuts, pretzels, marshmallows, or candy corn. Top it off with a glass of "Witches Brew" punch. To make this, combine 1 quart of lime sherbet, 1 2-liter bottle of chilled ginger ale, a chilled 46 oz. can of unsweetened pineapple juice, and ¼ cup of lime juice. If you want to make this punch a more vibrant green color, you can add in a few drops of green food coloring.
Halloween Science Lab
Let your little one become the mad scientist and have fun exploring with Halloween themed STEM activities in the kitchen.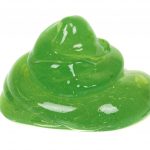 Try your hand at making slime but give it a fun name such as "Ghost Slime," "Monster Boogers," or "Witches Blood" and make your slime different colors according to the name you've given it. For example, maybe your "Witches Blood" is purple slime with glitter mixed in, and your "Monster Boogers" is green with plastic spiders. The possibilities are endless and all easy to create with this basic slime recipe:
½ cup of school glue
½ cup of water
½ tsp of baking soda
1 tbsp saline solution
Optional: food coloring and add-ins, such as glitter, beads, plastic spiders, or other themed items
Combine glue and water in a bowl. Next, add any glitter or other items into the mixture and stir. Add in baking soda and stir to combine. Finally, add in the saline solution, and mix until you get the slime consistency you desire. You may need to add more saline solution if your slime is too sticky.
Another science experiment your kids can try is to see how their favorite candy reacts when being placed in
different liquids. To begin, fill five clear plastic cups with equal amounts of liquids. Try cold water, hot water,
vinegar, oil, and seltzer water or a clear soda. You can use candy such as marshmallow peep candy, candy-coated chocolates, and candy corn or pumpkins. Have your child place a candy in each liquid, see what happens, and make note of their observations. Some will sink, some will float, and some may dissolve and disappear.
With both of these STEM activities, parental supervision is strongly advised.
Pumpkin Decorating Contest
Carving pumpkins is a fun traditional Halloween activity, but you can step up your decorating game by hosting your own pumpkin decorating contest. Do this with your own family or invite friends, classmates, and neighbors to join in on the fun. To make this activity fun for all, expand on your creativity by using other items to decorate your pumpkin, such as paint, feathers, gems, and more. You can even make special themes, such as choose your favorite book character, food, or superhero, and design your pumpkin to match that theme.
Halloween Sensory Play
Sensory play is fun for the younger ones at any time during the year, but there are lots of great ideas you can use to create your own Halloween sensory bin for hours of play. Start with a base, such as black beans or rice that has been dyed black and/or orange. Place your base in a plastic container, preferably with a lid so you can store your bin for future play. Add in items such as googly eyes, plastic spiders, or pumpkins and bones (check your dollar store for these items). Give your child scoops, bowls, funnels, and strainers, and let them dig and explore. Parental supervision is strongly advised as some items could be choking hazards for younger children.
Have a safe, and Happy Halloween full of fun with your family!
Jennifer Halter (jenniferh@macaronikid.com) is a contributing writer and the founder of Macaroni Kid in
Woodbridge and Gainesville.