By Amy Taylor | Photos by Amanda Causey Baity
Travel across Prince William, and you'll encounter an eclectic collection of architectural styles in businesses, homes and schools. We have everything from historic towns to modern residential and business communities. But architecture is more than just a style. Architecture tells a story about what was happening in the area when the home, school or business was built. You can often date homes and businesses, getting a glimpse into what life was like when they were built, by examining the architecture. Sean Porter, 0wner of Loveless Porter Architects, LLC, provided some insights into our area.
Blending in With History
Our area has a rich history and many neighborhoods and towns with their original architecture dating back centuries. Towns like Occoquan have a distinct historic look and feel. When modern architects are working on jobs in such areas, they are careful to blend in to not disrupt the artistic flow of the town.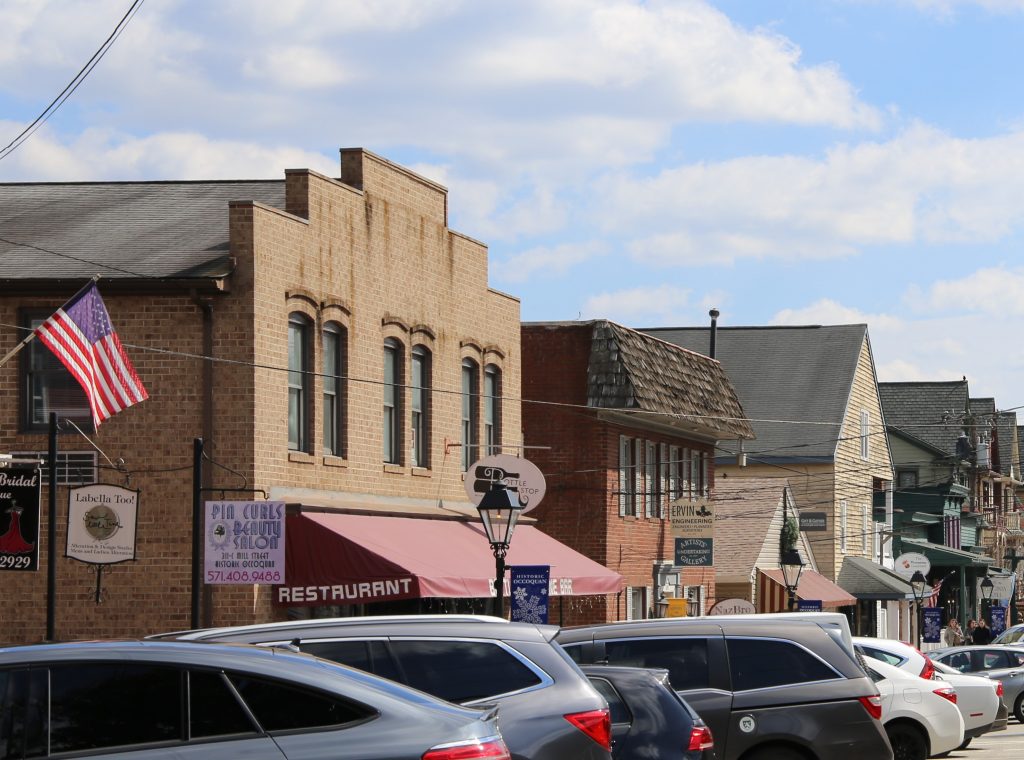 "In the more historic towns, there are various types of Federal, Georgian and Classical styles, depending on the original purpose of the building," Porter said. "You have to take a deep look at the general location and nuances of the community to determine how to apply your ultimate design."
Residential neighborhoods also each have a distinctive look, depending on the era in which they were built and the popular style of architecture at the time.
"In more rural areas, you would [find]more eclectic design styles with various materials applied," he said. "Then, depending on the decade, you find neighborhoods and communities that had the popular design styles of the time. Many smaller traditional homes and buildings are from the early 1970's – 90's to newer contemporary and rustic design from the 2000's to today."
Contemporary Architectural Projects in Prince William
Porter said his firm designs a variety of styles for their clients.
"We don't have a typical style we design to. The style is typically dictated by the client's likes or the context where the project is located. It seems the trend is a craftsman/rustic-themed style where you see a lot of heavy trim, natural stones and multi-color styles of siding or finishes," Porter said.
"We are rehabbing a church building built in 1900 for our new corporate offices, along with many storefronts throughout Historic Manassas. We are under construction with a couple daycare facilities in Manassas as well," Porter said.
"In Haymarket, we have done various tenant layouts, but a cool design project we did (not built yet) was QBE where we took an old school (previously PACE West) and designed an 'exoskeleton' structure on the exterior of the building to add two additional floors for offices and a rooftop restaurant."
Porter's firm has also done some interior layouts for the Town of Occoquan, where it's important to preserve the historical look of the town.
"Occoquan has our work on Good Hair Day Salon and Secret Garden. Good Hair Day was an interior layout of a two-story building, and Secret Garden was a design for a new bar and kitchen for an addition to the existing building/business," Porter said.
Fresh Ideas in School Design
Like residential and business architecture, school architecture in our area also has a story. Gone are the days of pea-colored linoleum and pale-pink ceramic tile the size of matchbooks. Moseley Architects has designed some of the newest schools. Among their work is Kyle R. Wilson Elementary School in Woodbridge and Charles J. Colgan High School in Manassas.
Wilson Elementary was designed with its suburban location in mind, according to the firm.
"The desire to create a welcoming and stimulating learning environment resulted in daylight-filled interior spaces that feature a warm color palette," reads Moseley Architects' description of the work. "Focused on providing students with a secure learning environment, the facility offers simple linear circulation patterns, as well as wide stairwells with an abundance of glass, which can be easily monitored."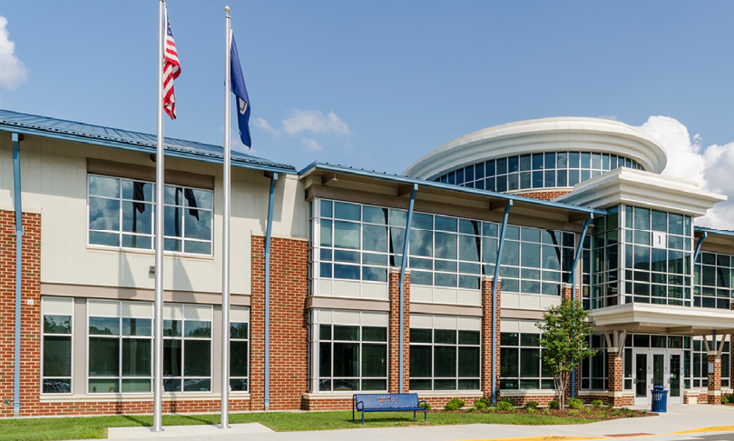 Colgan High School also features the first indoor aquatics facility in the county, as well as a specialty performing arts center.
Their auditorium seats more than 1,600 people and has a large orchestra pit that extends under the stage. Another black box theater next to the larger auditorium can host small performances. The school also has specialized classrooms for its music technology program.
Moseley Architects describes the school this way: "The aquatics facility supports practices and meets for the county's swim and dive teams. The 25-meter adjustable competition pool can host swim meets and practices simultaneously. A moveable bulkhead provides flexibility for numerous configurations with up to 15 lanes. The recreational pool features a 21-foot-high water slide."
The Hylton Group Homes—Signature Style of Dale City
Different neighborhoods have different sets of needs, norms, incomes and taste. Architecture serves to meet the specific demands of the neighborhood, giving each neighborhood a distinct flavor. Looking at residential architecture gives us a window into what's going on with the people who inhabit the homes at the time they are created.
If you travel through Dale City, you'll notice the signature Hylton Group homes that line the suburban streets. Cecil D. Hylton developed Dale City in the 1970s, and those homes tend to have a similar look. Hylton Homes are built in Colonial style, having two or three stories, with the kitchen and living room on the first floor and bedrooms on the second.
Many Dale City homes are split-foyer, a popular style in the 1970s and 80s, when much of Dale City was built. Split-foyer homes have an entryway that is between the first and second floor, with a short staircase going to each floor of the home. Other homes in the area are split level homes, where there are multiple levels with staggered smaller sets of stairs. A popular model from the 1970s and 1980s was the Hyltonian Split Level, according to The Washington Post.
Also popular in Dale City homes were brick façades or vinyl siding in a range of neutral colors. These homes were made to be functional, not fancy. Robert C. Wills, a financial officer who worked for Hylton in the 1970s was quoted in The Washington Post saying, "He [Hylton] did not build the Cadillacs, he built the Fords, and he built them well."
Dale City was created out of a need for a more affordable housing solution for government employees and mid-level military officers trying to raise a family and commute to D.C. It was less costly than living in the city or the suburbs closer to D.C. The simple neighborhoods made comfortable, affordable housing for many families when Dale City was built. Though Northern Virginia housing prices have risen as the suburbs of D.C. continue to creep further south, Dale City is still a more affordable alternative for families than the suburbs of its more northern neighbors.
Newer homes in Woodbridge are still built by the Hylton Group, along with homes by many other builders. The Woodbridge neighborhoods that expand beyond the original alphabetical streets of Dale City are lined with larger, more contemporary homes. You will find an array of much larger Colonial homes with more frills built on larger lots. Much new construction incorporates architecture that is the current trend, with elements of craftsman or rustic-styles.
Evolution of Style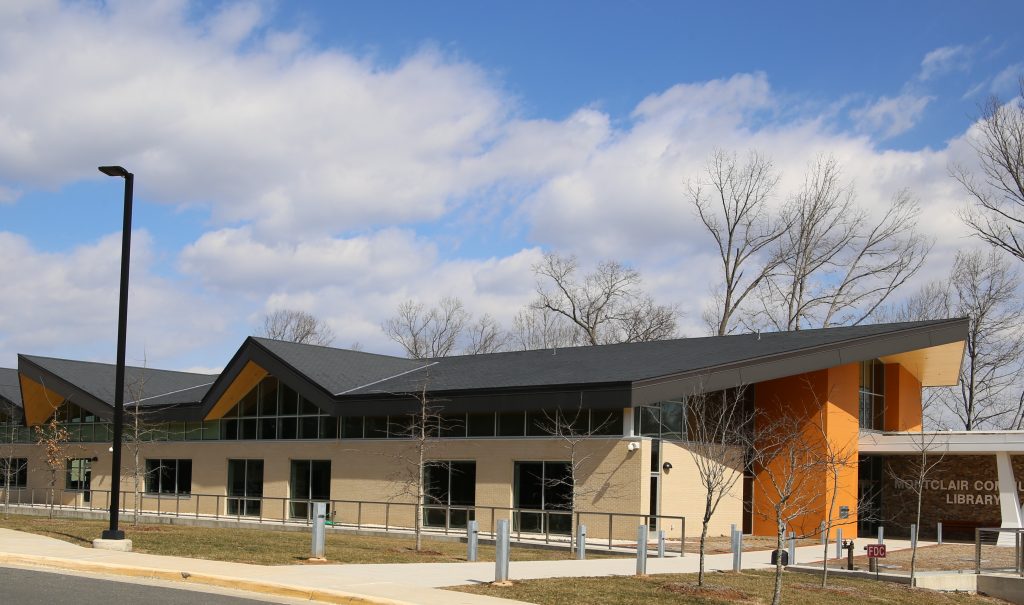 Just like fashion, architecture evolves with the times. There are some elements of architectural design that are purely aesthetic, and trends will come and go. Some trends may even pop back up every few decades. Search for new homes or renovated homes and you might see that A-frame houses are making a comeback. Not only are they considered low cost, A-frames tend to have minimal environmental impact and the ability to stand out from the crowd in terms of design.
Television, movies, magazines, social media and more also affect aesthetic trends. Homeowners may prefer sliding barn doors and natural stone countertops, while 10 years down the road, interior design may evolve into something else entirely.
Other elements, such as home size, lot size and landscaping are affected by economic trends. Just as Dale City's rows of smaller, no-frills homes emerged from an economic need, larger contemporary homes reflect the affluence of area residents, favorable market conditions and a societal priority of investing money into one's home. Many newer neighborhoods in Western Prince William County, for example, are made up of four- and five-bedroom homes, all with multiple, luxury bathrooms and gourmet kitchen options. Other neighborhoods designed for older adults come with aging-in-place, accessible features such as lower countertops, bathroom railings and ramps. More urban neighborhoods feature apartments and condos, but those options are also available in the suburbs of Prince William for those who aspire to scale down. And while subdivisions might start off looking similar, as they age, they take on the character of the people that inhabit the homes.
Technology has also become a part of the evolution of architecture. As we search for cleaner, affordable energy solutions, technology like solar roof tiles may start to become standard issue for residential and commercial designs. These tiles can blend in seamlessly with the roof design, unlike the traditional glass solar panels of the past. It might not be long before we see more of these designs in the Prince William area.
Across Prince William, architectural differences span decades, reflect sociological and cultural influence and economics, while harkening back to history. The next time you go for a local road trip, truly take in the elements of design that are all around and see what you can identify. Or look closely around your own home or place of business. If the walls could talk, what story would they tell?
Amy Taylor is a lifelong resident of Northern Virginia and a contributing writer. She can be reached at [email protected] princewilliamliving.com