Provided by PWCS
PWCS has provided the following information, which you may need before school starts Aug. 14.
Preview the PWCS Student Needs Assessment
At the start of this school year, students in grades 3 to 12 will be given an opportunity to complete a brief emotional needs assessment. If a student is identified as having an emotional support need, the parent/guardian will be contacted to discuss a plan for support during the school day.
Parents/Guardians may preview the student needs assessment questions here.
Join the Superintendent's Advisory Council on Sustainability
The PWCS Energy Management and Sustainability Team is seeking interested high school students, PWCS staff, and PWC community members to fill vacancies on the Superintendent's Advisory Council on Sustainability (SACS). Interested candidates are invited to complete this SACS interest form by Monday, July 31, 2023. For additional details about SACS, please visit the SACS website.  Questions? Please email SustainabilityCouncil@pwcs.edu.
Spring 2023 Standards of Learning test results available in ParentVUE

Spring 2023 Standards of Learning (SOL) test results are now available in the SOL Test History section of ParentVUE. Families can log into their ParentVUE accounts and see their student's SOL test scores from spring 2023, as well as for SOL tests taken prior to that. Because of the availability of scores in ParentVUE, PWCS will not mail home paper copies of score reports this summer. More information here.
Student Athletes, Take Note!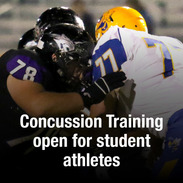 Students and their parents must participate in annual concussion training in order to try out and participate in athletics at the middle and high school levels.
The online concussion training module is open now.
To try out and participate in athletic activities, students must meet participation requirements and have a current physical dated after May 1.
High School Physical Form (pdf)Middle School Physical Form (pdf)
Fall registration open for online learning through Virtual Prince William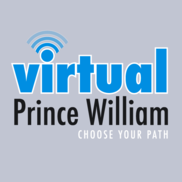 High school students, check out Virtual Prince William (VPW) to see what courses are available for you. The fall semester will run Sept. 5 to Oct. 27, 2023. VPW is supplemental for students who want to add courses, not a full-time online option. Read more about VPW and register for fall session