Provided by City of Manassas Economic Development Department
Oh What Fun It Is To Ride …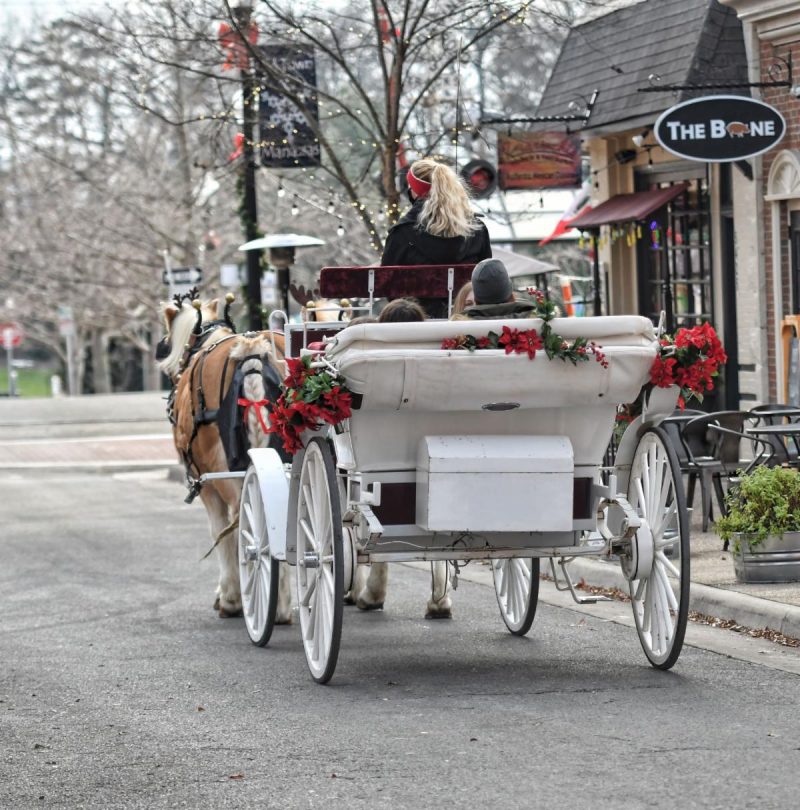 Step into a one-horse open sleigh for a magical ride through Historic Downtown Manassas!
Carriages will be parked at the 
Manassas Railroad Depot
 waiting to give passengers free 
Holiday Carriage Rides
for the next two Sundays: Dec. 11 and 18 from 1:00 to 4:00 p.m. (No reservations needed, rides are on a first-come, first-served basis.)
Then walk over to the 
Harris Pavilion Ice Rink
 for a spin on the ice. Click 
HERE
 to reserve and purchase your 2022-2023 skating session (sessions are 90 minutes). Last skating day is Feb. 26, 2023.
See you there! (Don't forget your gloves.)
Heart Beat Gift Card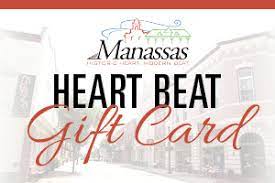 Making a list, checking it twice?
The digital
Heart Beat Gift Card
 is the perfect holiday surprise for family, friends, colleagues, co-workers, team players – anyone on your list. (Maybe even some on the naughty list!)
Use this gift card at one of 30 participating retailers in the City of Manassas: restaurants, shops, services, and entertainment. Click
HERE
 to see the list of businesses that accept this card.
Hints of History: Christmases of yesteryear — All fired up.
Since 1946, Manassas has been hosting Christmas parades through its Historic Downtown. On Dec. 3 2022, Manassas celebrated the 76th Greater Manassas Christmas Parade.
This black-and-white photo is from the Christmas Parade on Friday, Dec. 16, 1949, showing two fire engines from the Manassas Volunteer Fire Company turning the corner from Church Street onto East Street. Twelve youth are riding on the lead engine, no doubt making a lasting memory.
The following week, the Dec. 22, 1949 issue of The Manassas Journal published an article titled 'Large Crowd Sees Parade Held Friday,' stating:
"In what is believed to be the largest Christmas parade held in Manassas, in the number of entries, Manassas businessmen were hosts last Friday afternoon [Dec. 16, 1949] to several hundred persons who watched the parade and to the children who assembled at the auditorium and gymnasium of Osbourn High School. There were three Santas in all who visited the schools in this area and gave away candy. Visitors to Manassas included 60 children from Woodbridge, who came down to see Santa."
Ol' Santa still draws a crowd!