Provided by ATW – All Things Writing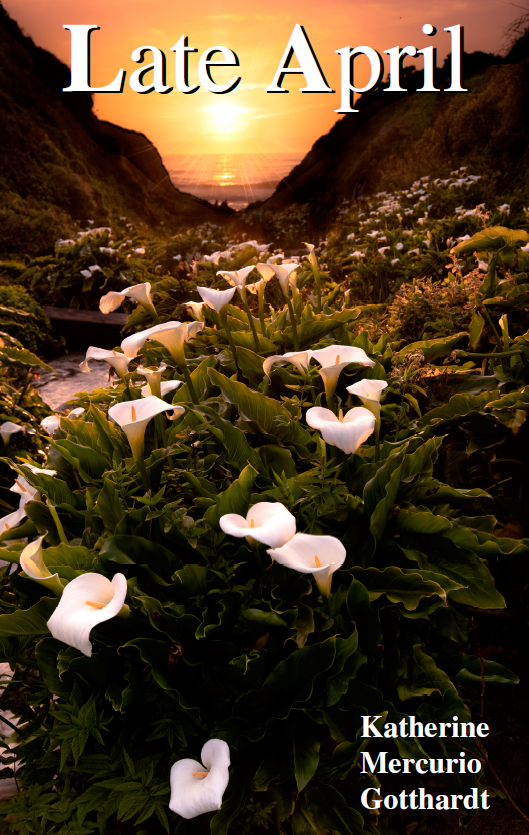 Prince William County writer Katherine Mercurio Gotthardt has released her sixth book entitled Late April, , a collection of poetry written between April 2018 and April 2019. April holds significance in that it is National Poetry Month.
This latest collection is what Gotthardt and her readers describe as eclectic.
"Whether it's about technology, health, loss of a mother, nature's seasons, or aging, Katherine has a unique way of expressing the joy, complexity, irony, grief, and humor of living life in the modern age," writes author and business owner Nancy Wyatt.
Gotthardt says, "My goal was to provide variety, to capture the seasons of a year—not just nature's seasons, but seasons in life. You'll see a colorful array of pieces illustrating different moods, tones, emotions and concepts."
A proponent of accessible poetry and inspired by poets like William Carlos Williams, Gotthardt believes simple images skillfully juxtaposed can hold great meaning. She describes her work as having "layers of simplicity" which create depth.
"But," she says, "if you don't get the depth, you can still get something from the poem."
Author Jan Rayl, RN and vice president of Write by the Rails, the Prince William Chapter of the Virginia Writers Club, writes, "Katherine's poetry is refreshing and relevant. It takes the reader to depths in the simple and captures your imagination to ponder the poignant."
Produced locally by Rebecca Barnes Media and designed by Victor Rook, Late April is available through Amazon and other online book distributors.
Learn more about Gotthardt's work at KatherineGotthardt.com.