By Amy Taylor
Sponsored by Leadership Prince William
Leadership Prince William is a non-profit 501 (c) (3) engaging and inspiring their alumni to enrich the greater Prince William community through collaborative leadership. Their 10-month Signature Program for adults helps participants develop personal and professional leadership skills. This year they received a grant from Potomac Health Foundation which allows them to offer this program for reduced or no cost to several participants.
This program has been training community leaders since 2008. Their alumni come from a variety of backgrounds; they run small businesses, work in the technology sector, the arts, education, health care, government, human services, public safety and more.
Participants learn leadership skills so that they are poised to assume an active, leading role in their organization and in their community.
This 10-month course for adults runs from September through June, with a commitment of one work day per month.
To be eligible for the program, participants must have lived or worked in Prince William, Manassas or Manassas Park for at least one year by September 1, 2019.
Scholarships are Available for Class of 2020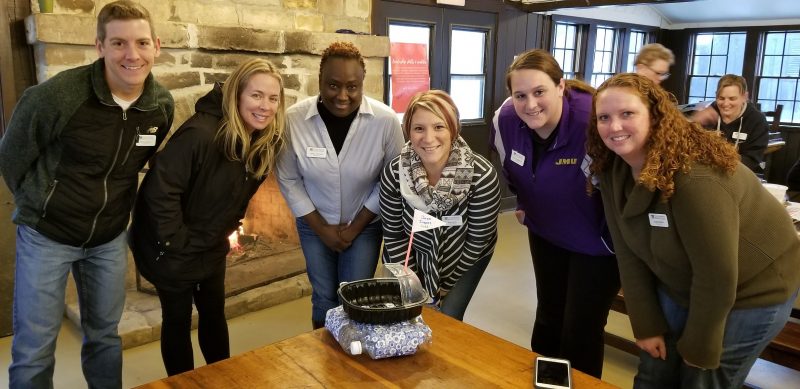 Thanks to a grant from Potomac Health Foundation, Leadership Prince William can offer up to five full or ten partial scholarships to their Signature Program.
The scholarships are available to applicants accepted into Leadership Prince William's Signature Program for the class of 2020. Eligible applicants will be people of color who live or work in one of the 13 zip codes serviced by Potomac Health Foundation.
Eligible zip codes are 22125, 22079, 22191, 22026, 22135, 22554, 22556, 22134, 22172, 22025, 22193, 22192 and 20112.
Andrea Money, Executive Director of Leadership Prince William, said in a press release, "Through this new scholarship program we are enabled to more actively pursue program participants who espouse diverse perspectives; crucial to ensuring that the leadership in the local business, government and not-for-profit communities accurately reflects and celebrates the racial and ethnic diversity of the people in the greater Prince William community. We have been a majority minority community since 2010."
Typical scholarships for the program are usually a maximum of $500, but this program is a unique offering. The full scholarships are for $3,300 each and the half scholarships are $1,650 each.
How to Apply for the Signature Program and Scholarship
Leadership Prince William is accepting applications through June 28, 2019 for both their Signature Program and scholarships. Applications are available online at leadershipprincewilliam.org. For more information on the program and scholarships, call Leadership Prince William at 571-765-7568.
Applicants who are accepted to the Signature Program but do not meet criteria for this scholarship opportunity will have additional scholarship opportunities available to them.
Amy Taylor ([email protected]) is a freelance writer and editor. She earned her BLS in English from the University of Mary Washington in Fredericksburg, Virginia.