By Rabbi Lizz Goldstein, Congregation Ner Shalom
At a Jewish Passover Seder we are told than in each generation we must envision ourselves in the place of our ancestors of the Exodus, and imagine ourselves leaving Egypt. That we must imagine ourselves as slaves liberated in order to fully appreciate the story of the Passover and to celebrate the freedom of our ancestors. We are also told that this enables us to see oppression as it exists today, and to intercede where we may to free people.
Jewish Holidays
At the beginning of the Passover story, before the generation of the Exodus, when slavery alone did not seem to sufficiently keep the Hebrews down, the Pharaoh of Egypt also engages in a genocidal practice of killing all the Hebrew babies in Egypt. This may well be the first attempt of genocide against our ancestors, but unfortunately not the last.
Last month we celebrated Purim, about the thwarted attempt to kill all the Jews of Persia in the Biblical book of Esther. Next month we will mark Yom HaShoa, the Jewish Holocaust Remembrance Day. Soon, it will be Tisha B'Av, a summer holy day which marks when both Temples were destroyed in 587 BCE and 70 CE respectively, as well as when the edict of expulsion from Spain was written in 1492 (isn't it weird that so many terrible tragedies befell the Jews on the same date?). Before you know it, Chanukah will be here again, which celebrates the defeat of the Greek attempt at cultural genocide of the Jews in 165 BCE. Our joke about many Jewish holidays is, "They tried to kill us, we won, let's eat."
A Crisis Today
But genocide is no joking matter, and it still happens today. Last month, I attended a rabbinic convening with American Jewish World Service. This is a grant-making organization that works with grassroots organizations all over the world to empower marginalized people, so that they might have the resources to fight for their own rights as they see culturally appropriate. I knew a little about the crisis in Burma before that, but it really opened my eyes. The social discrimination against the Rohingya people has reached a zenith amounting to genocide. The military has been carrying out violence against them, while the government simply looks the other way, and the majority of the citizens seem to give tacit support. Now there are over half a million Rohingya in Bangladeshi refugee camps, which is rather untenable.
How to Take Action
Luckily, there is action Americans can take. Donations to American Jewish World Service will always go to those in the direst need, so that is always a good step. Another is support the Burma Human Rights and Freedom Act, a bipartisan piece of legislation introduced into the Senate last week. This bill will authorize desperately needed humanitarian assistance for hundreds of thousands of Rohingya refugees, hold Burmese military officials accountable for their crimes via economic sanctions and visa denials, and it calls for justice for the Rohingya people, who have faced unspeakable human rights violations. We expect the House of Representatives to introduce a corresponding bill in the near future.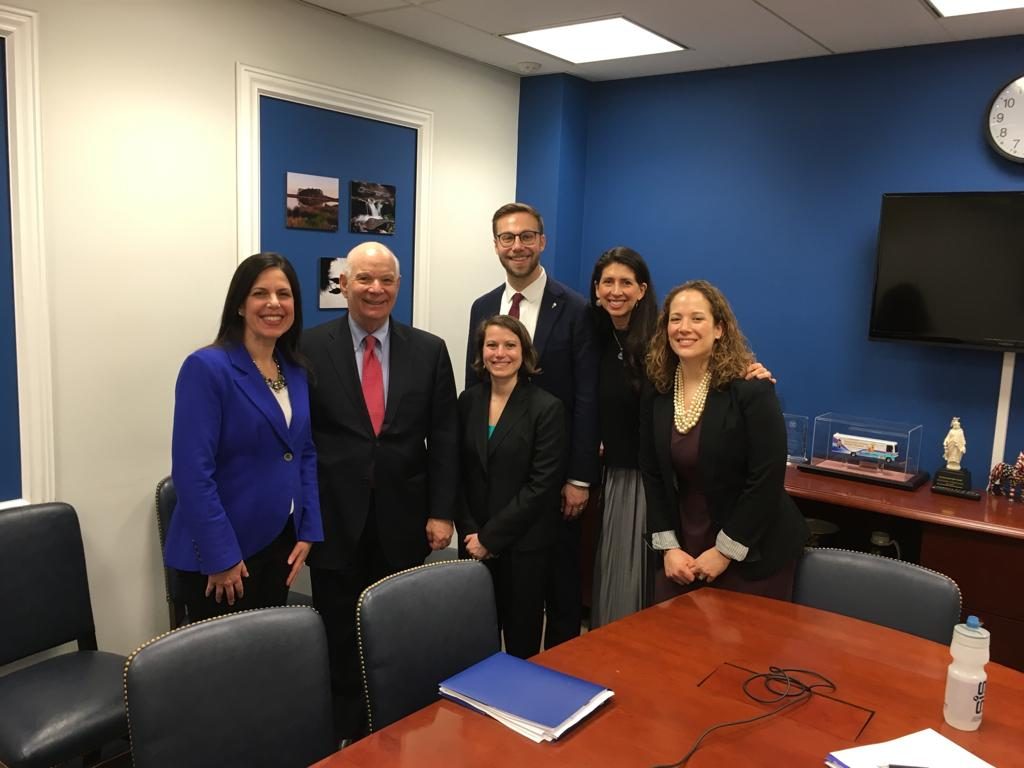 I know many readers of this column are not Jewish and may have a different relationship with genocide and the call for international interference. But I think about the lost souls of the S.S. St. Louis turned away at our shores to die in Concentration Camps, and I think about the conscious decision by the U.S. not to bomb the train tracks to Auschwitz, and I wonder how many of my community members, my cousins, my people, would still be here today if someone had tried harder to intercede. So I cannot help but to use my voice, my calling as a religious leader, to make a plea for the moral imperative to save lives where possible.
At our Passover seders, we open the door for Elijah the prophet or for anyone who is hungry and needs a place at the table. Traditionally, we do this because Elijah may come disguised as someone we might not generally let in to our spaces, and we must show him how open-hearted we are in order to bring about the messianic era. In Reform Judaism, we also do this because we know that by reaching out to each other, feeding the hungry, helping the oppressed, and facilitating justice in the world, we are bringing about our own messianic era. Rabbi Jonah Pesner, director of the Religious Action Center of Reform Judaism, suggests we take this practice to heart and revise our old joke: They tried to oppress us, we successfully rose up in resistance, now let all people eat.
Lizz Goldstein is the rabbi at Congregation Ner Shalom in Woodbridge, the only synagogue in Prince William County.  She resides in Vienna and also works to build Jewish community among millennial activists in the Washington, D.C. area.  She can be reached at rabbi@nershalomva.org or through nershalomva.org/.