By Marianne Weaver
Many businesses stopped operations Monday, March 30 when Gov. Northam issued his stay-at-home order. Here's a look at how the PWL team stayed busy during their time at home.
Amanda Baity, Director of Operations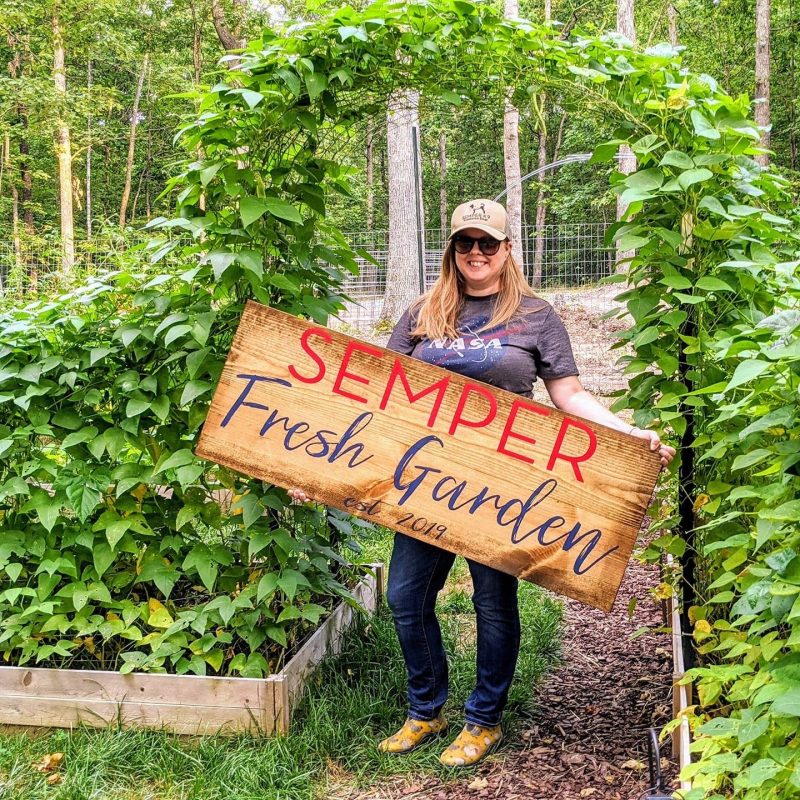 Although she plants a garden every year, the quarantine forced adjustments to the usual plan set by Amanda Baity, director of operations for both Prince William Living and Semper K9, an non-profit organization that enhances the quality of life for wounded, critically ill and injured members of the U.S. Armed Forces and their families by providing them assistance dogs.
"Some of the supplies we needed were out of stock or the price was marked up too high so we had to get creative on some of our projects," she said. "Quarantine provided an opportunity for me to research different types of crops that I had always wanted to grow but didn't have the time to research. So this season in our garden, which we call the Semper Fresh Garden, I'm growing a lot of new variety of crops along with different variations of the tried-and-true crops.
The 1,200-square-foot garden produces potatoes, Kajari melon, an assortment of beans, pumpkins, cantaloupe, squash, zucchini, broccoli, cauliflower, Brussels sprouts, cabbage, blueberries,
blackberries and about 25 types of peppers, including candy cane, mad hatter, lipstick and tangerine dream.
"I normally would just have grown bell peppers, jalapenos and sweet banana peppers, but this year I had more time to research and get seeds for some of these unique varieties that I had always wanted to grow," she said. She grows an assortment of herbs, including lemon thyme and, for the first time, flowers to help with pest control, as well as an assortment of sunflowers. There are also 40 varieties of tomatoes and six types of okra.
"Okra is my favorite thing to grow in the garden," she said. "I love roasting and frying okra for my family to eat."
Baity decided to share her gardening expertise. At the beginning of the quarantine, she saw posts on Facebook from friends and acquaintances who weren't able to find seeds. Big-box stores weren't allowing nonessential purchases, local gardening stores were low on stock and online shops were sold out.
"I sent a lot of seeds out," she said. "People have sent me pictures of their gardens. I've sent seeds to people who have never gardened before. Now they have tomatoes, peppers and cucumbers growing in their garden because I sent them the seeds. It's really cool and exciting as a gardener to be able to encourage other people to try gardening for the first time and to grow their own food. That's very empowering."
But she didn't stop with just a seed care package. She took her gardening tips online and created a YouTube channel. "I post daily gardening videos with tips and showing the garden's progress," she said. "Since we're a military family, all of our family lives pretty far away from us. They kind of feel like they're right here with us when they're watching our gardening videos. I also have complete strangers watching the videos and contacting me thanking me for sharing."
Katherine Gotthardt, Vice President of Content Marketing
For Katherine Gotthardt, vice president of content marketing and CEO of All Things Writing, the only big change brought on by the quarantine order was a change of venue. Instead of driving to her office in Reston, she commuted to her home office "the purple palace." She kept the writers' club Write by the Rails
active and on track. She took a class on Agile methodology. She worked with a few nonprofits.
And she published her eighth book, Get Happy, Dammit – Staying Inspired and Motivated in an Often-Unhappy World. The book, published by Local Gems Press, Long Island, N.Y., offers short essays, exercises and poetry as avenues to create inspiration and motivation. These two necessary elements can lead to greater happiness, according to Gotthardt. Proceeds from the book benefit mental health initiatives through two nonprofits, the David J. Cobb Foundation and Rise Phoenix Rise, Inc.
"I chose those two nonprofits because of their local roots and everything they do to support the community by providing mental health programs, resources and support," she said.
David J. Cobb Foundation's mission is to break the silence of teen suicide by fostering positive relationships and encouraging open discussions between teens and the community. Rise Phoenix Rise is an animal-assisted wellness program for mental health peers that provides a safe, stigma-free environment where
mental health peers can have the opportunity to interact with companion animals as well as participate in various activities that promote healthy mental hygiene.
"The funny part is I would be doing all of this anyway," she said. "But I am just doing it from home now."
Carole Keily, Online Editor
While many people spent the first weeks of quarantine living in pajamas lounging on the couch, Online Editor Carole Keily didn't miss a beat. In addition to her regular online posts, she was busy working out, revisiting old music and learning.
"My husband and I have been doing virtual Zumba classes several times a week led by instructors in Manassas Park and Culpeper," she said, adding that she has also taken some online Hatha, Yin, Ashtanga and Power yoga classes, led by instructors from Manassas, West Virginia, Pennsylvania and Massachusetts.
"The variety of instructors has been a good complement to my existing practice."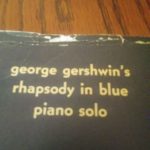 She also found the time to revisit her grandparents' collection of sheet music that dates back to the turn of the 20th century. "It's been a few years since I've had time to actually play and sing from this music!" she said. Her goal is to relearn George Gershwin's Rhapsody in Blue. "A few years ago, I started working on this piece and had to set it aside, so I've been excited to get back to it."
As if that wasn't enough, when everything closed Friday, March 13, Keily enrolled in The Great Courses online and has taken classes in singing, women's history, and literature and languages.
Erin Pittman, Editor in Chief
While youth sports, PTA and a number of other commitments were cancelled for our Editor in Chief Erin Pittman and family during the pandemic, she still somehow found herself with a list of things she wants to dabble in that far outweighed the actual free time she's had available.
Still, she tapped into her husband Greg's small bits of free time, and he built raised garden beds for a vegetable garden she's been wanting to start for years. Currently, tomatoes, squash, zucchini, potatoes, corn and cucumbers are flourishing, and she has four beans plants that have produced exactly three beans.
"A meal fit for a queen, huh?" she said.
She is also an avid reader whose "Want to Read" list on Goodreads should win a world record.
"During COVID, I'm loving reading lots of bestsellers while they are still bestsellers," she said. "As a working mom of three, in recent years I've found myself reading those bestsellers but months or years behind everyone else."