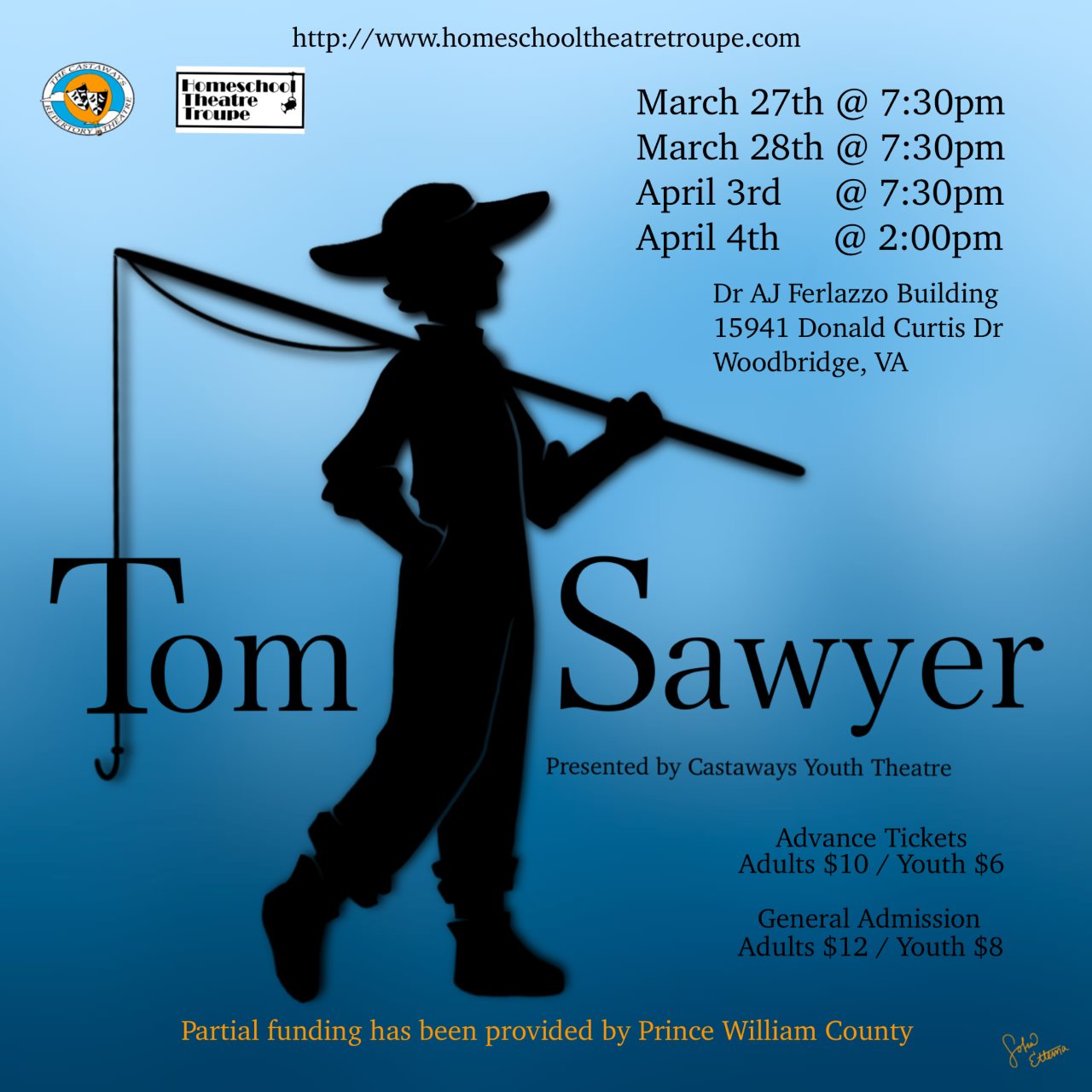 Provided by PWCMoms.com
Tom Sawyer will soon be convincing the local neighborhood children to whitewash that old fence for him. The community is invited to get in on his shenanigans!
HTT, the Homeschool Theatre Troupe, operates under the auspices of the Castaways Repertory Theatre.  For the past 15 years, the troupe has offered homeschooled students between ages 10 and 18 the chance to have a large-scale production experience.
This spring's play is "The Adventures of Tom Sawyer." The cast of 44 children takes the audience away to a simpler time and place. Producer Jennifer Hargis adapted the script herself.
Tom Sawyer is a family-friendly adventure of a young boy growing up in a Midwest town on the Mississippi River in the 1850s. This adaptation of Mark Twain's classic follows Tom through his mischievous escapades and is full of fun, suspense, and young love.
Mark your calendar for the weekends of March 27 and 28 and April 3 and 4 to join the fun. The performances take place at the Ferlazzo Building in Woodbridge at 7:30 p.m. The last performance is a 2:00 p.m. Matinee.
Tickets are available for purchase online at htttomsawyer.eventbrite.com, or by searching "Tom Sawyer" at Eventbrite.com. Tickets are also available at the door, $12 for adults and $8 for children. The play runs approximately 90 minutes with a 15 minute intermission.
For more details about HTT or Castaways, visit homeschooltheatretroupe.com.