Like this article? Support us by subscribing here. Your donation will help us continue to provide quality of life news and make local impact possible.
By Colleen Kilday
The last week of December is like the eye of a storm. Between the chaos of the holidays and new year is an
opportunity to reflect on the time that has passed. Perhaps more importantly, it's a chance to envision hopes for what may lie ahead.
One way to make 2023 fulfilling in every sense of the word is to commit to serving the community. According to research from the Mayo Clinic, those who volunteer regularly enjoy better physical and mental health; increased life satisfaction and self-esteem; stronger and more numerous social relationships; and even lower mortality rates.
Fortunately, Prince William has service opportunities suited for all commitment abilities and interests. Check out some organizations in need of support and create positive change not just in the community, but within yourself.
Historic Dumfries Virginia, Inc.
Rich in its historical significance, Virginia offers residents the chance to discover new treasured day-trip sites on a whim. Just on the east side of Dumfries stands one such treasure — the Weems-Botts Museum. The 225-year-old landmark once housed Parson Weems — George Washington's first biographer — and
Benjamin Botts, who served as defense attorney to Aaron Burr. These days, the house is up-kept by Historic Dumfries Virginia, Inc., a non-profit membership organization that also supports Merchant Park and the Lee Lansing Research Library.
Executive Director Lisa Timmerman says the organization thrives thanks to volunteers. Currently, there is a need for tour guides, gardeners and cleaners.
"I am currently the only trained Weems-Botts Museum guide and would greatly appreciate volunteers to serve as historic house guides," said Timmerman. "Not only would we be able to offer more tours to the public, but we would be able to incorporate new perspectives into our museum."
One of the organization's priorities is making Merchant Park accessible to the community. This would open up the space for community and family events. For those who prefer to help indoors, upkeep opportunities abound within the house, too.
"We would greatly appreciate assistance in trimming the plants around the house and annex structure, weeding and helping care for a butterfly and pollinator garden," said Timmerman. "Monthly cleanings give volunteers an opportunity to work closely with our objects and learn more about our historic collection."
The organization offers volunteers the rare opportunity to indulge their historical curiosities while ensuring future generations can do the same — but that's not all. Through its close-knit nature, volunteers enjoy personal connections with a like-minded niche community.
"Because we are a small site, volunteers work directly with me and can focus on what interests them," said Timmerman. "Our membership and supporters meet our volunteers and learn their names and faces as our organization publicly acknowledges and appreciates them, which can lead to many wonderful
opportunities for them and us."
To get involved, email info@historicdumfriesva.org, call 703-221-2218, or visit historicdumfriesva.org.
Boxes of Basics
Since 2018, Manassas-based Boxes of Basics has provided children facing homelessness, illness, domestic abuse, and other challenges with boxes containing new or gently-used clothes. A stylish new outfit can boost just about anyone's confidence — but for a child in need, it means so much more.
"The gift of clothing is the gift of warmth on a cold day," said Executive Director Sarah Tyndall. "It is the gift of self-confidence and worth, and most importantly we are showing these children that they are important and are loved."
To date, the organization and its 115 volunteers have provided 1,500 boxes to 30 schools and organizations. Each piece included in the box is hand selected by a volunteer. Then, they lovingly wrap and label each outfit so the child gets to open lots of packages just for them.
"Volunteers are the lifeblood of Boxes of Basics," said Tyndall. "Watching people give of their time and talent is a privilege. Our volunteers put so much thought and love into creating each Box of Basics. The work they do has profound impact on the lives of local children and I am grateful for every single volunteer."
Many of the organization's community partners have witnessed the impact firsthand. One social worker shared that a little boy's dread for the first day of school was transformed into excitement after receiving his box. That morning, he woke up early to pick out his outfit and excitedly showed off his brand new shoes.
Other partners have described similar shifts in the mental states of recipients, including increased confidence, academic empowerment, and better peer relations.
The broader community has taken note of their impact. This year, the organization received a record surge in requests. Now, they need volunteer support to help fulfill them. Visit boxesofbasics.org to view current volunteer opportunities.
Those who want to bring a few friends along are encouraged to contact sally@boxesofbasics.org to coordinate a group volunteer date. Companies can support by hosting a donation drive, for which a digital toolkit is available at their website.
Advocates for Abused and Abandoned Pets
Each year, approximately 6.3 million dogs and cats are surrendered to shelters while countless others are left homeless.
But rehousing an abandoned pet into their forever home involves more than simply finding a willing adopter. Advocates for Abused and Abandoned Pets (A3P), based in Dumfries, acts on behalf of each animal's best interests every step of the way.
"While adoptions are our primary goal, it's much more than placing a pet in a home," said Sherry Turner, Director. "We take the time to screen applications, engage in telephone conversations, and conduct meetings with prospective adopters. Since 'pets are for life', investing extra time up front can save a
pet from being returned."
The organization provides services beyond adoption, ensuring pets can thrive in their families whether they're well-acquainted or just settling in. They welcome inquiries for advice from owners and offer low-cost dog training fronted by AKC-certified trainers. Recently, they established a scholarship program for student volunteers and expanded upon their community pet pantry to create their "Hug Sacks" program.
"A couple times during the year we will put together backpacks with items for pets of displaced persons," explained Turner. "For example, winter sacks include food, treats, a blanket and a toy for dogs or cats, and a beanie, gloves, scarf and socks for the owner."
The organization is driven by a deep commitment to creating and cultivating pet-owner bonds.
"Doing whatever it takes to keep owners and pets together is what rescue should be about, keeping as many pets as possible out of shelters and rescues by listening, educating, assisting and understanding without judgement," said Turner. Unfortunately, the number of pets that can benefit from A3P is limited to their capacity — which is currently the organization's greatest need.
"Our organization simply cannot help more pets without fosters," said Turner. "We encourage anyone who can, and is committed to help, not to wait. Pets are in need all the time."
In addition to fosters, A3P is in need of volunteers to help with events, fundraising and fulfilling board member positions including Secretary, Events Coordinator, and Volunteer/Foster Coordinator. Interested persons can reach out at a3pdirector@gmail.com.
The Animal Education and Rescue Organization
Companion animals aren't the only ones in need of support. The Animal Education and Rescue Organization (A.E.R.O) attends to sick, injured, and orphaned native Virginia wildlife through rescue, rehabilitation, and public outreach. In 2021, they served over 1,000 wild animals — a number that is expected to grow in the coming years.
The organization's wildlife advocacy efforts extend to the digital environment as well, via aeroanimalrescue.org. The platform features posts covering topics such as what to do when there's
a turtle in the road or how to tell if a fawn is in need of care. Through sharing the proper protocols for a variety of wildlife encounters, A.E.R.O. is fostering a community more attuned to the welfare and protection of its non-human members.
A.E.R.O is in a period of growth and is anticipating the launch of their fox program and release programs. Currently, their greatest need is in direct support of rescue and rehabilitation efforts.
"We are a close knit group of animal lovers, and would love to have more people involved in the rescue, rehabilitation and release of our sick, injured and orphaned wildlife," said founder and CEO Olivia Lobalbo.
While the organization seeks to expand their group of licensed wildlife rehabilitators, Lobalbo cautions that the process is lengthy and often emotionally difficult. Luckily, there are plenty of other volunteer opportunities immediately available in support of fundraising and program services. Those who want to support the mission but are unable to invest their time are encouraged to consider donating goods or financial contributions at aeroanimalrescue.org/howtohelp`.
Northern Virginia Family Service
Nearly one century ago, Northern Virginia Family Service was established by a group determined to fulfill the needs of their less fortunate neighbors. Much has changed in the years since, but the organization's commitment to their mission remains as strong as ever. In fact, NVFS now serves over 35,000 people every year.
The organization and its robust volunteer force offer essential resources to empower individuals and families in all aspects of life. President and CEO Stephanie Berkowitz explained that offering all-inclusive support enables recipients to achieve self-sufficiency.
"We take a holistic approach to serving our clients and provide resources and tools to help people move from survival to a thriving future," she said. "In Prince William County, these services include access to food, shelter and housing, early childhood education and partnerships to connect them to medical and dental care."
The organization thrives due in part to their ability to create fun, engaging volunteer opportunities. They host "Trick or Treat for TP" in October to collect toilet paper for households in need; Operation Turkey in November; and a Healthy Families Holiday Party in December. These opportunities are well-suited for
groups or families who wish to serve together. Interested groups can contact Navara Cannon at ncannon@nvfs.org to assist in holiday events at the Manassas-based SERVE campus.
NVFS is also in need of food recovery drivers and food assistance specialists. Whether you are in search of a temporary or long-term role — some volunteers have been serving the organization for over 20 years — NVFS has an opportunity to match. Visit nvfs.org to learn more or make a contribution.
Keep Prince William Beautiful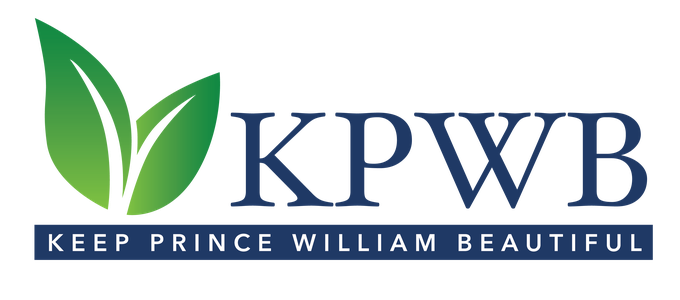 Between the tranquil woods of the parks and the rolling grasslands of the Manassas Battlefield, Prince William boasts some pretty impressive scenery. Behind the beauty are volunteers who work to ensure it stays that way. Since 1982, Keep Prince William Beautiful has inspired residents to preserve the environment through hands-on cleanups, outreach programs and more.
The organization leaves no stone left unturned, addressing the needs of all types of sites. Recently, they launched an Adopt-A-Shelter program with OmniRide through which residents, organizations, or businesses can adopt bus shelters to provide monthly cleaning and themed artwork.
"We provide numerous opportunities for local volunteers to participate in Adopt-A-Spot, community cleanup, storm drain labeling, and beautification programs," said Executive Director Rico Fleshman.
Now in its 40th year of operation, the organization is expanding its reach through its establishment of the Prince William County Green Business Council (PWCSGBC).
"The goal of this new council is to inform and educate members on sustainability best-practices resulting in environmental responsibility and create locally informed community action," said Fleshman. "Our member companies will actively participate in the work of environmental sustainability at the organizational level and in our communities with the ultimate goals of reducing litter waste and increasing business recycling."
Currently, the organization is in particular need of help conducting Shopping Center Surveys and Litter Surveys, during which volunteers evaluate the environmental quality of sites. This helps identify areas in need of attention. To learn more or get involved, visit kpwb.org or email info@kpwb.org. The website also features a Community Environmental Calendar of Events to increase interest and participation in environmental outreach and education events around the county. To view or add an event, visit kpwb.org/events.
Colleen Kilday is a journalist and technical writer who has written for a variety of local publications as well as aviation and financial journals.