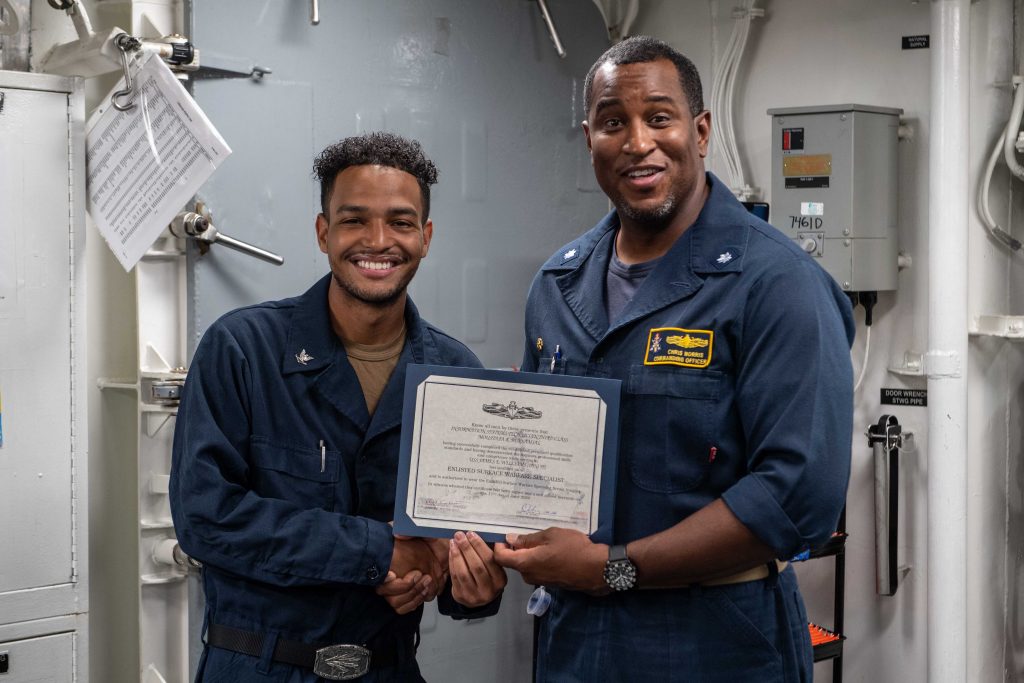 Provided by Navy Office of Community 
Petty Officer 3rd Class Moustafa Benkamsal is a native of Manassas and a 2017 Osbourn High School graduate. He recently celebrated his surface warfare insignia pinning aboard the guided-missile destroyer USS James E. Williams. The pin is earned by sailors who are trained and qualified to perform duties aboard the surface. James E. Williams is currently on deployment in the Persian Gulf.
"I learned that being realistic is the most commonly traveled road to mediocrity. If you're going to do something, put your all into it," said Benkamsal.