Provided by Historic Manassas Inc.
The 29th annual Manassas Railway Festival is set to take place on June 3, 2023, from 10:00 a.m. to 3:00 p.m. at the Historic Manassas Train Station. The event is free to attend, and visitors of all ages can enjoy a variety of activities and attractions. This must-see event celebrates the rich railway history of the Manassas community.
Sponsored by Norfolk Southern and Virginia Railway Express (VRE), the festival offers railway enthusiasts and families the chance to explore model train displays, train memorabilia, and a range of specialty vendors. Visitors can also purchase tickets to take a train ride on the VRE from Manassas to Clifton. Tickets can be purchased online or at the Manassas Train Station, $7.50 per person.
In addition to the model train displays and train memorabilia, the festival offers a range of food and drink options, as well as live music and entertainment throughout the day.
The Manassas Railway Festival is one of the signature events of Historic Manassas, Inc., and promises to be a fun-filled day out for the whole family. Make sure to mark June 3, 2023 on your calendars and join us for this historic celebration of Manassas railway history.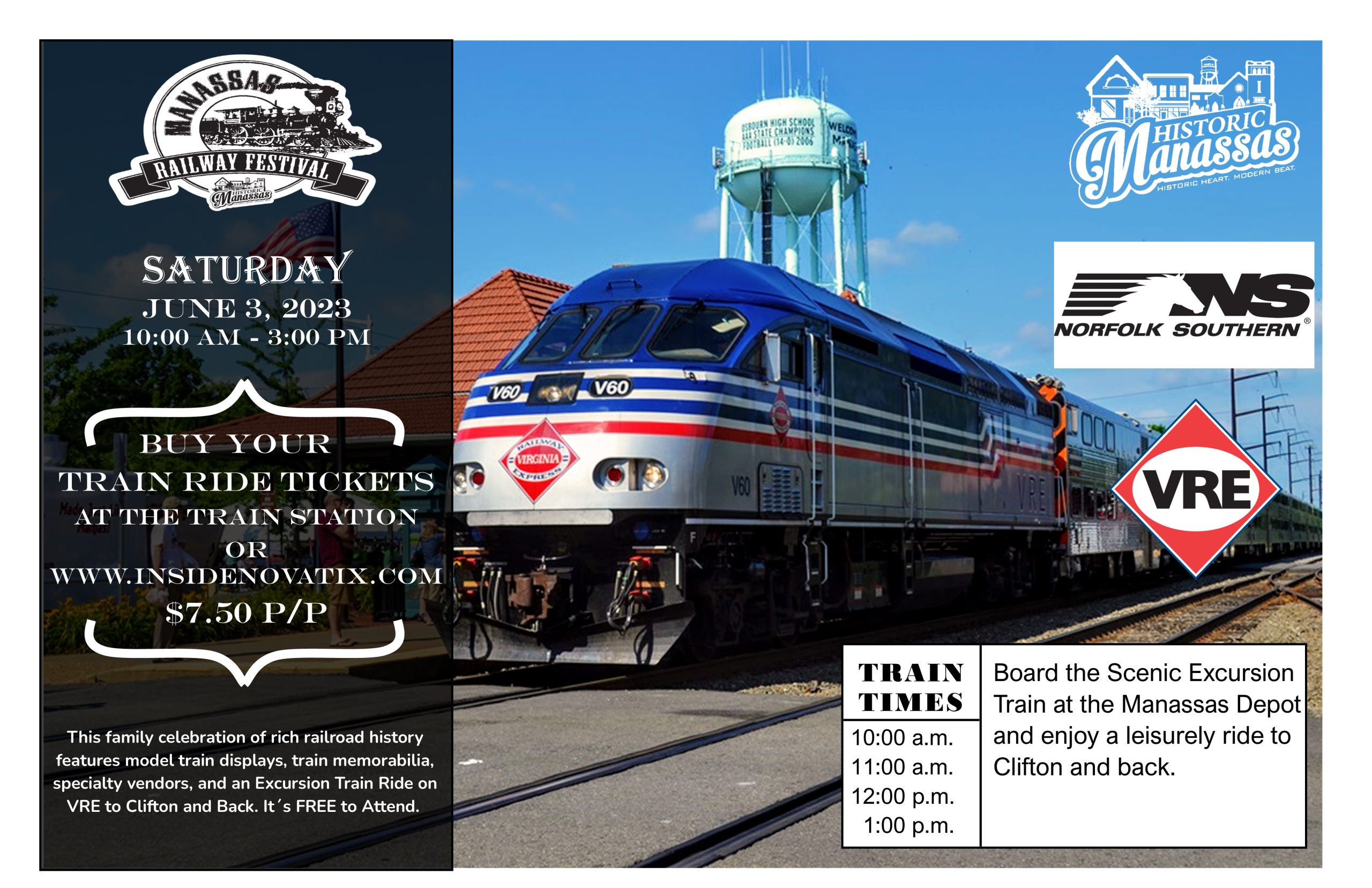 About Historic Manassas Inc.
Historic Manassas, Inc. is a 501(c)3 non-profit organization that has worked for over 30 years to revitalize, preserve, and enhance the economic base that insures the rich tradition, history, charm, and friendly ambience of Historic Downtown Manassas. For more information about Historic Manassas, Inc., and details on upcoming community events, please visit historicmanassas.org.