Provided by McCall Studio Gallery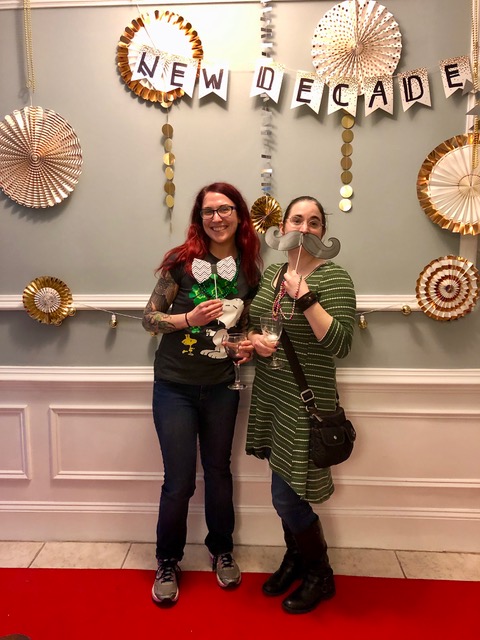 As we begin the new year, we remember the goals and ideals of how the arts inspire each other. McCall Studio Gallery's 2019 was filled with the art of poetry readings at monthly events since August. #WbtR "Poems Around Town" poetry pieces exhibited at the #McCall Gallery are side by side with the visual arts into the new year. Various authors' books have been purchased in the shop, especially during this winter season.
New Year Red Carpet Ball
McCall Studio Gallery held its Third Annual New Year Red Carpet Ball the evening of Saturday, Jan. 4. Those who attended this first event of 2020 also enjoyed the debut of the 2020 ART SHOW. The Prince William Arts Council artists of the 2020 show hung a new decade wall with fun props, engaging guests to make their own fun art photos at this event.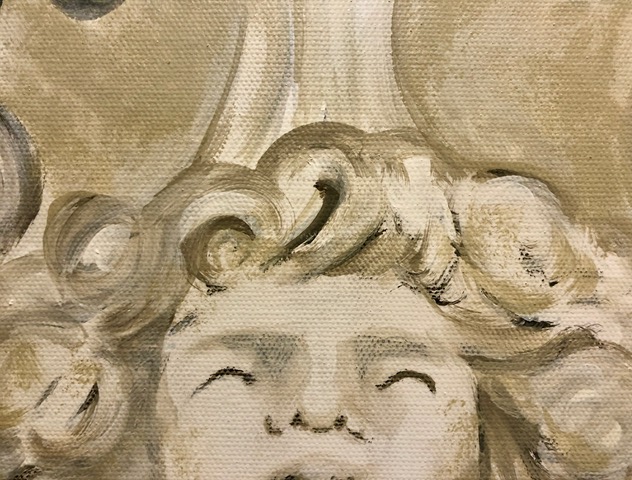 The 2020 ART SHOW this month of January features guest local artist Kelly Haneklau's original acrylic paintings and photographs of France. Gallery owner Denise McCall's never-before-seen original charcoal drawings, oil, and United States photographs/photo illustrations that span over three decades are also on display. McCall has showcased her other diverse art in the gallery since 2017, and this show marks the new decade with special meaning. An original oil painting by McCall was created this January 2020.
Guests enjoyed the diverse art exhibits, toasted to the New Year, talked with the artist speakers about their art, bought art, and enjoyed the live music throughout the evening. While walking the red carpet of the arts, two guests won the #McCall Gallery's #redcarpet best dressed art prizes. A Prince William County restaurant guest couple at this event offered to bring their delicious handcrafted dumplings for all. Desserts were also handcrafted.
Brentsville District Supervisor Jeanine Lawson joined us, and enjoyed the diverse art exhibits and 2020 ART SHOW. It was a fun night bringing in the new decade together.
The 2020 ART SHOW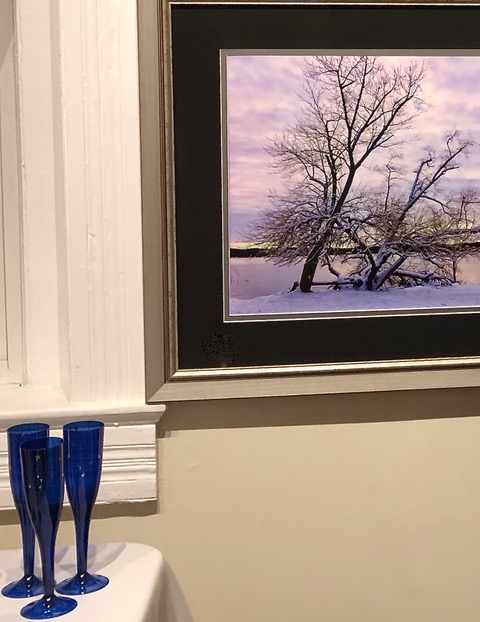 If you missed the 2020 ART SHOW Opening, this show will be up during the month of January. McCall Studio Gallery is located at 9409 Battle Street, Historic Manassas. The gallery is open to public from 12:00 to 5:30 p.m. Tuesday through Saturday.
Founder/director Denise McCall has been an artist for over 38 years. Her creative studio with new art gallery business spans more than 30 years. The museum-quality gallery offers educational art tours, and community rooms for artists to showcase their diverse art. The studio has aided various organizations, individuals and communities across the nation through its multimedia image identities, arts, designs, and creativity. McCall has taught higher education visual communications in the Washington, D.C. area.