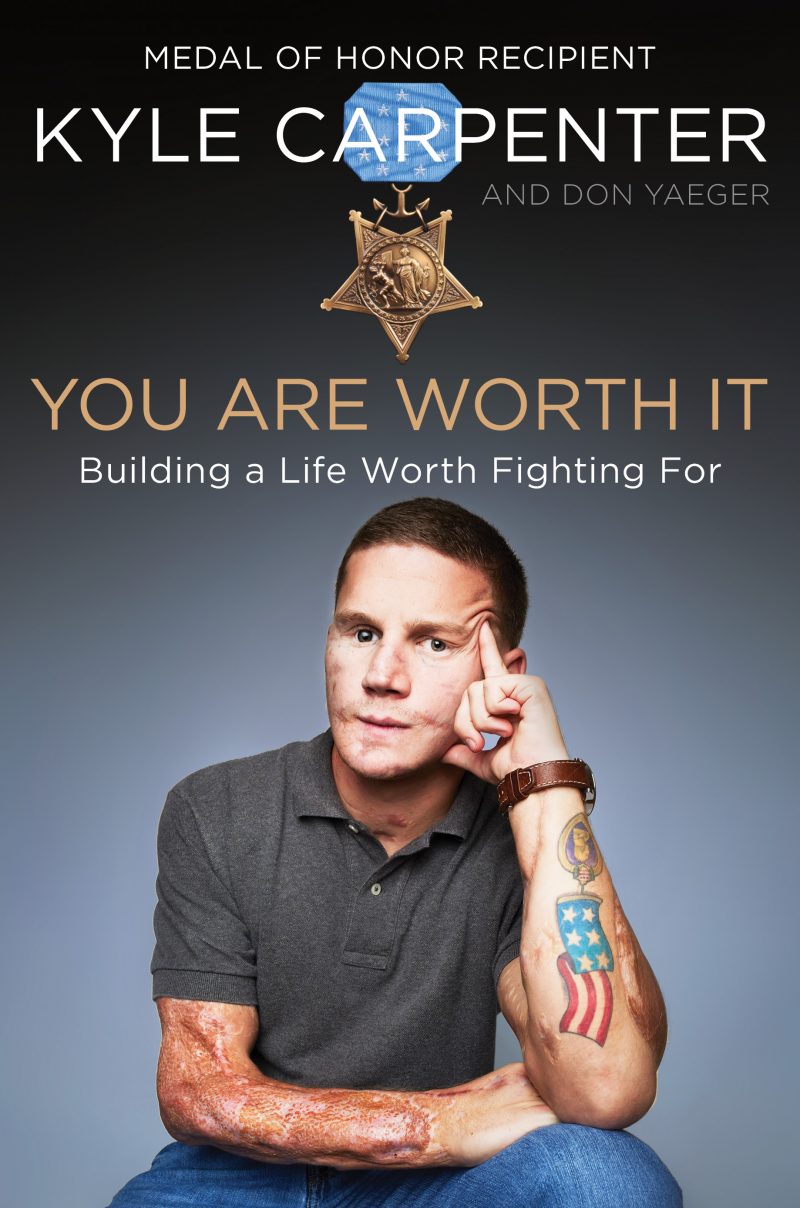 Provided by National Museum of the Marine Corps
Medal of Honor recipient Kyle Carpenter will share his belief that "you are worth it" during a talk and book signing at the National Museum of the Marine Corps on Friday, Oct. 18.  This is Carpenter's only scheduled Northern Virginia appearance to talk about his book "You are Worth It – Building a Life Worth Fighting For."
At its core, "You Are Worth It" is a remarkable account of grit, grace, and overcoming seemingly insurmountable circumstances. Radiating a singularly positive and inspiring message, this work is the embodiment of the joyful purpose Carpenter's life has forged. His story will uplift every reader and remind them that no matter the obstacle there's a way to persevere.
This free talk is in the Museum's 369 seat Medal of Honor Theater at 12:00 p.m., with tickets available at the Theater box office on a first come, first serve basis day of event.  The book signing follows in an adjacent gallery.  "You Are Worth It" will be available for purchase in the Museum Store.
For more information on this and other events at the National Museum of the Marine Corps, visit usmcmuseum.com and the National Museum of the Marine Corps and NMMC Kids Facebook pages. Admission to the museum and parking is always free. The museum (18900 Jefferson Davis Highway, Triangle), is open 9:00 a.m. to 5:00 p.m. every day except Christmas.