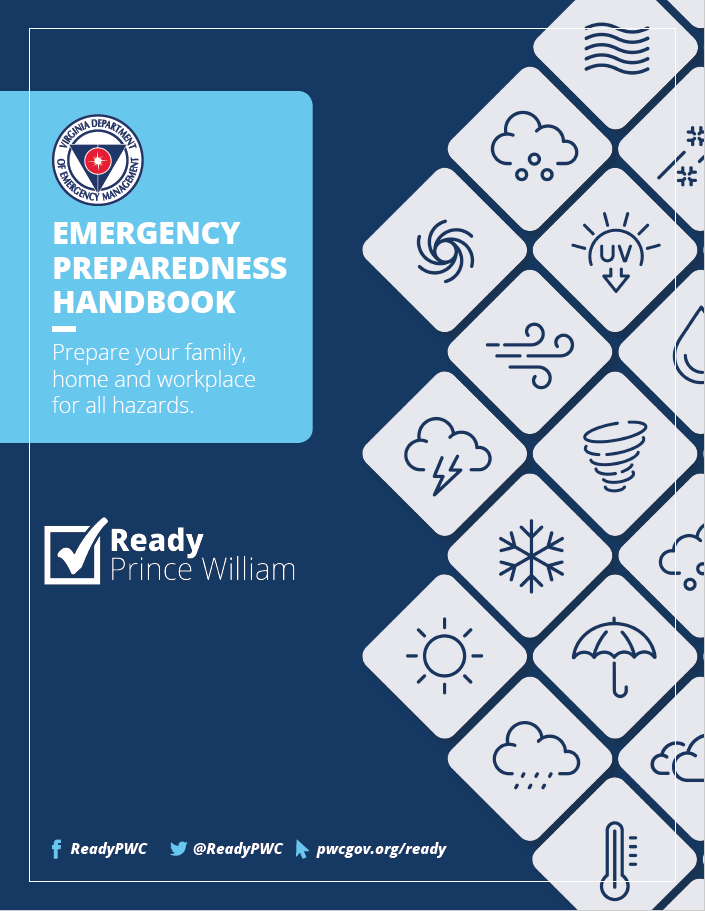 By Ryan Sonner
Sponsored by Prince William County Office of Emergency Management
Prepare for tomorrow by taking action today. It may save your life, according to local emergency officials. National Preparedness Month is recognized each September to promote emergency planning throughout the year. The steps you take today are as important as the steps you take after an emergency hits.
"Emergency preparedness is a shared responsibility across individual households, community organizations, and all levels of government" said Brian Misner, Prince William County's Emergency Management Coordinator.  "As the Southeastern United States braces for impacts from Hurricane Dorian, it's important to remember that we face many hazards in Prince William County, which can occur at any time of the year."
Preparing for an Emergency
Misner suggests four simple steps to ensure you are properly prepared in case of emergency:
Build an emergency supply kit that you can live off for several days.
Make a family emergency plan with information on who to call and where you'll meet if it's not safe to return home.
Stay informed by learning about potential hazards in your community, and then sign up for local alerts.
The best way to help after a disaster is to get affiliated with a recognized community organization before a disaster strikes.  You can also help by taking time to learn a life-saving skill like bleeding control or CPR so that you can help others until first responders arrive.
This year's National Preparedness Month theme is "Prepared, not scared." FEMA has created a weekly theme throughout the month to focus on different areas of disaster preparedness:
Week 1 (Sept. 1-7): Save Early for a Disaster
Week 2 (Sept. 8-14): Make a Plan to Prepare for Disasters
Week 3 (Sept. 15-21): Teach Youth to Prepare for Disaster
Week 4 (Sept. 22-30): Get Involved in Your Community's Preparedness
Want to learn more? There are several ways to stay informed about the latest in emergency preparedness, including:
Public Safety Day
This year's National Preparedness Month places a special emphasis on empowering children to make decisions during an emergency when their parents are not around. Let your children hear it directly from the experts by bringing them out to Prince William County's Public Safety Day on Sept. 21 from 10:00 a.m. to 2:00 p.m. at the County Government Center (1 County Complex Court, Woodbridge).
Meet the county's first responders and dispatchers, and take a tour of Fire, EMS, and Police vehicles. Parents and kids alike can run the home fire-escape obstacle course, and county officials will be providing car-seat safety checks on site.
Call 703-792-5627 or email emergencymanagement@pwcgov.org for more information.
Ryan Sonner is a contributing writer to Prince William Living.