Provided by With Essential Means
Prince William County residents Lawanda D. Warthen, Ph.D. and Mr. Warren Morris have written two books due to be released in September 2021.
He Looks Like Me
Dr. Warthen's book is titled He Looks Like Me, and is written from the perspective of a little girl named Sonja, who tells the story of the first African American Secretary of Defense, Lloyd James Austin III.  Mr. Austin is a superb role model for both military and civilian Americans, and his life serves as an outstanding example for future generations. His story represents the melting pot of individuals from different races, backgrounds, and cultures who make up the U.S. Army and protect our freedoms.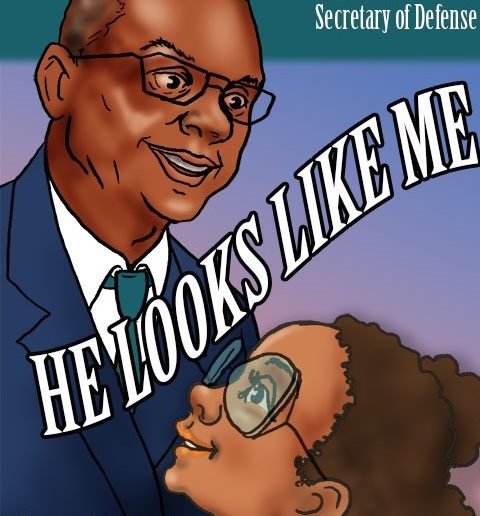 This important book helps us realize that with hard work and a commitment to doing the right thing, we too can be destined for greatness. He Looks Like Me introduces the world to a great soldier, a hero, and a man of peace who proved to be an exemplary leader. Mr. Austin is a humble servant leader who has remained focused on people while leading from the front. He treats others as he would like to be treated—with dignity and respect. This children's book was created for all children.
My Papa
Mr. Morris' children's book, titled My Papa,  relates the experiences of a little girl who appreciates everything her father does for her, such as taking her on her first plane ride, going to parks and museums with her, and introducing her to family in other states. The story brings to light the important role a father plays in family dynamics. Fathers can serve as wonderful examples to children by teaching them important lessons in life that will enable them to grow into valuable members of society in this complex world. Such greatness can be achieved by anyone.