By Amy Taylor
Sponsored by Prince William Ice Center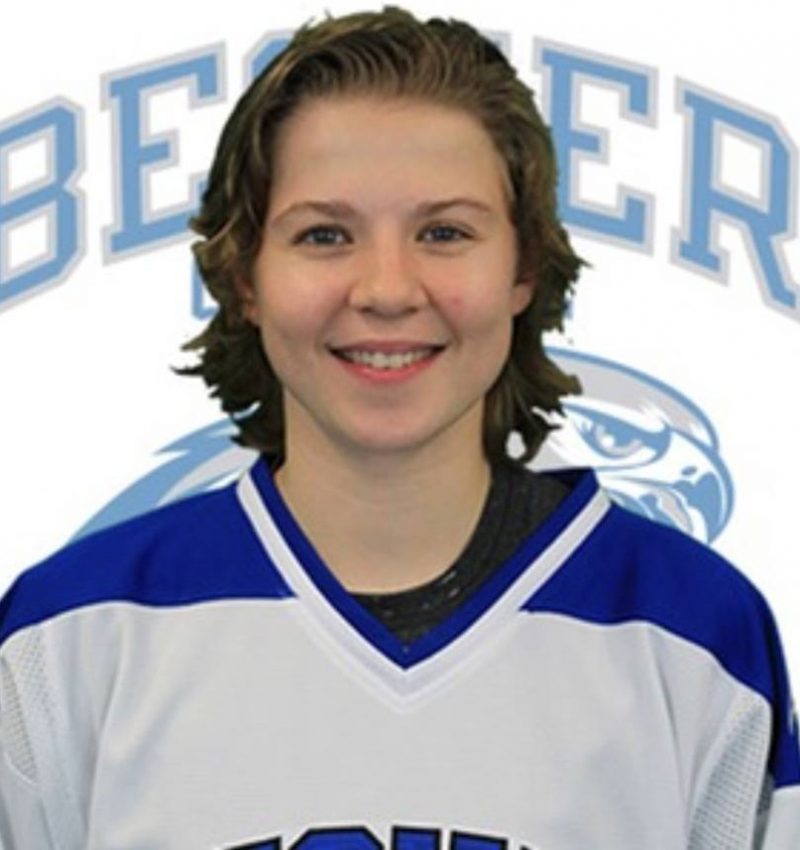 Prince William Ice Center is known for its robust hockey offerings, but there was still something missing. They wanted to help girls build strength and confidence through playing hockey and they needed just the right staff member to help them.
Prince William Ice Center's manager is there to help grow their girls' hockey program.
Bailey Coons is a manager on duty at the Prince William Ice Center and the House/REC Hockey Lead for the Potomac Patriots. She holds a Bachelor of Science in Sports Management with a minor in marketing from Becker College and has plenty of hockey experience under her belt.
Coons started her hockey career at just three years old.
"I have been playing hockey for almost 19 years, starting in Minnesota and continuing in Wyoming and then Massachusetts. There, I played NCAA Division 3 College Hockey for four years, earned the all-time scoring record, and tying my teammate for all-time points record. I was added to the 'Century Club' which honors those who play in 100 collegiate games," Coons said.
Making Strides for the Girls' Hockey Program
Coons will use her two decades of hockey experience and leadership skills to build the girls hockey program. She hopes to build up participants' confidence and forge a sense of camaraderie.
"I feel as though girls are always overshadowed by boys in sports, so having a separate entity to a program provides them with a roster that is full of just girls that are equally as passionate as each other when they step on the ice," Coons said.
Her mission is to grow this program and move girls along toward high achievement in the hockey world.
"I plan to grow girls' hockey by working with the girls that play at Prince William and help give them the confidence and inspiration to move on to higher levels in girls' hockey," she said.
In addition to growing the girls' hockey program, Coons gives private lessons and serves as manager on duty for the rink.
Hockey Programs at Prince William Ice Center
Other hockey programs at the Prince William Ice Center include private lessons, the Learn to Play Hockey program, hockey camps and clinics, Potomac Hockey Academy, professional strength and conditioning, tournaments and adult hockey.
The Learn to Play Hockey Program teaches young hockey players fundamental skills to get them ready for a team hockey experience.
The Potomac Hockey Academy provides advanced training to hockey players who want to perfect their stride, improve their stick handling, release their shot or fine tune other skills.
After graduating from the Potomac Hockey Academy, players are encouraged to move on to Potomac Patriots Hockey.
For more information about the Prince William Ice Center, visit their website at pwice.com/.
Amy Taylor ([email protected]) is a freelance writer and editor. She earned her BLS in English from the University of Mary Washington in Fredericksburg, Virginia.